From absent hairbrushes, to kitchen-based boy bands, to Merle and Pearl Squirrel freshly thawed from the first century, Mike Nawrocki shares his stories.
Fantastical Truth
on May 24, 2022
·
No comments
Podcast: Play in new window | Download (Duration: 1:12:16 — 67.5MB) | Embed
What if you had a water buffalo, like everybody's got? But you couldn't find your hairbrush? And your Swiss veterinarian wouldn't stop yodeling, while you sang love songs to your cheeseburger? And then to jump universes, you found two salt-preserved squirrels in a cave by the Dead Sea, and tried to sneak them home, but then they came to life? One man has helped create all this faith-based, lesson-teaching lunacy, and he's our guest today on Fantastical Truth.
articles • news • library • reviews • podcast • gifts • guild
Episode sponsors
Event update: Lorehaven with Realm Makers Bookstore in Orlando
Next week, thousands of homeschool families will find fantastical Christian fiction at the 2022 Florida Parent Educators Association (FPEA) conference.

Storytellers such as Mike Nawrocki (VeggieTales), Tim Shoemaker, and Catherine Jones Payne will help staff the Realm Makers Bookstore booth.

Lorehaven publisher E. Stephen Burnett will join them, sharing the best Christian-made fantastical novels with eager readers of all ages.

FPEA will return to the Rosen Shingle Creek Resort for this year's three-day conference, Thursday, May 26–Saturday, May 28.
Complete story: Realm Makers Bookstore Returns to Orlando for FPEA Conference, May 26–28
Introducing creator Mike Nawrocki
As co-creator of VeggieTales and the voice of the beloved Larry The Cucumber, Mike Nawrocki has been making entertaining and wholesome content for kids since 1993. He created, wrote and directed most of the extremely popular "Silly Songs with Larry" segments, and lent his screenwriting and directing talents to VeggieTales episodes as well as their movies Jonah and The Pirates Who Don't Do Anything. Mike also developed and wrote for 3-2-1 Penguins! and authored a number of VeggieTales books and CD projects. Today Mike is creating the popular young readers' series The Dead Sea Squirrels. He also serves as assistant professor of film and animation at Lipscomb University and co-hosts the weekly podcast, "The Bible for Kids."
1. How did you discover biblical truth and fantastical stories?
2. What led you to help create the hit VeggieTales blockbuster franchise?
3. Why do kids love The Dead Sea Squirrels and what's next for these critters?
Com station
One hero of the Guild enjoyed episode 112:
Absolutely loved this episode and how you used story to wrestle with loving your enemy instead of philosophizing about it.
D. T. Powell shared encouragement about our earlier episode 14:
I know I'm about two years late on this one, but I was so glad to find this episode. A fictional character is the reason I'm sitting here right now. God used him to show me things about myself I never would otherwise have seen. That was 19 years ago, and that moment has had such an effect on my life that I would actually consider that character to be an old and cherished friend. …
Next on Fantastical Truth
As graduations loom, plus summer vacations, or mostly-working vacations, like Stephen is about to do, we're planning the best topics and guests for a possible Summer Bookbuster season. We'll likely start with our next episode's recap of the Florida conference, and from there, we must check in with those Armies of the Aliens after a recent federal meeting.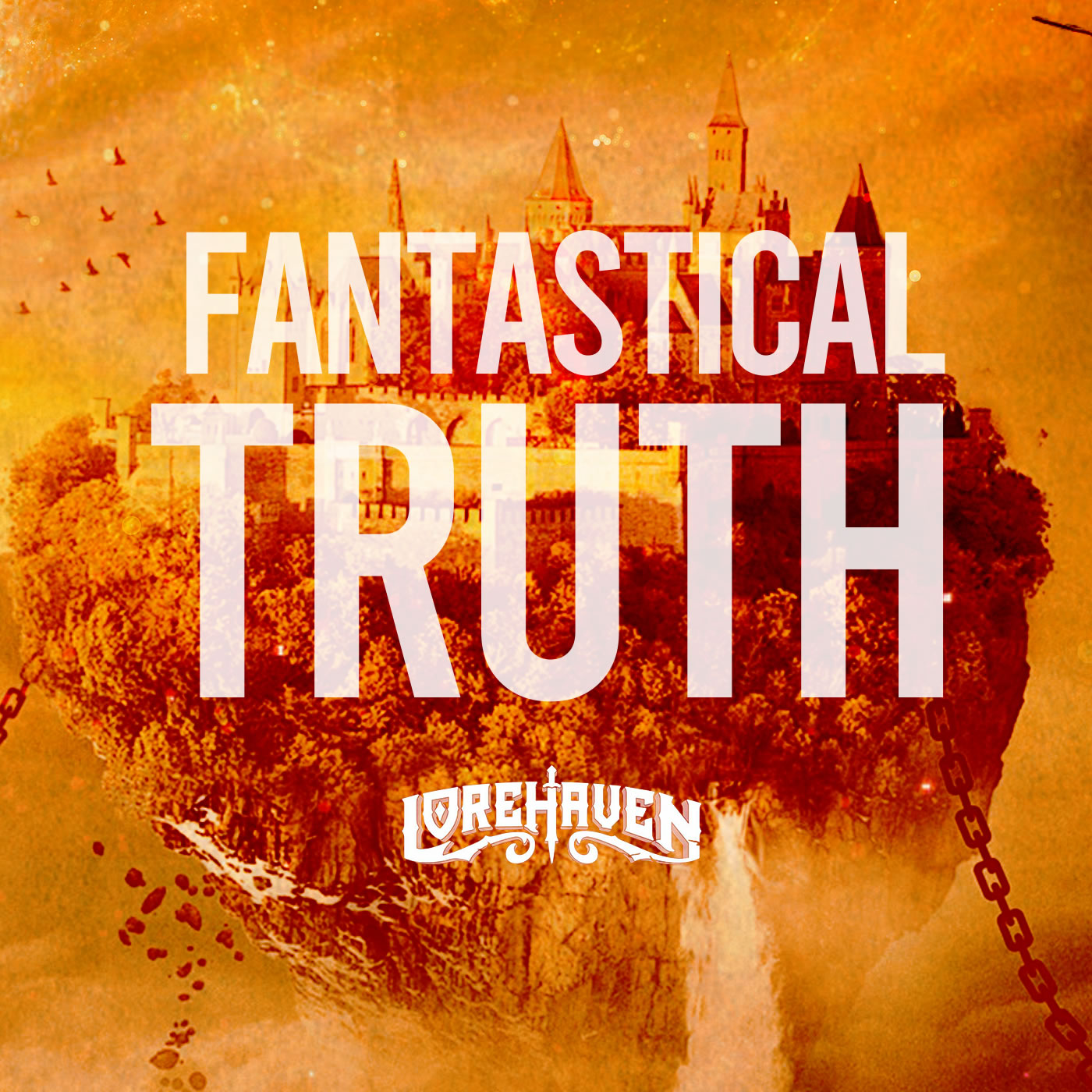 Fantastical Truth
Lorehaven
Explore the best Christian-made fantasy, sci-fi, and beyond, and apply these stories' meanings in the real world Jesus calls us to serve.
Share your thoughts with Fantastical Truth!