Speaker, teacher, and homeschool graduate Ethan Nunn helps us explore why families flock to Christian fantastical authors at homeschool events.
Fantastical Truth
on Jun 14, 2022
·
No comments
Podcast: Play in new window | Download (Duration: 1:01:19 — 57.5MB) | Embed
Homeschoolers. We often talk of them at Lorehaven. That's because so many homeschool families love Christian-made fantastical stories. But of course, this 'twas not always so. Like some Christians before and now, some families have not been so happy about fantasy and sci-fi, and others have been downright hostile about them. What changed? Why are these families flocking to Christian fantastical authors at homeschool events? One homeschool graduate, whose family helps organize one of the biggest homeschool conferences in the nation, joins us to explore these questions here on Fantastical Truth.
articles • news • library • reviews • podcast • gifts • guild
Episode sponsors
Introducing Ethan Nunn
As founder and Chief Creative Officer of Project 6:8, Ethan's heartbeat is for equipping youth to use their passions along with the positions of leadership God has placed them in to influence their world for Christ. Ethan has been active in the arts from music to theatre for most of his life covering a range of characters and instruments. Along with this, he has a deep love of learning and and teaching that has led him to be a middle school teacher at his church. His love for public speaking has given him the honor of preaching at churches be a guest on podcasts, and speaking at the FPEA homeschool convention, and his passion for the written word has given him the chance to write for blogs, magazines, and he is in the process of writing his first book. Ethan wants to see the next generation of Christian leaders arise and refuse to do nothing.
1. When did you first discover biblical faith and fantastical stories?
2. How did homeschool families and groups view fantasy? What about now?
On a book tour with several Christian fantasy authors in the early 2000s, we attended a huge homeschool gathering that might have led to another, even more massive opportunity with a substantially larger homeschooling group. The authors had all FedExed copies of our flagship books to the president of the group. Unfortunately, this woman, a Christian leader, told us not to bother coming but that she was in fact, grateful to have screened our books, particularly my book, The Door Within. She called it a "tool of the devil" and promised to warn every other Christian homeschool association to avoid us and our evil books. Now, occasionally, I might accurately be described as a "tool." But… "a tool of the devil?" Sheesh, I sure hope not.
Josiah DeGraaf with Story Embers (and Lorehaven staff creator) told us:
I definitely know that growing up, Harry Potter was a really controversial topic and a story many Christians I know were opposed to. I also know that these days, I don't know a ton of people who are still opposed to it (most have mellowed out) and while there are still some, it doesn't have the controversy it used to have when we talk about it in places like the Young Writer or Story Embers. I also just see an explosion in Christian young people who love fantasy (over at the Young Writer, where we currently have about 800 young writers in our program, I suspect a good 50 percent of them or so write fantasy), and most of them are homeschooled. So there are growing numbers here!
3. What hopes and trends do you expect among homeschool fantasy fans?
Com station
On Apple Podcasts, listener Katie.Briggs shared this review:
Encouraging and Relevant

Thank you for keeping us up to date on the industry, bringing us back to what matters, and interviewing awesome guests!
Next on Fantastical Truth
Ready for your summer reading? Zack and Stephen both enjoy building fantastical libraries in whatever home space they can find. We'd like to hear about yours, and share tips on how to use creativity, organization, and imagination to show our enjoyment for the best stories.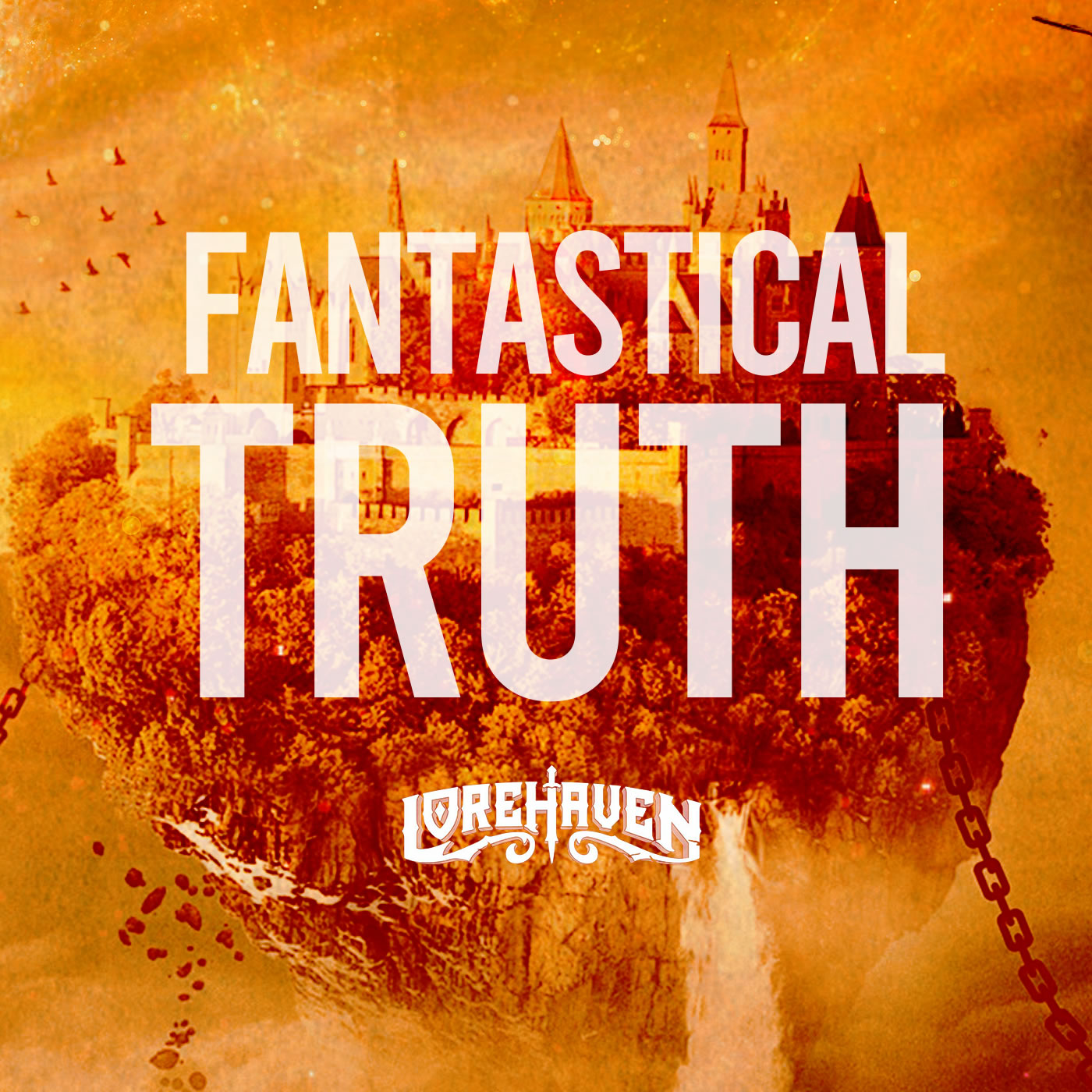 Fantastical Truth
Lorehaven
Explore the best Christian-made fantasy, sci-fi, and beyond, and apply these stories' meanings in the real world Jesus calls us to serve.
Share your thoughts with Fantastical Truth!