Fantastical foes may smuggle false religions into some novels, but these may look like heroes to readers who suffer real harm in God's house.
Fantastical Truth
on Mar 7, 2023
· Series: Fantastical Foes
·
2 comments
Podcast: Play in new window | Download (Duration: 1:59:13 — 110.5MB) | Embed
The time has come to explore the wild lands. From legalism to worse attacks on God's image in us, many Christian fantastical fiction fans have suffered what can only be described as church trauma. How can we show Christ's love to these enemies while more importantly healing from these attacks that may come from relatives, the church back home, or other bullies who might slander us because of our faith or even because of the fantastical stories we enjoy? Today we begin our new four-part series: Fantastical Foes.
articles • news • library • reviews • podcast • gifts • guild
Episode sponsors
Enclave Publishing: Enhanced by Candace Kade
Reintroducing author Marian Jacobs

Marian Jacobs writes about Jesus, monsters, and spaceships. Her work has featured at Desiring God as well as Stage and Story, and she has written many articles for Lorehaven.
Reintroducing author L. G. McCary

L. G. McCary, author of That Pale Host, writes supernatural and dark science fiction on many diverse topics. She has written articles and coordinates social media for Lorehaven.
Concession stand
This topic may seem really general, but applies to Christian fantasy fans.
Many fantasy fans have unique tastes or see the world in unique ways.
Fantastical stories can also provide a sense of escape from real pain.
We want to share empathy, but also warn against some real hazards.
Episode 112 explores fiction examples about loving/fighting enemies.
Episode 120 explore how Christians enjoy biblical freedom in fiction.
This whole episode is like a concession stand before more of this series.
In our Fantastical Foes series, we explore top threats to Christian fantasy:
Deconstructionism
Sentimentalism
Sexualityism
1. What do we mean by church trauma?
2. When might we respond in harmful ways?
3. How can we respond in healing ways?
Mission update
Com station
Along with "There once was a boy named Eustace Clarence Scrubb, and he almost deserved it," (Voyage of the Dawn Treader, by C. S. Lewis) and "The building was on fire, but it wasn't my fault," (Summer Knight, I think, by Jim Butcher), Charles Williams' opening line in War in Heaven is among literature's best.

"The telephone was ringing frantically, but nobody was there to answer it but the corpse." Or something like that. Sure beats "It is a truth universally acknowledged, …" by Jane Austin (P&P) or Lewis' own "Marriage was ordained, thirdly, …" in [That Hideous Strength].
Next on Fantastical Truth
If a church or group of Christians hurt you, that is part of your origin story. True heroes, on their journey to victory, often face many temptations to the dark side. One of those temptations is to a fantastical foe we're calling deconstructionism. Everyone needs to test your faith. And if the church back home had rotten construction, you may need some remodeling. How can we do this, showing sympathy to ourselves and other victims who need to tear out bad structures, while refusing to let professional demolition crews destroy the gospel? Let's explore a first Fantastical Foe: deconstructionism.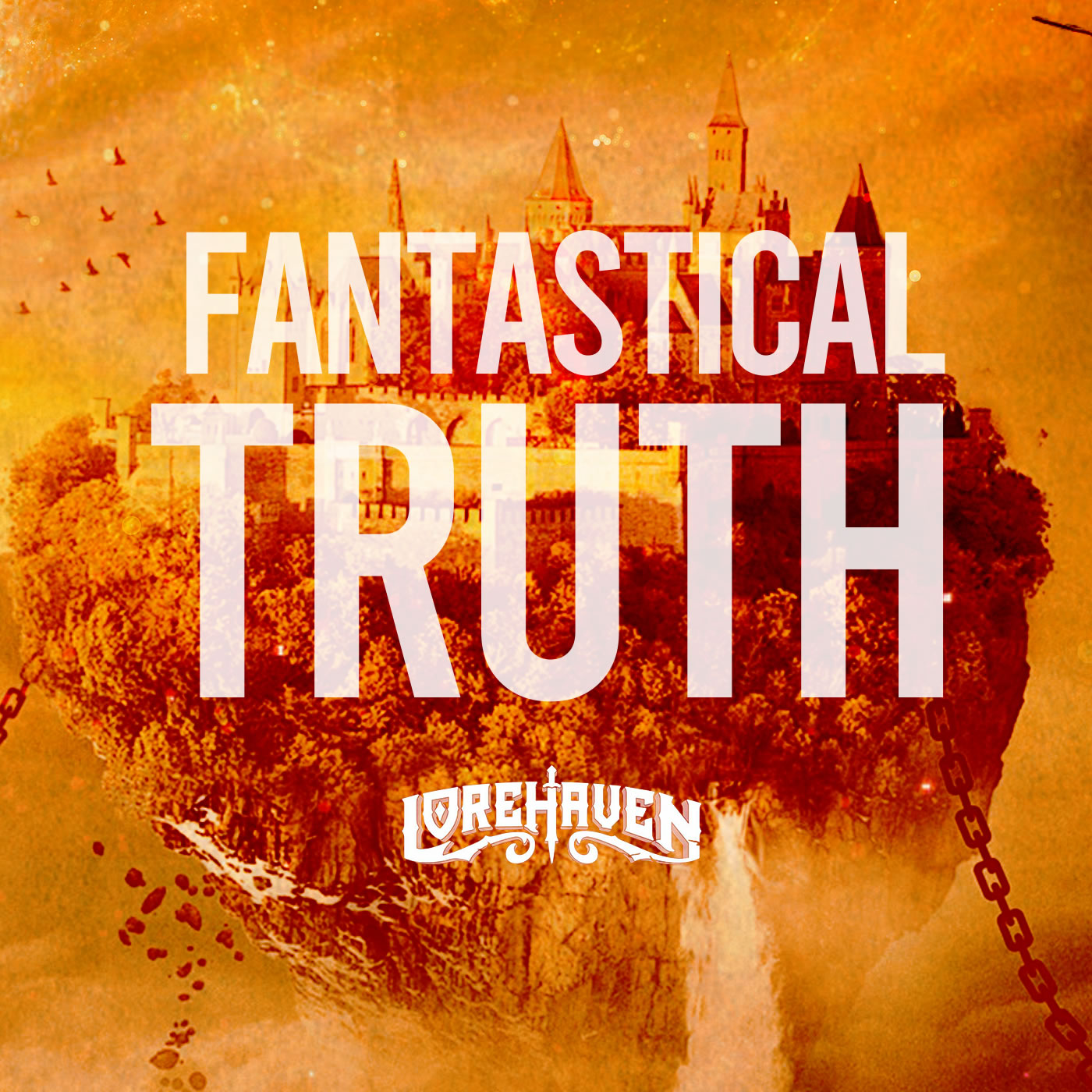 Fantastical Truth
Lorehaven
Explore the best Christian-made fantasy, sci-fi, and beyond, and apply these stories' meanings in the real world Jesus calls us to serve.
Share your thoughts with Fantastical Truth!