While storytellers strike against studios, and fans reject many franchise movies, Christians can discern the goodness and evils of Hollywood.
Fantastical Truth
on Aug 1, 2023
·
No comments
Podcast: Play in new window | Download (Duration: 1:26:13 — 80.3MB) | Embed
This summer at the cinema, some movies are doing great.1 Others are flopping on their faces. Meanwhile, some streaming services are falling even harder, and thanks to the Hollywood strikes plus economic instability plus the threat of artificial-intelligence "art," we could see a burst of the streaming bubble. How should Christians discern these big changes, while seeking onscreen stories that are well-made and more human?
middle grade • teens + YA • adults • onscreen • author resources • gifts • guild
Episode sponsors
Enclave Publishing: Sky of Seven Colors by Rachelle Nelson
Concession stand
Quotes and notes
Force Majeure Terminations for First Look, Overall Deals at Struck Companies Coming as Early as Aug. 1 (EXCLUSIVE), Variety, July 28, 2023
'Beyond the Spider-Verse' Taken Off Sony Release Calendar as Strikes Delay 'Kraven' and 'Ghostbusters' Sequel to 2024, Variety, July 28, 2023
Mattel Execs on Next Hollywood Moves: 'Barney,' 'Polly Pocket' and 'Barbie' Sequels (EXCLUSIVE), Variety, July 28, 2028
125. Why Do 'False Prophets' Predict Doom for Movie Theaters and Other Cultural Experiences?, Fantastical Truth
144. Which Top Six Fantasy Franchises Gave Fans Grief in 2022?, Fantastical Truth
172. Why Should Christian Fans Honor and Support Story Creators?, Fantastical Truth
1. Why have some new films become 'flopbusters'?
Stephen felt indifferent toward The Flash, and effectively boycotted it.
Indiana Jones and the Dial of Destiny was met by audience indifference.
Disney/Marvel indifference continues with lukewarm like for franchises.
Fans can also send creative fatigue and financial stress on the industry.
It was true before WGA's strike (May 2) and SAG-AFTRA strike (July 14).
Fans aren't relying on critical praise or even Rotten Tomatoes "scores."
Anyway, Stephen has rejected the Rotten Tomatoes approach for a while.
Lots of pundits blame "too much CGI," like saying "too much writing."
The problem isn't "too much" of anything, but reckless/bad creativity.
One old proverb says, "Too many cooks spoil the broth." So it is here.
2. Why have other movies done much better?
By contrast, films with strong, unified storytelling voice are thriving.
Earlier this year we saw The Super Mario Bros. Movie break out.
Of course we'll talk about Barbie and Oppenheimer (we haven't seen).
Stephen has finally seen Mission: Impossible: Dead Reckoning: Part 1.
These are likely doing better because of top-director and actor billing.
Franchises are boring, but two Chrises and Greta Gerwig are exciting.
From a creative writing perspective, that's fantastic to see this respect.
It's good for Christians to find humanity (not just popularity) in stories.
3. What's the future of summer blockbusters?
Like we promote in The Pop Culture Parent, fans are getting more discerning.
We may have thought small movies would fail, franchises would thrive.
Now that no longer appears true. Only quality franchise stories will win.
Smaller "startup" franchises, like from Angel Studios, will reach viewers.
This feels great, because it opens territory for Christian-made fantasy.
Stephen looks for many streamers to downscale, merge, or collapse.
WBD started the landslide by cancelling movies for tax breaks.
Also cancelled: Disney Plus shows, Star Trek: Prodigy, and many more.
More people will look to physical media (which now feels more classic).
Mission update
Com station
Paul in the Guild said he enjoyed episode 172:
I'm glad I listened last night. You maintain a hopeful & delicate balance between unhealthy excesses of optimism and pessimism. I mean, in one's personal feeling about the results of hard work and passion, when not the winner.
Next on Fantastical Truth
Great stories make us feel wonder, and also feel grief, joy, love, or even some temptations to sin. Yet some of the greatest stories also help us ask big questions about God, ourselves, and the world. They help us practice thinking about the deep stuff, which we call philosophy. In our next episode, Phil "-Osophy" Lollar, Adventures in Odyssey founding father and writer, rejoins us to explore how Christian stories train us in renewing our minds.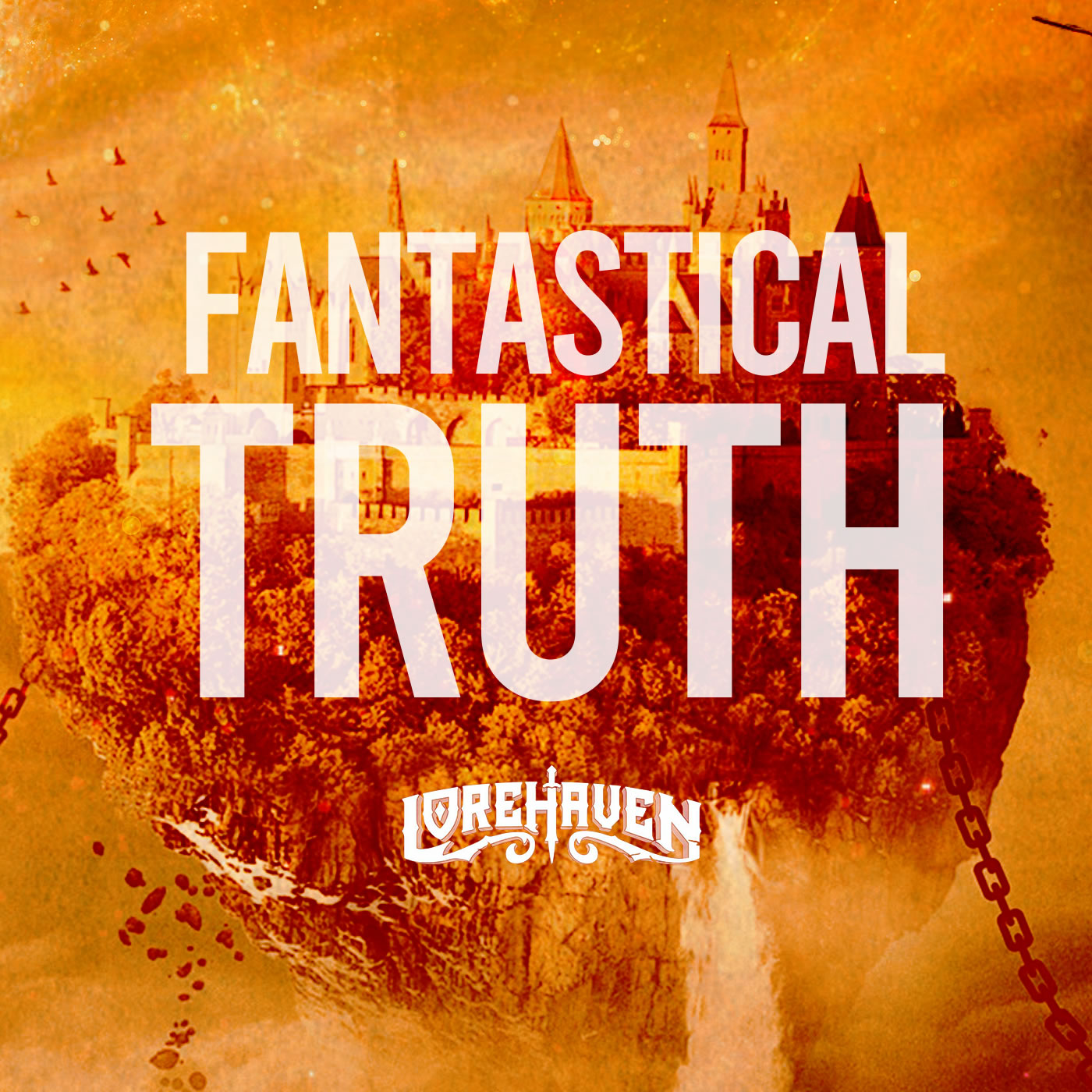 Fantastical Truth
Lorehaven
Explore the best Christian-made fantasy, sci-fi, and beyond, and apply these stories' meanings in the real world Jesus calls us to serve.
Share your thoughts with Fantastical Truth!