Sara Ella explores her duology inspired by Alice in Wonderland, where whimsy leads to joy and "nonsense" beckons to foundational truth.
Fantastical Truth
on Sep 19, 2023
·
No comments
Podcast: Play in new window | Download (Duration: 54:36 — 51.3MB) | Embed
What if sixteen-year-old Alice fell into that famed rabbit hole and discovered Wonderland is actually a dystopian world? A place where you must survive the annual and deadly Wonderland Trials, then confront The Looking-Glass Illusion? Sara Ella, author of these two whimsical fantasy adventures, joins Lorehaven to explore how fictional stories reflect curious realities.
middle grade • teens + YA • adults • onscreen • author resources • gifts • guild
Episode sponsors
Introducing guest Sara Ella
Once upon a time, Sara Ella dreamed she would marry a prince and live in a castle. Now she spends her days homeschooling her three Jedi in training, braving the Arizona summers, and reminding her superhero husband that it's almost Christmas (even if it's only January). When she's not writing, Sara might be found behind her camera lens or planning her next adventure in the great wide somewhere. She is a Hufflepuff who finds joy in the simplicity of sipping a lavender white mocha and singing Disney tunes in the car. Sara is the author of the Unblemished trilogy and Coral, a reimagining of The Little Mermaid that focuses on mental health. Her latest novels are The Curious Realities duology, starting with The Wonderland Trials (2022) and finishing with The Looking-Glass Illusion.
1. What ideas and pictures led you to Wonderland?
2. How may literary 'foolishness' point to real truth?
3. What are readers saying, and what's next for you?
Mission update
Next on Fantastical Truth
Vincent is so done with Art and all that. But his mom and uncle just won't stop going on about the amazing colors and composition of great masters like his namesake. Then his little sister disappears into a famous painting. What's a lad to do? Join us for this fantastic journey Beneath the Swirling Sky with homeschool mom and middle-grade author Carolyn Leiloglou!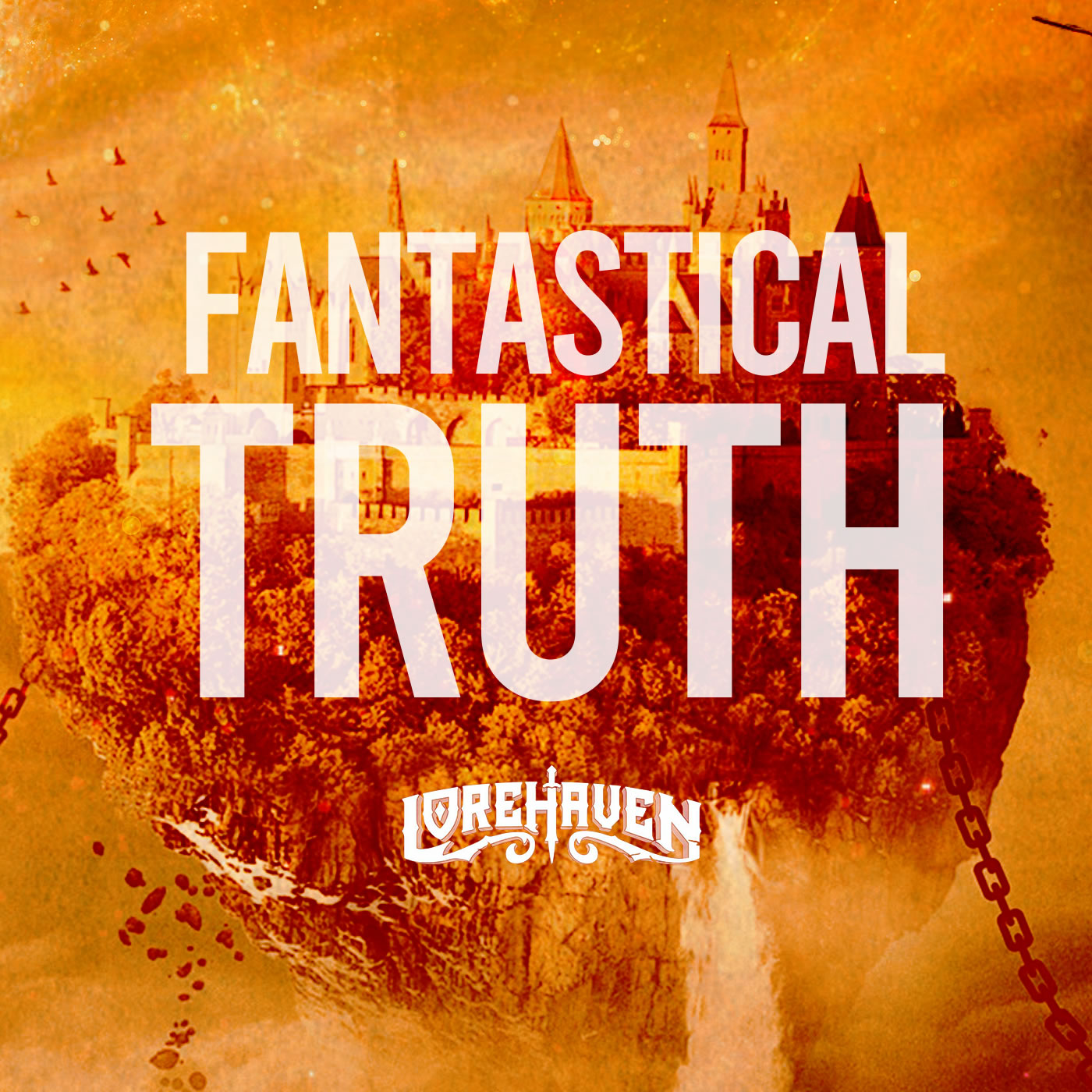 Fantastical Truth
Lorehaven
Explore the best Christian-made fantasy, sci-fi, and beyond, and apply these stories' meanings in the real world Jesus calls us to serve.
Share your thoughts with Fantastical Truth!