Podcast: Play in new window | Download (Duration: 58:03 — 54.5MB) | Embed
In Fantastical Truth's second weekly episode, your hosts (E. Stephen Burnett and Zackary Russell) take on a big theme.
(We do this because exploring these big themes will help us be happier, holier, and more like Jesus. That way, we can get even more beauty and truth out of these stories.)
Christian fans often discuss and debate this question:
What do we mean by saying that a story is "a Christian story"?
Also: should Christian fans feel they should "look for the Christian label"?
Many people say they prefer avoiding the label:
Critics of Christian movies
Critics of Christian books
Some readers at Speculative Faith
They might say, "We don't need any more Christian stories. We just need more good stories that happen to be made by Christians."
Others parody this line, such as the Babylon Bee article "Man Not A 'Christian Pastor'—He's A Pastor Who Happens To Be Christian."
So let's talk about what images/meanings we have when we say "a Christian story" or "a Christian movie."
First, let's stop by a Fantastical Truth podcast on again/off again feature. We'll call this The Concession Stand.
I (Stephen) am not a cultural fundamentalist. I mean that I was not raised by a family, church, or subculture to view The Outside World with suspicion. I don't believe we automatically presume that popular culture, movies, TV, or any other creative work is evil.
But I also don't spend a lot of time "hate-watching the Church"  for culturally fundamentalist behavior. If you do that, you may just repeat the same "subculture X is bad" belief, only turning it against a particular group of Christians (instead of The Outside World).
That's why I personally don't have a stigma about attaching the label "Christian" to things like stories, music, or movies.
Stephen's definition of 'Christian story'
Stephen uses the term Christian story (or Christian book, and so on) simply to mean: A story or book made by a Christian.
The word Christian means Christlike one.
Christians steward the gospel in the world.
But we're not just souls. We're embodied persons.
So everything we touch is somehow influenced by the gospel.
We're one "degree" removed from Jesus, and our creations are one degree removed from us.
We could get nitpicky and say our stories are Christian-ian stories. But the word Christian works fine as a shorthand.
Zack's definition of 'Christian story'
Zack offers a different or expanded definition. He ranks "Christian stories" is an image of concentric circles:
For: a novel for a Christian audience. Focuses on Christian characters, Christian theology/issues, uses Christian jargon. Ability to do a deep dive but can be too exclusive.
About: a novel about Christianity, for those inside or friendly to the church. Less jargon, more inclusive, but can be too generic in its portrayal of Christians or Christianity. Features Christian and non-Christian characters, either in conflict, or on a faith journey.
Like: a novel that says, "Christianity is like this," for an audience that includes the spiritually curious. These are driven by analogy or metaphor, which can fall into the extremes or either too subtle and hidden, or too preachy and on the nose.
By: a novel by a Christian, for a wide audience. It's not message– or theme-driven, but the author is known to some extent to be a believer.
We explore several possible examples of each kind of story.
What we can do
However we define Christian story, or whatever meanings we attach to the term, we recommend this:
Don't get all nitpicky when people want to say "Christian story" or have distinct stories by/for Christians. I think that kind of nitpicking reveals more about the person's need to grow up/come to grips with/heal from their possibly tragic backstory than it does any actual ill with the wording.
Recognize that every group naturally has their own "subculture." Why should Christians be exempt? Subcultures aren't evil. But, like any good gift, they can become disordered and idolized by fallen human beings.
Don't turn the label "Christian" into an excuse for un-Christian content (which is not true) or non-excellent art (which is not beautiful). Anything made by Christians ought to aspire to high standards, based on the gifts and calling of the creator and the rational expectations of the audience. It must be true (biblical). It must be beautiful (excellent). And it must be good (as God is).
Join the mission
That's a big topic. You've heard our takes. Now we want to hear yours.
On our next episode
We'll explore another great book we've found, called Hidden Current from Sharon Hinck. This fantasy novel poses the question: What if dancing could control the world? So we'll talk about dance cults (as one does) and try not to step on too many toes while we explore the whole idea of dance and what purpose this gift serves.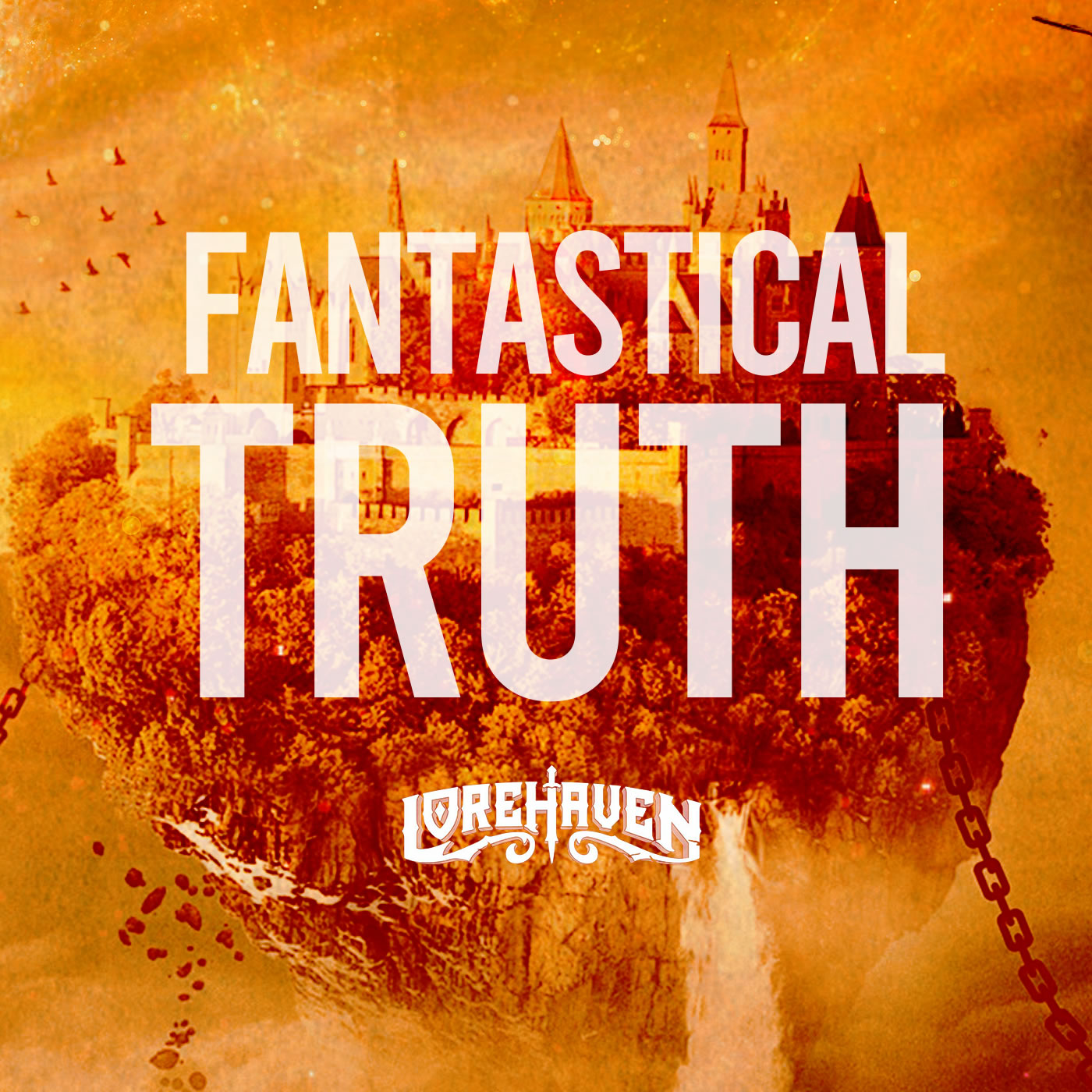 Fantastical Truth
Lorehaven
Explore the best Christian-made fantasy, sci-fi, and beyond, and apply these stories' meanings in the real world Jesus calls us to serve.
Share your thoughts with Fantastical Truth!