Stephen and Zack invite The Weaver Trilogy author Lindsay A. Franklin to explore her fantasy series about Tanwen, the girl who literally weaves stories.
Fantastical Truth
on Jul 7, 2020
·
No comments
Podcast: Play in new window | Download (Duration: 51:05 — 48.1MB) | Embed
Lorehaven magazine has reviewed the complete Weaver Trilogy fantasy series, so Stephen and Zack invite author Lindsay A. Franklin to explore her fantasy series about Tanwen, the girl who literally weaves stories.
Lorehaven's reviews of The Weaver Trilogy
This story spins a perfect array of delightful characters living with complex magical abilities in a truly unique world.
—The Story Peddler review
More adventure, higher stakes, and betrayal at every turn make The Story Raider a sequel that exceeds expectations . . .
—The Story Raider review
No tapestry is complete while loose ends remain. The Story Hunter is the final book in Lindsay A. Franklin's Weaver Trilogy series, sequel to The Story Peddler and The Story Raider. The country of Tir is in turmoil. Queen Braith has been kidnapped and supplanted by a figurehead in thrall to an evil force. Famine and riots leave the people in unrest. Tanwen and the Corsyth Weavers set out on a quest to rescue the queen in order to restore peace to Tir, guided by the one person they know they cannot trust. Worse, not everyone is as they seem, and some people in their own party may betray them at any turn. Danger, intrigue, and unforeseen twists make The Story Hunter an entirely satisfying conclusion to the Weaver Trilogy series.
—The Story Hunter review
Weaving stories with Lindsay A. Franklin
Lindsay A. Franklin would wear pajama pants all the time if it were socially acceptable. She writes books, edits words, and homeschools her three geeklings. Lindsay lives in her native San Diego with her scruffy-looking nerf-herder husband, their precious offspring, three demanding thunder pillows (a.k.a. cats), and a stuffed marsupial named Wombatman.

Learn more at her website as well as by following LinzyAFranklin on Instagram, on Twitter, and on Facebook.
Among our questions:
How did you first discover faith and fantastical stories?
Before fiction, you wrote two devotional books, starting with Adored: 365 Devotions for Young Women. What's your heart behind this nonfiction work?
We love to explore how nonfiction truth and fantastic imagination are interwoven in God's universe. How does this motivate your creative process?
What images drove the creation of Tanwen, Tir, and its turmoil?
Creators writing about creators can get pretty meta! Without spoilers, how might these themes be interwoven with the Weaver Trilogy?
How's homeschooling going? Any thoughts on the unique appeal of fantasy to homeschoolers?
How have readers responded to the Weaver Trilogy?
What's your work with Realm Makers Pandemic Edition this year?
What's next for you, and where can people follow your own "weaving"?
Fantastic fans
Nothing but applause! This was a fantastic discussion from an interesting perspective. Thank you for sharing!
@EStephenBurnett thank you for the latest podcast! It helped me think biblically, realistically, and compassionately about UFO sightings. If aliens do exist, we may find ourselves in a Acts 11:18 place if they repent and believe including the imputation of Adam's sin to them.

Slightly unrelated, it's encouraging to trace the Bible's idea of aliens – alien to God's covenant from Gen to Rev, incl. resident aliens in Israel and when "to the Gentiles also God has granted repentance", and the cosmic scale shift described in Eph 2:11-22.

Straight after listening to the podcast I knew I needed some healthy Christian music and was encouraged by A Mighty Fortress is our God and It Is Well With My Soul, the eternal truths in every unsure situation 🙂
Next on Fantastical Truth
Lord willing, we will explore seven top myths about The Chronicles of Narnia! These are myths that Narnia readers, including many Christians, has often believed about the series. Have you ever heard about any of these, like "C. S. Lewis was a universalist," or "Narnia is mainly an allegory about the Christian life"? We will explore all seven of these myths.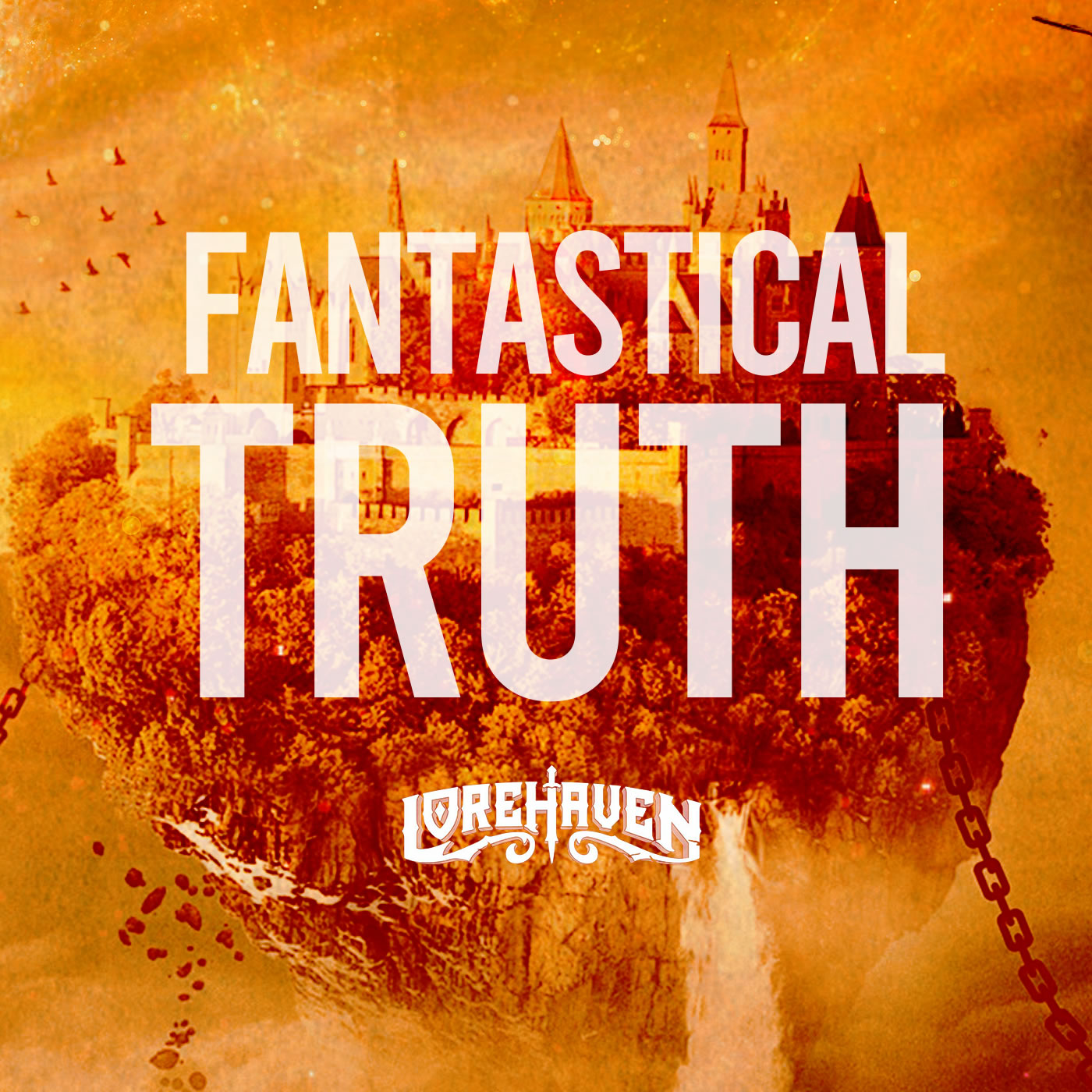 Fantastical Truth
Lorehaven
Explore the best Christian-made fantasy, sci-fi, and beyond, and apply these stories' meanings in the real world Jesus calls us to serve.
Share your thoughts with Fantastical Truth!