Christian Youth Theater's Julie Novak joins us to share what's it like to bring fantastical figures to life onstage.
Fantastical Truth
on Sep 15, 2020
·
No comments
Podcast: Play in new window | Download (Duration: 1:04:17 — 60.2MB) | Embed
We often explore the joys of exploring fantastical worlds in books or film. But what's it like to actually bring these characters to life in a theater setting? Or to help guide the production of live performances for families and churches? Zack explores this creative challenge with Christian Youth Theater artistic director Julie Novak.
Mission

Christian Youth Theater develops character and creativity in kids of all ages through quality theater arts training that brings families and communities together while reflecting the Creator.

Values

Treat each individual with respect and significance
Develop character traits including discipline, self-confidence, and integrity
Bring families together through the use of individual talents and abilities
Share the love of Christ in word and deed
Episode sponsor: The Pop Culture Parent

At this point, you may still have concerns about engaging popular culture with your children. Isn't being a pop culture parent simply optional? Don't you have more important things to teach your children, such as biblical worldviews, apologetics, or career readiness?

Later we will answer these concerns in more detail. For now, we'll provide the main reason cultural engagement is a vital part of our parental calling. This "impossible" mission—which we must choose to accept—is a way to glorify God by enjoying him forever through his gifts. We do this in three ways: by worshiping and enjoying personal relationships with God through Jesus by the Holy Spirit, by reflecting his grace in relationship with our children and other Christians, and by letting that grace shine to those who need to know God—that is, bringing his gospel to our friends and neighbors. We can't do any of this apart from making and engaging culture.

—from The Pop Culture Parent, page 10

Order The Pop Culture Parent from:
Introducing Julie Novak, artistic director, acting instructor at Christian Youth Theater
Julie Novak has been teaching and directing theater in a school and community setting for over 20 years. While teaching at the renowned Valley Christian Conservatory, in San Jose, California, she developed her own theater arts curriculum for students 6-8 grades and a curriculum for students 6-12 grade while teaching and directing at Summit Christian Academy in Austin, Texas. Julie has directed plays, musicals, one acts, musical reviews, competition scenes, concerts and benefit shows too numerous to count! She has been trained in a multitude of acting techniques, such as the Wheeler Recording Method, On Camera Acting, Improvisational Acting, various vocal genres and public speaking. Outside of her teaching career she has worked as an acting coach, speaker, ghostwriter, vocalist and done voice over studio work. Her greatest love is working with young people in the arts and helping them develop confidence and belief in their personal gift set. Julie began CYT Austin after she felt called to take her passion to speak life and encouragement into young people through the arts, outside the walls of a school and into her community.

Questions that we ask Julie Novak include:
What are basic definitions / purposes / ideas of the theater, and/or musical theater, and/or children's theater?
Why become a character, rather than just read about one?
What is acting like?
How does theater help us explore humanity itself?
What's your own origin story with theater/musical theater/children's theater?
What happens when, say, a performance might go way off-script?
What happens when something goes wrong but a quick-thinking performer comes to the rescue?
Why choose Christian Youth Theater (CYT)?
What is CYT?
What can kids expect at CYT?
Do you have to be a Christian to work with CYT?
CYT says, "Find your character." What does spiritual development within CYT look like for kids?
What does CYT do? How might this be different from other theatrical groups, or Christian theatrical groups?
What are some challenges unique to making performances with kids, or unique to Christian theater audiences?
How does the gospel specifically motivate excellence in theatrical storytelling, dance, music, and so forth?
How do you feel these stories specifically benefit children (and audience members) in their Christian lives?
What events are you really hoping to do once the pandemic has (Lord willing) run its course?
Fantastic feedback
We're planning a future episode about kids' favorite fantastical stories (Christian-made or otherwise). Send us your favorite story, including:
Your name and permission to read your note on the podcast
Your favorite fantastical story, including title and author (if you know)
The story's general plot, and what you loved about it so much
Anything else about the story that helped you grow as a Christian.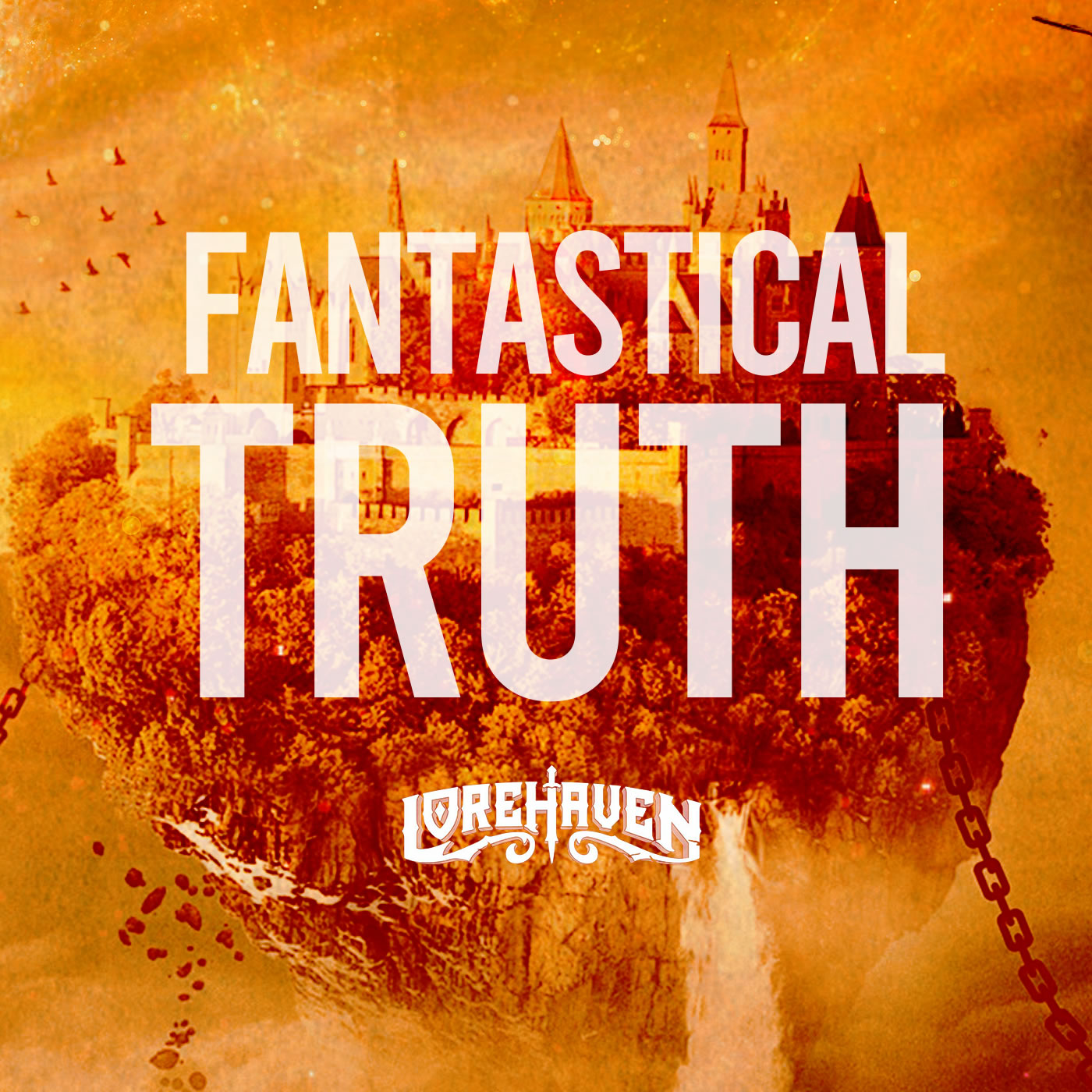 Fantastical Truth
Lorehaven
Explore the best Christian-made fantasy, sci-fi, and beyond, and apply these stories' meanings in the real world Jesus calls us to serve.
Share your thoughts with Fantastical Truth!