Podcast: Play in new window | Download (Duration: 1:27:32 — 81.5MB) | Embed
"Welcome to my house! Enter freely and of your own free will! … Welcome to my house! Enter freely. Go safely, and leave something of the happiness you bring. … I am Dracula, and I bid you welcome …"
He's no cartoon. He's no misunderstood monster. Instead, the infamous Count Dracula is a hideous perversion of humanity. This parasitic undead being preys spiritually and physically on the innocent, and must be destroyed. Join us as we explore Bram Stoker's novel Dracula and its incredible reflections of good heroes who use common and sacred weapons to hunt and to slay this incredible evil.
Excerpt from Dracula
This starts with Dr. Van Helsing speaking. He's not a cartoon or an action hero. He's a gentle, fierce, and fatherly professor.
"But before we go let me see you armed against personal attack. I have myself, since you came down, prepared your chamber by the placing of things of which we know, so that He may not enter. Now let me guard yourself. On your forehead I touch this piece of Sacred Wafer in the name of the Father, the Son, and . . ."

There was a fearful scream which almost froze our hearts to hear. As he had placed the Wafer on Mina's forehead, it had seared it . . . had burned into the flesh as though it had been a piece of whitehot metal. My poor darling's brain had told her the significance of the fact as quickly as her nerves received the pain of it,and the two so overwhelmed her that her overwrought nature had its voice in that dreadful scream.

But the words to her thought came quickly. The echo of the scream had not ceased to ring on the air when there came the reaction, and she sank on her knees on the floor in an agony of abasement. Pulling her beautiful hair over her face, as the leper of old his mantle, she wailed out.

"Unclean! Unclean! Even the Almighty shuns my polluted flesh! I must bear this mark of shame upon my forehead until the Judgement Day."

They all paused. I had thrown myself beside her in an agony of helpless grief, and putting my arms around held her tight. For a few minutes our sorrowful hearts beat together, whilst the friends around us turned away their eyes that ran tears silently. Then Van Helsing turned and said gravely. So gravely that I could not help feeling that he was in some way inspired, and was stating things outside himself.

"It may be that you may have to bear that mark till God himself see fit, as He most surely shall, on the Judgement Day, to redress all wrongs of the earth and of His children that He has placed thereon. And oh, Madam Mina, my dear, my dear, may we who love you be there to see, when that red scar, the sign of God's knowledge of what has been, shall pass away, and leave your forehead as pure as the heart we know. For so surely as we live, that scar shall pass away when God sees right to lift the burden that is hard upon us. Till then we bear our Cross, as His Son did in obedience to His Will. It may be that we are chosen instruments of His good pleasure, and that we ascend to His bidding as that other through stripes and shame. Through tears and blood. Through doubts and fear, and all that makes the difference between God and man."

There was hope in his words, and comfort.
Interview about the vampire with Geoffrey Reiter
Geoffrey Reiter (Associate Editor) is associate professor and coordinator of literature at Lancaster Bible College. He holds a BA in English from Nyack College and a Ph.D. in English from Baylor University, along with an MA in Church History from Gordon-Conwell Theological Seminary. He is the author of several academic articles on genre fiction and philosophy and has also written for Christianity Today online.
We explore questions like:
How did we both discover Bram Stoker's novel Dracula?
How did Bram Stoker come to write Dracula?
What are some general myths people have about Stoker's famous Count?
What key themes and elements in the novel are often overlooked by pop culture adaptations, including the many dozens of Dracula movies?
How do Jonathan and Mina Harker, Dr. Van Helsing, Dr. John Seward, Arthur Holmwood, and Quincy Morris fight the Count and his evils?
What of Dracula's legacy in creative history, including pop Christian works?
For example C. S. Lewis may have referenced Stoker's Dracula in The Silver Chair (The Chronicles of Narnia, book 4):
"You don't know what you do by keeping me here. I am speaking from the depths of my heart, of my very soul. You don't know whom you wrong, or how, and I may not tell. Woe is me! I may not tell. By all you hold sacred, by all you hold dear, by your love that is lost, by your hope that lives, for the sake of the Almighty, take me out of this and save my soul from guilt!"
—Renfield, a madman being sane, in Dracula chapter 18

″'Once and for all,' said the prisoner, 'I adjure you to set me free. By all fears and all loves, by the bright skies of Overland, by the great Lion, by Aslan himself, I charge you—'"
—Rilian, a brainwashed "madman" being sane, in C. S. Lewis's The Silver Chair
Lewis may have also been inspired by another Stoker novel, The Jewel of Seven Stars, which features an experiment that brings an ancient queen into the modern world.
Finally, how does Dracula's evil help us shine light on evil in our world?
Epic resources on Bram Stoker and Dracula
Geoffrey Reiter explores Dracula:
Geoffrey Reiter explores Bram Stoker (academic articles):
"'Desire of Many Things': The Augustinian Matrix of Bram Stoker's 'The Censorship of Fiction.'" Journal of Dracula Studies vol. 21, 2019, pp. 56-81.
"Malcolm Malcolmson's Bible: Rival Epistemologies in Bram Stoker's 'The Judge's House.'" Christianity and Literature vol. 66, no. 2, March 2017, pp. 230-43.
Helpful print editions of Dracula
Amazon doesn't make it easy to find these editions, but Geoffrey unearthed these:
Bram Stoker's other books:
For hardcore Stoker fans:
Fantastic fans
Send us your thoughts on Dracula, vampires, or horror as means of revealing evil.
Also: our new Lorehaven issue should release this Friday, with great reviews!
Subscribe free at Lorehaven.com to be notified when it releases.
Also, with Christmas coming, browse the Lorehaven store for great shirts for Christian fans.
Next on Fantastical Truth
Boycotts: Netflix, Disney's Mulan, Halloween, or Disney in the 1990s?
Do they work? Should we even try or this being a "culture warrior"?
We're planning to host writer Cap Stewart, who's looked into this a lot!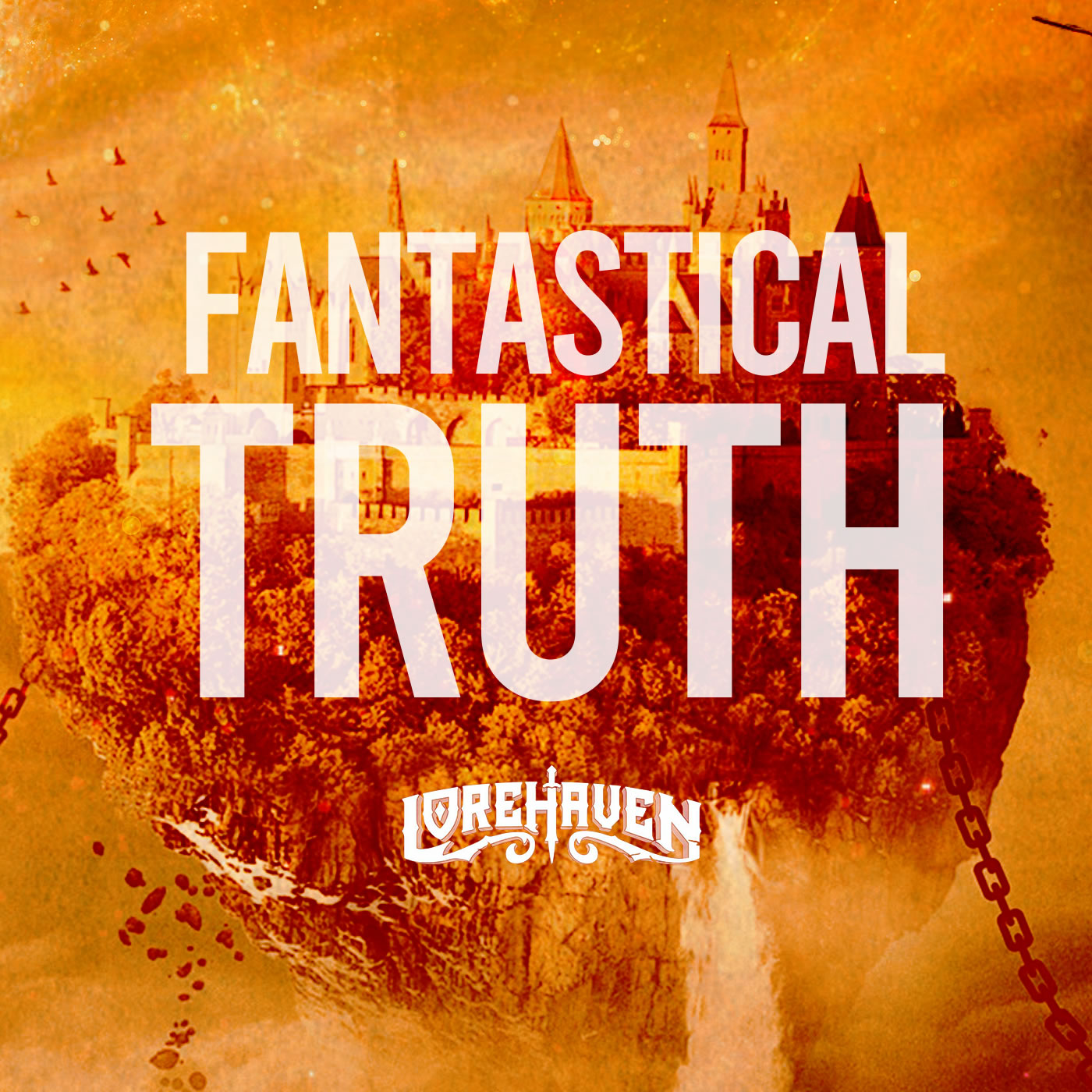 Fantastical Truth
Lorehaven
Explore the best Christian-made fantasy, sci-fi, and beyond, and apply these stories' meanings in the real world Jesus calls us to serve.
Share your thoughts with Fantastical Truth!