When terrorists attacked and towers fell, how did Christians engage with nonfiction books and fantastical tales?
Fantastical Truth
on Sep 14, 2021
·
No comments
Podcast: Play in new window | Download (0.0KB) | Embed
This week marks the twentieth-year anniversary of the Sept. 11 terrorist attacks in the United States. Maybe you dimly recall these terrible events, but both of us remember them quite well. We also recall the stories and other images we used while trying to understand how people could do this. We will explore not just Sept. 11, and similar events today, but the greater question of how we use fantastic fiction to process real wars and rumors of wars.
Concession stand
At this time we won't debate war or particular wars (not even Afghanistan).
Wars are political, but we'll steer clear of the political battles then and now.
This is not a place for conspiracy theories or attacks on particular religions.
We respect Christians in police or military service who face many challenges.
We must recall what a different world 2001 was, without even smartphones.
Ideas we explore
How we remember living through Sept. 11, 2001
How we responded to Sept. 11 in nonfiction ways
How we processed this war with fantastic stories
Resources we cite
Next on Fantastical Truth
What if you were hunting in the woods and found a Louisiana girl who had just been dropped off by a UFO? Then you tried to help her out while reconnecting  with your past, and dropped into that crazy world of conspiracies and possible preparation for the end-times? Will Satan, or perhaps his human agents, use extraterrestrial myths to warm us up for a tribulation? Darby Kern, writer and producer of The Jake Muller Adventures: Unidentified, and many other audio dramas, joins us to explore this challenging world from a biblical worldview.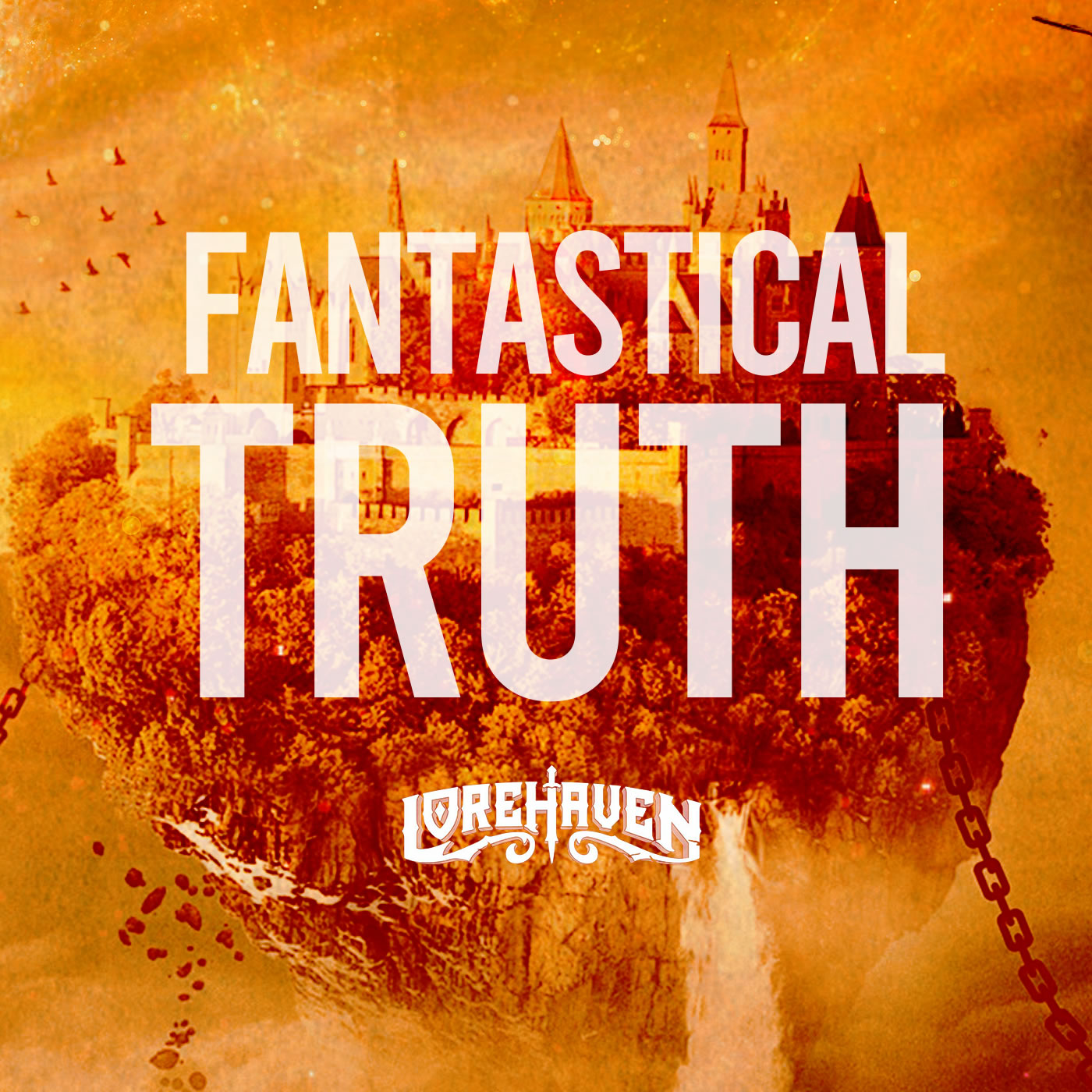 Fantastical Truth
Lorehaven
Explore the best Christian-made fantasy, sci-fi, and beyond, and apply these stories' meanings in the real world Jesus calls us to serve.
Share your thoughts with Fantastical Truth!