Halloween can promote good gifts like fall and fandom, yet its decor can also make light of serious death, suffering, or dark magic.
Fantastical Truth
on Nov 2, 2021
·
3 comments
Podcast: Play in new window | Download (Duration: 52:52 — 49.7MB) | Embed
Should Christians celebrate Halloween? What if we call it a "harvest festival"? We've all heard the jokes, but whether we engage or escape the thing, we must take seriously how our neighbors perceive the occasion. Right down to our lawn decor, Halloween's trappings can encourage us to celebrate good things like fall and fandom. But these things can also provoke us into flippant mockery of death, self-distraction from real suffering, and ignorance of dark magic. And that's truly horrible. So yes, even if we dress up and distribute candy, let's hurl light against this darkness.
Concession stand
We'll not get into the Druids and false gods and all of that (at least not yet).
We're well aware of biblical freedom, yet that's not our focus at this time.
Stephen mentions Harry Potter more positively; the negatives will have to wait.
See Stephen's recent article for more disclaimers (that inspired this episode):
See also the older SpecFaith article "Flippancy Kills Stories."
In fact, we must start with this Screwtape quote about flippancy.
1. Halloween can make light of death's darkness.
I prefer C. S. Lewis's understanding [of the word flippancy] as voiced in The Screwtape Letters. In letter 11 the demonic uncle/undersecretary Screwtape expounds on human humor. Ever the philosopher about everything, Screwtape classifies humor in four categories:

Joy
Fun
The Joke Proper
Flippancy

—from "Flippancy Kills Stories" on SpecFaith
From C. S. Lewis's The Screwtape Letters:
But flippancy is the best [devilish use of humor] of all. In the first place it is very economical. Only a clever human can make a real Joke about virtue, or indeed about anything else; any of them can be trained to talk as if virtue were funny. Among flippant people the joke is always assumed to have been made. No one actually makes it; but every serious subject is discussed in a manner which implies that they have already found a ridiculous side to it.

If prolonged, the habit of Flippancy builds up around a man the finest armour-plating against the Enemy that I know, and it is quite free from the dangers inherent in the other sources of laughter. It is a thousand miles away from joy: it deadens, instead of sharpening, the intellect; and it excites no affection between those who practise it.
2. Halloween may mock the resurrection with gross parodies.
Vampires are Satanic counterfeits of immortal reigning saints.
Zombies are gross perversions of resurrected humans walking Earth
Skeletons deny the biblical reality of fully restored Spirit-powered people.
3. Halloween might distract us from confronting real horrors.
This includes not just the pandemic fears (as mentioned in Stephen's article).
But also legit dark magic, either occult or increasing Sexualityism paganism.
Reference the evil Twix ad, and other conflations of witchcraft and sexuality.
Com station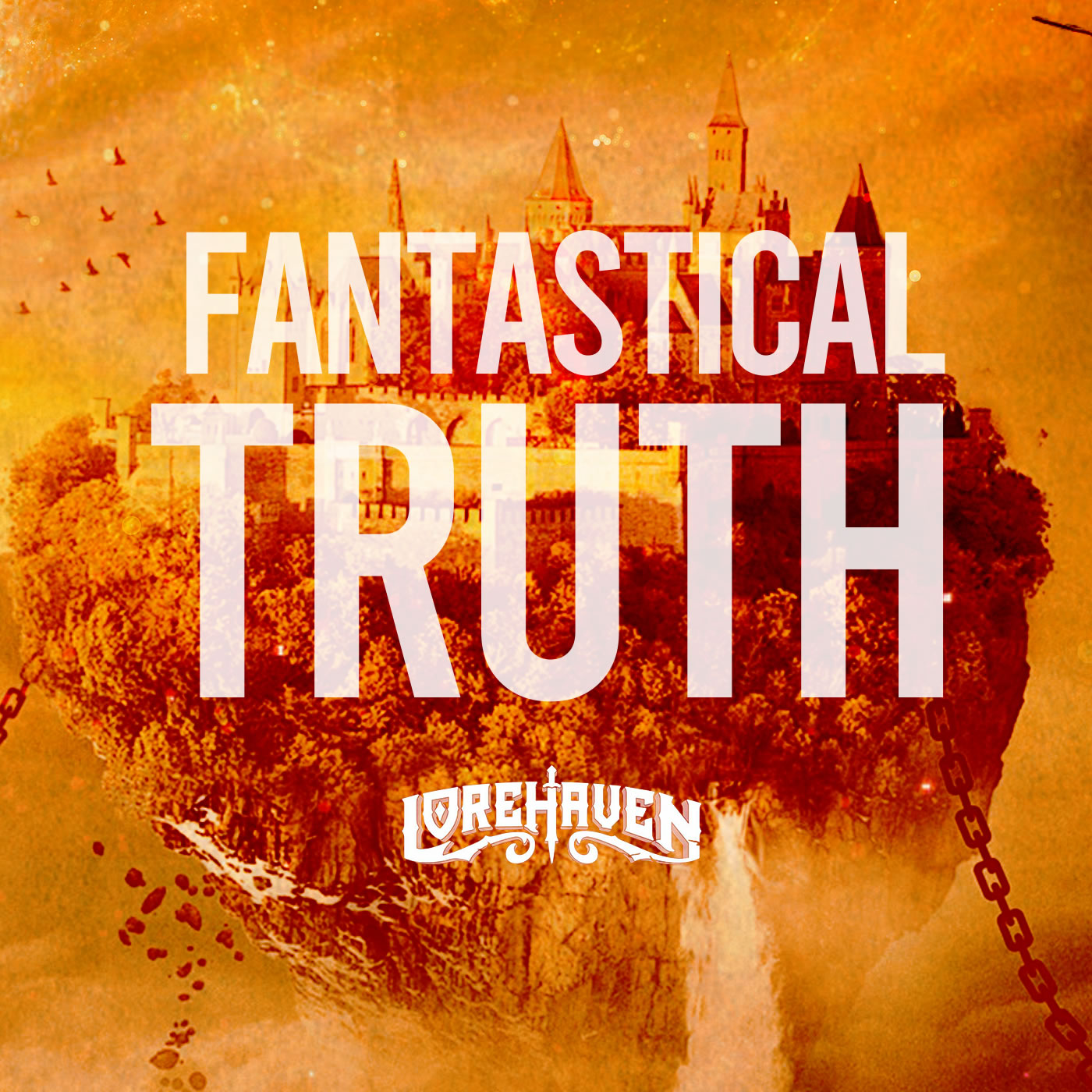 Fantastical Truth
Lorehaven
Explore the best Christian-made fantasy, sci-fi, and beyond, and apply these stories' meanings in the real world Jesus calls us to serve.
Share your thoughts with Fantastical Truth!