S. D. Smith brings us into his popular Green Ember fantasy world of tiny creatures who find big adventure.
Fantastical Truth
on Feb 2, 2022
·
No comments
Podcast: Play in new window | Download (Duration: 55:58 — 52.6MB) | Embed
What if you were growing up in your snug little elm-tree home in the woods, with a loving father, mother, and two little rabbit siblings? Also, you were a rabbit? What if then your home was invaded by wolves and you ended up on the run? Then you joined the rabbit resistance, sworn to honor and protect others "till the Green Ember rises, or the end of the world"? We'll explore this talking-animals universe with popular author S. D. Smith, creator of the Green Ember fantasy franchise about tiny creatures exploring big adventures.
articles • news • library • reviews • podcast • gifts • guild
Episode sponsors
Introducing S. D. Smith
S. D. Smith is the author of The Green Ember Series, a bestselling middle-grade adventure saga. The Green Ember has reached hundreds of thousands of readers and spent time as the number one bestselling audiobook in the world on Audible. Smith's stories are captivating readers across the globe who are hungry for "new stories with an old soul." Enthusiastic families can't get enough of these tales. When he's not writing adventurous tales of #RabbitsWithSwords in his writing shed, dubbed The Forge, Smith loves to speak to audiences about storytelling, imagination, and seeing yourself as a character in the Story. S. D. Smith lives in West Virginia with his wife and four kids.
1. How did you discover biblical truth and fantastical stories?
Any special echoes of the gospel in your family, church, or world?
Any special echoes of the gospel in the stories you loved?
Which authors most inspired The Green Ember world?
2. What images and truths led you to create this world?
What led your own story for your children to a larger published world?
What kind of audience did you imagine enjoying these stories?
How did the books become published independently?
3. What comes next in your creative future?
What has surprised you about fans' response?
What's the next book in the Green Ember world?
About when will you release Prince Lander and the Dragon War this year?
Com station
We had great response in the Lorehaven Guild about our last episode.
Folks were highly encouraging and nobody's voiced a desire to cancel us.
One listener said she wished we named names but gets why we didn't.
We think this is more about keeping the topic evergreen / generalized.
Again, if someone who worked with us later has issues, we'll talk about him.
Next on Fantastical Truth
We're fixing to bust a big myth among some Christians eager to engage stories in the real world: Long ago, Christians and publishing companies lived together in harmony. Then, everything changed when evangelicals got fearful and/or legalistic, so they chose to leave the big publishers and start their own Christian publishers. Only the coming Avatar of Christian Creativity, master of all fantastic fiction elements, can save the world—because he isn't a Christian author, he's just an author who happens to be a Christian! Well, our next guest from the Novel Marketing podcast, Thomas Umstattd Jr., helps explain why Christian fans (as well as Christian creators) need to fix this fantasy with reality.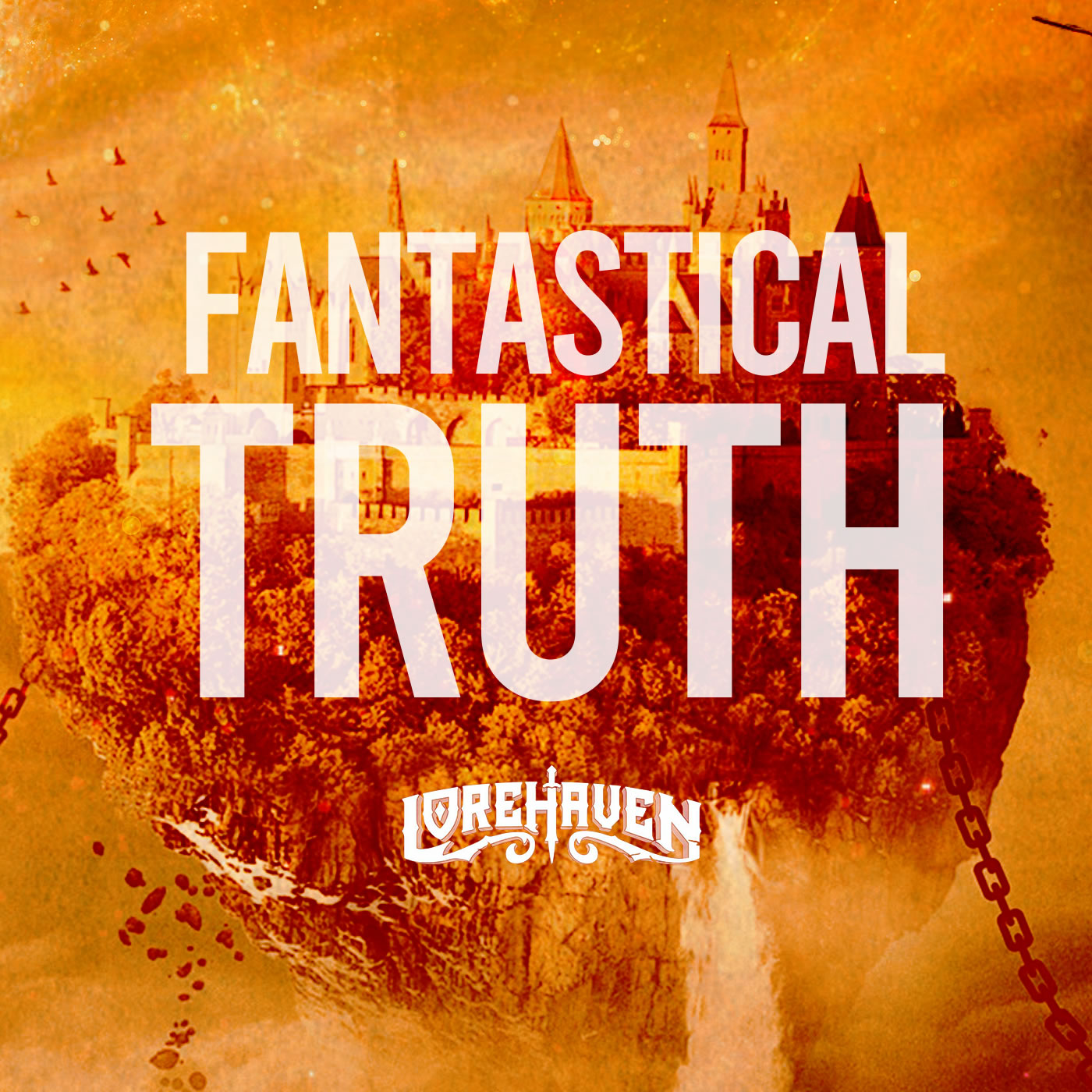 Fantastical Truth
Lorehaven
Explore the best Christian-made fantasy, sci-fi, and beyond, and apply these stories' meanings in the real world Jesus calls us to serve.
Share your thoughts with Fantastical Truth!