Longing looks and steamy smooches in stories might reflect God's gift of romantic love, yet provoke many readers into serious temptation.
Fantastical Truth
on Feb 15, 2022
·
4 comments
Podcast: Play in new window | Download (Duration: 1:26:42 — 60.9MB) | Embed
Happy Valentine's Day! 'Tis the season for love, in reality and in fiction. This means we can enter "safe" and "family-friendly" territory, right? Well, in fact, romance tales raise all kinds of controversies and temptations. For example, a certain new movie sought to offer onscreen sensual content in a "redemptive" way. We've already talked about the problems with exploiting actors for visual stories. But what about sensual stuff on the page, not the screen? We have an inside agent in the romance industry, our previous guest Parker J. Cole, who's able to explore both mail-order brides and monster myths. Today she rejoins Fantastical Truth to help us waltz right into these slippery issues of sensuality in stories.
articles • news • library • reviews • podcast • gifts • guild
Episode sponsors
Reintroducing Parker J. Cole
Parker J. Cole is an author, speaker, and radio show host with a fanatical obsession with the Lord, Star Trek, K-dramas, anime, romance books, old movies, speculative fiction, and knitting. An off-and-on Mountain Dew and marshmallows addict, she writes to fill the void the sugar left behind.
Concession stand (Valentine's Day edition)
Yes. Zack and I are blokes. We're going to be biased about romantic fiction.
Still, this may give us advantage when speaking of written sensual scenes.
Might some men have "natural immunity" to these scenes? (Stephen might.)
This is a question we're keeping in mind, again, sticking with generalities.
Generalities are the name of the game when talking about sex differences.
Some people over-generalize: "Men = visual, women = sensual"? Not always.
Same with personality and even ethnic differences about "sensuality" term!
Yes, we talk romance, as a standalone genre and as fantasy-genre seasoning.
Also, to be sure, we will likely speak as plainly as possible about these issues.
Finally, we're talking about sensual scenes on the page, not on the screen.
And on a personal note, that makes Stephen nervous. These are sensitive issues.
1. To review, what's a biblical purpose of romantic fiction at all?
What's the purpose of these kinds of stories, for Christians and other fans?
Parker reminds us that these stories can reflect/endorse good romantic love.
Classics with romance and even simpler newer stories can all reflect this truth.
Thomas Umstattd Jr. reminded us about refusing to insult genre readers.
2. What do we mean by sensual scenes? Do they have benefits?
frequent sensuality, including deep kissing and bare body descriptions, but lust and premarital sexual activity are discouraged.
Our world is full of evil notions that forbid proper enjoyment of sensuality.
Some sensual scenes remind us that God made us with real material bodies.
They remind us that God has given us potential for attraction, love, marriage.
Even Scripture includes some sensual moments: Genesis 2; Song of Solomon.
Healthy sensual portrayals can help us heal from corruptions of sensuality.
For example, we might see real committed couples holding hands or kissing.
3. What are the potential pitfalls of sensual scenes?
These scenes (like other printed content) may make readers legit stumble.
That goes double when this content is directed to children and immature readers.
In the Bible, sensuality is usually listed with other evils that include sexual promiscuity and perversion. Also known as "lewdness" or "debauchery," sensuality can be defined as "devotion to gratifying bodily appetites; free indulgence in carnal pleasures." The word sensuality comes from the root word sense, which pertains to our five senses. The Greek word most often translated as "sensuality" means "outrageous conduct, shocking to public decency; wanton violence." Sensuality is a total devotion to the gratification of the senses, to the exclusion of soul and spirit.

—From "What does the Bible say about sensuality?" at GotQuestions.org
"I adjure you, O daughters of Jerusalem,
that you not stir up or awaken love
until it pleases."

—Song of Solomon 8:4
Song of Solomon had informal "age limits," and this seems a wise choice.
Readers "strong" in these areas must know that many others are vulnerable.
Sexual sin has deeply harmed people. Even our healed wounds may still sting.
Sensual scenes may endorse struggles with loneliness or escapist fantasies.
Many stories do not portray healthy relationships with sensual scenes.
Some scenes may stray into written pornography, actively tempting to lust.
Unlike real porn, no actor was actually exploited—but the reader might be.
Pornographic content, visual and otherwise, reshapes a person's physiology.
Instead of blessing readers with beauty, scenes can provoke temptations.
And from a biblical vantage, Scripture encourages us to flee temptations.
Com station
Michael H. replied on Stephen's social media page:
Many Christian publishers don't understand fiction and once you are published Christian it is very difficult to break out.
Toni M. replied in like fashion:
Christian publishing just does not promote creativity and hobbles the craft of fiction writing. I didn't mind it when I was working on my last MS., but my current work will be harder to sell because I want my fiction characters to have real adversity. They will be angry and struggle with sexual issues. I have seen people take apart a movie and actually list how many times people got undressed OFF SCREEN or how many times they kissed. They will go into a coma over what I am working on.
Next on Fantastical Truth
"You're about to travel to a place of wonder, excitement, and discovery …" If those words just gave you some nostalgic chills, you're in for a treat; and if you didn't recognize them, you might find a secret history of Christian discipleship through a fantastical drama you never knew. We will next explore a top-tier, formative Christian-made audio adventure series full of fantasy, sci-fi, time travel, mystery, romance, spy thriller—and a small town with big personalities that has been delighting and teaching generations of fans since 1987. Joining us will be none other than this fiction franchise's co-creator himself: Phil Lollar. "Welcome to: Adventures in Odyssey," for episode 100 of Fantastical Truth.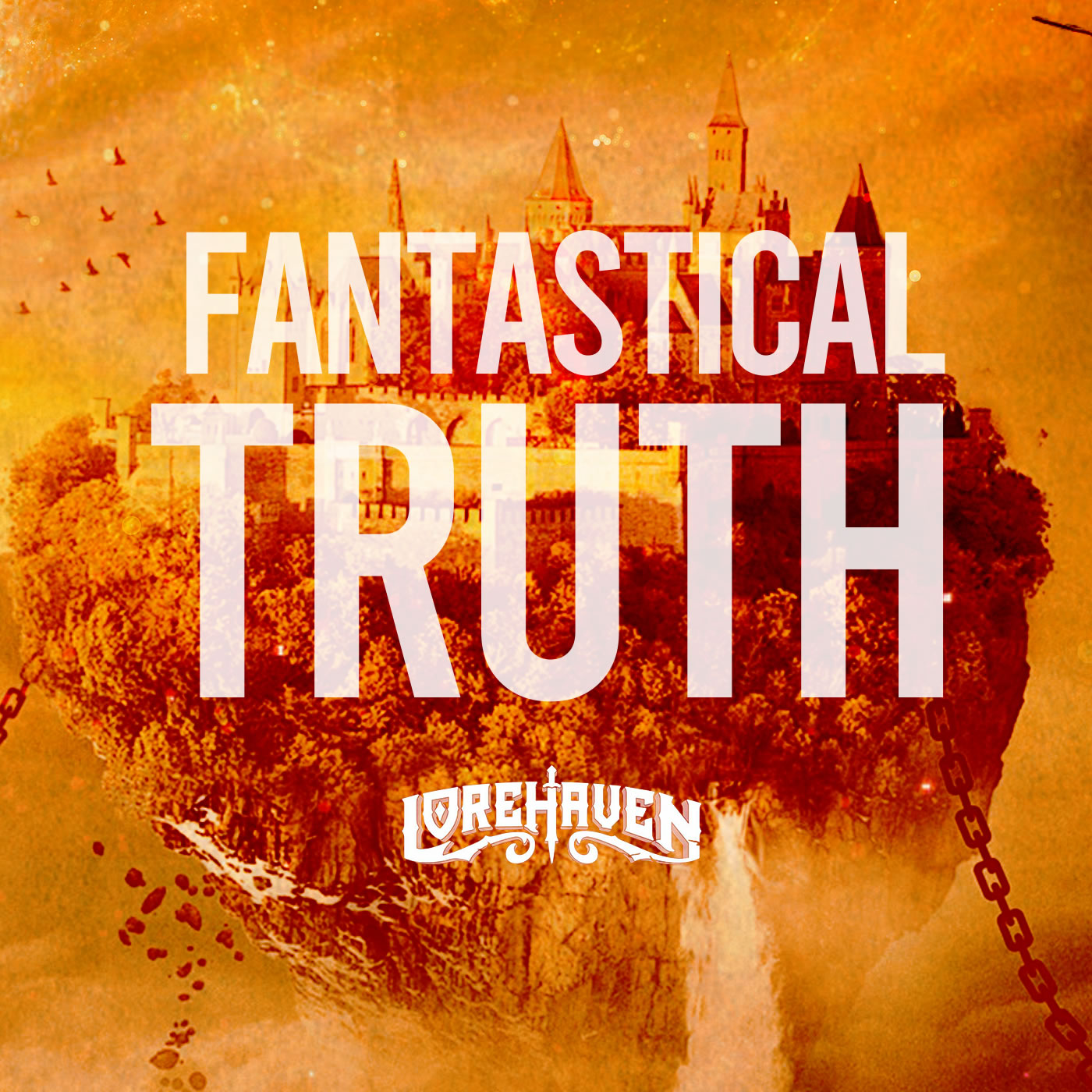 Fantastical Truth
Lorehaven
Explore the best Christian-made fantasy, sci-fi, and beyond, and apply these stories' meanings in the real world Jesus calls us to serve.
Share your thoughts with Fantastical Truth!