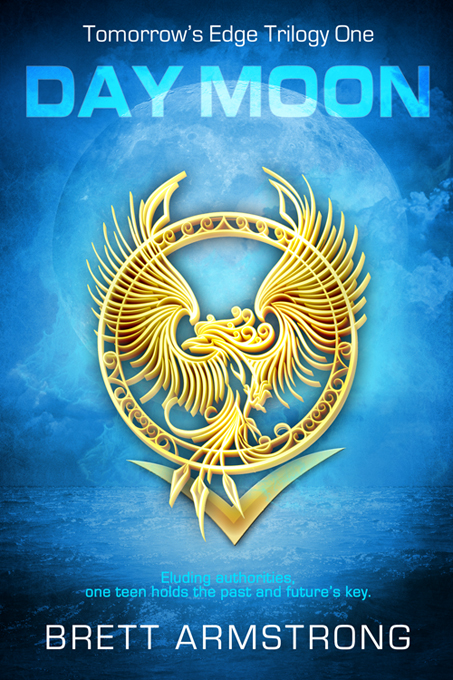 Author:
Ages:
Genres:
BookTags:
Publisher:
Lorehaven may use referral links. As an Amazon Associate, we earn from qualifying purchases.
In A.D. 2039, a prodigious seventeen-year-old, Elliott, is assigned to work on a global software initiative his deceased grandfather helped found.
Project Alexandria is intended to provide the entire world secure and equal access to all accumulated human knowledge. All forms of print are destroyed in good faith, to ensure everyone has equal footing, and Elliott knows he must soon part with his final treasure: a book of Shakespeare's complete works gifted him by his grandfather.
Before it is destroyed, Elliott notices something is amiss with the book, or rather Project Alexandria. The two do not match, including an extra sonnet titled "Day Moon." When Elliott investigates, he uncovers far more than he bargained for. There are sinister forces backing Project Alexandria who have no intention of using it for its public purpose.
Elliott soon finds himself on the run from federal authorities and facing betrayals and deceit from those closest to him. Following clues left by his grandfather, with agents close at hand, Elliott desperately hopes to find a way to stop Project Alexandria. All of history past and yet to be depend on it.
Book 1 of the Tomorrow's Edge series.
Immersive descriptions and ornate prose . . . presents a richly layered world and magnetic plot with need for a sequel.
Lorehaven Review Team
, summer 2018
If a modern-day Bard of Avon penned a near-future thriller, it would resemble Brett Armstrong's Day Moon. As a programmer and art student at the university, Elliott McIntyre's greatest concern is wooing fellow student and artist Lara Hopewell. But when Lara finds a hidden message in a poem written by Elliott's grandpa, they are drawn into a labyrinthine treasure hunt for truth, pulsing with conspiracy and danger. An intriguing masterpiece of character relationships, marked by deception and betrayal, displays authentic human interactions and motivations on the story's canvas. And the plot is deftly coded with mysteries and surprising twists. Burdened by immersive descriptions and ornate prose, the narrative lacks an editor's touch, yet presents a richly layered world and magnetic plot with need for a sequel.
Best for: Readers who enjoy a slower-paced but exciting story, with explicit Christian themes arising naturally from the story flow and characters' beliefs.

Discern: Mild violence, kissing, suggestive elements, and one scene involving lingerie.