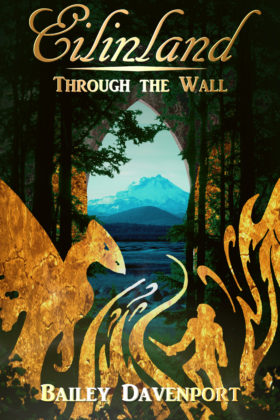 In a world divided in half by a wall, four warriors venture into dangerous northern territory in search of a missing girl.
Four warriors of Southern Eilin receive a vision: a young girl locked in a cell. There is no question as to what this vision means. They must leave behind comfort and safety to depart on a dangerous journey to Northern Eilin – the toilsome region to the north of the wall dividing their world in half. As warriors of the south, it is their duty. But as they prepare for the journey the next morning, their plans are complicated by an unexpected addition to their team.
They struggle to stay on track as their attention is split between the mission and the difficulties within their group. Trust is tested and allegiances questioned as they get closer to unraveling the mystery of the captive girl. It will take all of their strength and focus to overcome the powers they fight against and make it home alive.
Book 1 of the Eilinland series.