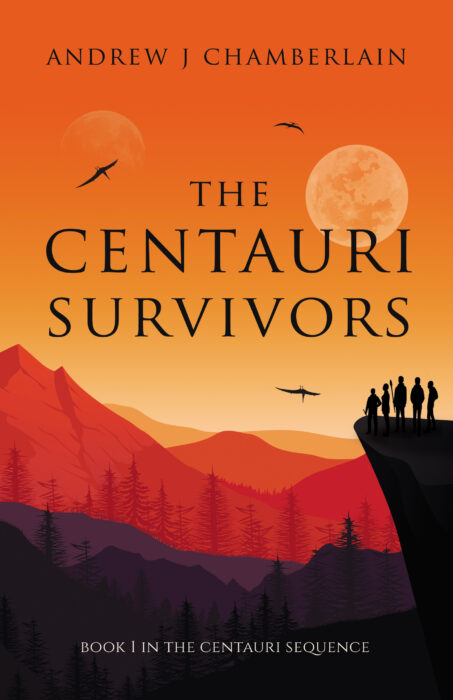 Author:
Ages:
Genres:
BookTags:
Publisher:
Lorehaven may use referral links. As an Amazon Associate, we earn from qualifying purchases.
When a habitable planet is discovered just four light-years from Earth, governments and private corporations rush to build a ship to take the first humans there. But only a few of the colonists wake up from cryosleep after the sixty-year journey, and as their ship comes into orbit around the new planet, they find themselves surrounded by death.
As the survivors scramble to make sense of what has happened, they find their own lives under threat, and, pursued by their enemies, they escape to the surface of the new planet. Caught between their human adversaries and whatever the planet throws at them. the survivors fight to stay alive, as circumstances drive them towards a final, deadly confrontation.
Book 1 of the The Centauri Sequence series.
Imagine an alien invasion, but inverted. . . . This fun, leisurely-paced story brightens a constellation of classic sci-fi tropes.
Lorehaven Review Team
, 2021
Imagine an alien invasion, but inverted. Andrew J. Chamberlain's The Centauri Survivors opens with the rude awaking of young Grace McAllen from cryo-sleep. Her spaceship has reached its destination of the newly discovered planet Zera, but her fellow colonists aren't waking up like they should. She and a ragtag band of teen survivors must confront life on their own in an unearthly wilderness. But the alien elements quickly become the least of their worries. Humans have now introduced greed, betrayal, and a nightmarish plot for world domination into this ecosystem. As the youngsters flee across a hostile landscape, they reckon with past grief and discover intelligent life in unexpected places. But can they stay one step ahead of a very human evil? Reminiscent of Out of the Silent Planet, this fun and leisurely-paced story brightens a constellation of classic sci-fi tropes.
Best for: Fans of science fiction and first-contact stories.

Discern: Violence and mild profanity, insinuation of possible homosexuality and future rape, and detailed descriptions of bodily functions, such as urination.