This Christian-made audio drama series explores fantastical themes in a small town with big personalities, delighting generations of fans since 1987.
Fantastical Truth
on Feb 22, 2022
·
No comments
Podcast: Play in new window | Download (Duration: 1:55:59 — 107.5MB) | Embed
"You're about to travel to a place of wonder, excitement, and discovery …" If those words just gave you some nostalgic chills, you're in for a treat; and if you didn't recognize them, you might find a secret history of Christian discipleship through a fantastical drama you never knew. Today we are exploring a top-tier, formative Christian-made audio adventure series full of fantasy, sci-fi, time travel, mystery, romance, spy thriller—and a small town with big personalities that has been delighting and teaching generations of fans since 1987. Joining us is none other than this fiction franchise's co-creator himself: Phil Lollar. "Welcome to: Adventures in Odyssey," for episode 100 of Fantastical Truth.
articles • news • library • reviews • podcast • gifts • guild
Episode sponsors
Lorehaven Guild: March's new Book Quest for Lani Forbes's The Seventh Sun
Introducing Adventures in Odyssey "founding father" Phil Lollar

Phil Lollar started his performing career at the tender age of five. He won numerous acting awards in high school, and studied music, screenwriting and directing in college. Phil then worked with Focus on the Family, co-creating Adventures in Odyssey and writing more than 230 episodes plus directing more than 350 episodes. Phil also co-developed the hit comedy series Jungle Jam and Friends! as well as the animated video series Little Dogs on the Prairie. Phil also served as a writer and consultant for the television series, The Wubbulous World of Dr. Seuss. Phil resides in Arizona with his wife and son.
Odyssey fan questions lightning round!
Will Connie ever get married and if so why not have her marry XYZ? Huh?
Won't Richard Maxwell ever come to Odyssey and, say, marry Connie or… ?
How about Rodney Rathbone getting redeemed and pastoring at a church?
Remembering Will Ryan (1949–2021)
Will Ryan played fan-favorite Eugene Meltsner and many others from 1988 to 2022.
His final episodes, portraying Eugene and many others, will release later this year.
After we began planning this podcast, we learned Nov. 19 that Ryan had passed on.
See the Odyssey team's Nov. 19 news release, "Farewell To Our Friend, Will Ryan."
Stephen owes his own identity-formation to Eugene, who helped made "nerdiness" fun.
Chapter 1: Adventures in Originality (1987–1991)
How did the Christian ministry Focus on the Family start a radio drama?
How did the show end up going so right, avoiding potential drama pitfalls?
Odyssey focused on social drama, yet how did the fantasy elements arise?
Chapter 2: Adventures in Maturity (1992–2013)
How did AiO keep going through nearly one generation, in the '90s and '00s?
With actor changes and more, what were Odyssey's greatest challenges?
How were fans most blessed by maturing storylines, while still serving kids?
Chapter 3: Adventures in Legacy (2014–present)
AiO still airs on radio, yet how did the Adventures in Odyssey Club begin?
How has AiO built its legacy for new listeners, such as with events like FPEA?
How may Christian fans form better expectations for biblical, creative stories?
Epilogue: What's next for Adventures in Odyssey?
Next on Fantastical Truth
Lately many fans have been yelling about Amazon's The Rings of Power (TROP). And Star Wars. And Star Trek. Also Marvel and DC and Doctor Who besides. What for? Aren't we fans of these fantastical franchises? Yes, but some of us are getting tired of them: not only fan toxicity, but too much content, too many worldly agendas, and possibly too little time. Aren't Christians meant to engage our secular culture for God's glory and to build bridges with our neighbors? We believe this, yet we may also fall into franchise fatigue. Our next guest, Daily Wire entertainment reporter Megan Basham, joins us to explore how we can best respond to secular fantastical stories, even when they "go woke."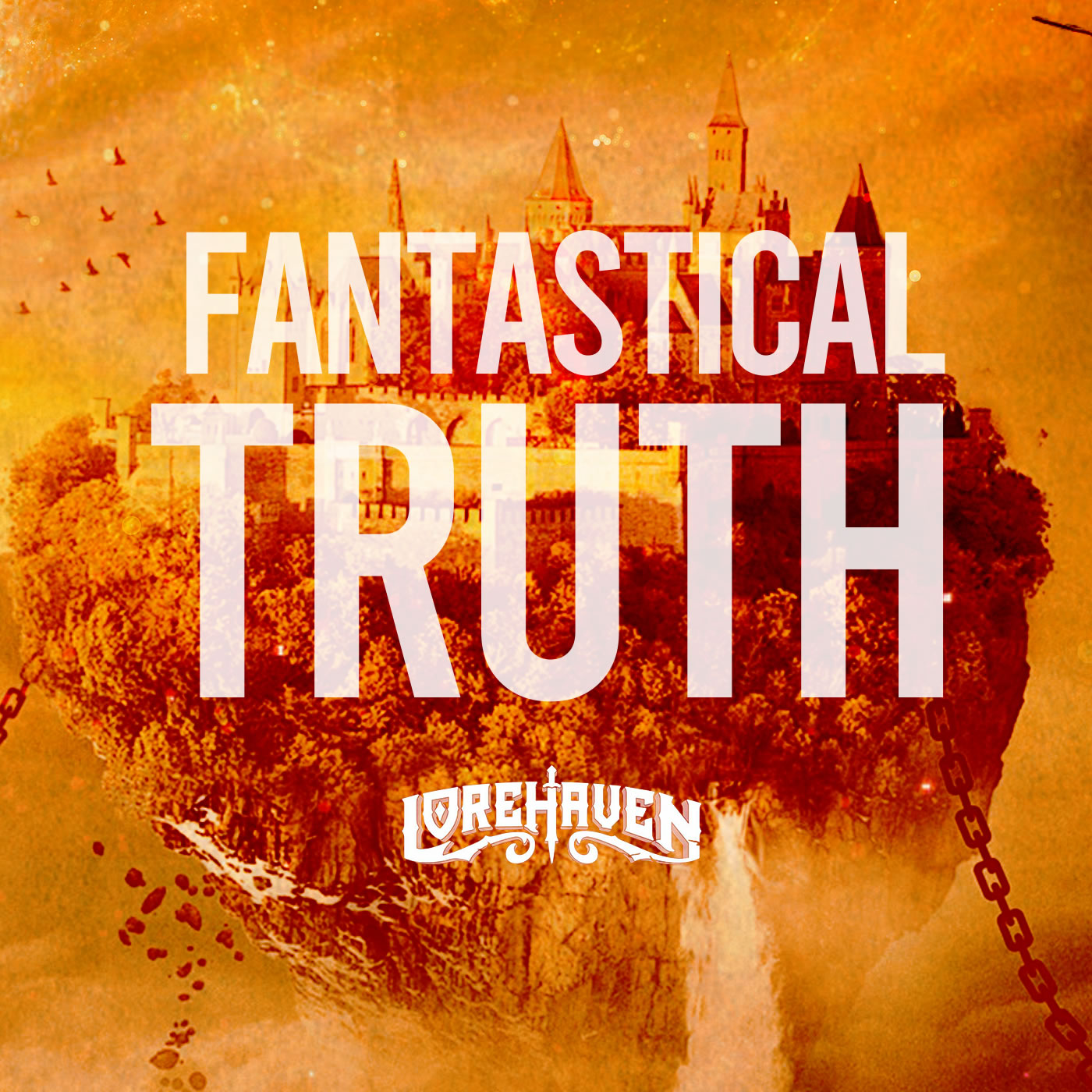 Fantastical Truth
Lorehaven
Explore the best Christian-made fantasy, sci-fi, and beyond, and apply these stories' meanings in the real world Jesus calls us to serve.
Share your thoughts with Fantastical Truth!