Listen to classic and new fantastical audio adventures while watching for a Sky Turtle with Oasis Family Media president Steve Smith, our next guest in the Steve Saga.
Fantastical Truth
on Sep 20, 2022
· Series: The Steve Saga
·
2 comments
Podcast: Play in new window | Download (Duration: 1:18:24 — 73.1MB) | Embed

You've met a librarian and novelist who flies spaceships and hunts monsters on the side, Steve Rzasa. Next you encountered a secret agent man who hunts new talent and publishes fantastical Christian-made stories, Steve Laube. For this series finale, you will meet one more Steve, who shares amazing adventures of yesteryear in riveting recorded form. There will be more spaceships and dragons. You'll even soar high above the jungles of Christian publishing on the back of a … sky turtle? Yes indeed, our third and final Steve, Steve Smith, president of Oasis Family Media, will arrive to share more about Oasis Audio and beyond, and what's next in this world. Join us for our thrilling conclusion to the Steve Saga.
articles • news • library • reviews • podcast • gifts • guild
Episode sponsors
Oasis Audio: George MacDonald's Lilith and Phantastes as well as George MacDonald: Scotland's Beloved Storyteller by Michael R. Phillips
Explore the complete Podcast Sponsors page.
Intro to Steve Smith
Stephen D. (Steve) Smith is the president of Oasis Family Media, publishers of Oasis Audio books, Enclave Publishing and Sky Turtle Press. He was the producer/director of the 2018 multi-award nominated audiobook biography of Mr. Rogers, The Good Neighbor, narrated by Levar Burton, and the 2020 Christian Book Award-winning producer of the best Audiobook, Chasing Vines by Beth Moore. He is a 2022 recipient of the coveted Eisner Award for his translation of The Obscure Cities graphic novel, Shadow of a Man. He has worked in and around the Christian publishing industry since 1984. A lifelong reader of fantasy and science fiction, he cites Jules Verne, Edgar Rice Burroughs, J. R. R. Tolkien, L. Frank Baum, and C. S. Lewis as key influencers in his life.
1. What's the origin story of Oasis Audio, now called Oasis Family Media?
How did the company get started and what audio did they publish?
What led to the company's interest in the Baum and Burroughs worlds?
How did you meet your "variant," Steve Laube, and later buy Enclave?
2. How and why does Oasis turn books into audio?
Why do more people embrace audiobooks, often over print books?
For fantasy/sci-fi, how do you handle name and place pronunciations?
Stephen recognizes some of your narrators—where do you find them?
3. What's the future of audiobooks and what's next for Oasis Family Media?
Now that Enclave is getting more titles, what are your hopes for this?
Do you want to talk about Sky Turtle and this unique fantastical imprint?
What other specific plans, or general hopes, can you reveal for Oasis?
Com station
Realm Makers co-founder Scott Minor on ep. 129:
This interview with Steve Laube is a "Must Read" for any Christian author writing fantasy or science fiction. It is essential that you understand how the industry has evolved over the last 20 years since Bethany House published Kathy Tyers' novel Firebird, the first science fiction story published in the Christian publishing industry.

Thank you, Steve and Stephen for sharing the story here!
@smithpetesmith

 (Twitter) on ep. 129:
This is super encouraging to hear from a publisher of Christian fiction!
@rob_kickok

 (Twitter) on ep. 129:
Gonna listen. This is always a good conversation.
Meanwhile at Lorehaven
Follow us on all the socials. We have way more images on Instagram.
We're halfway through our Lorehaven Guild adventure in The Hobbit!
Next month, we're traveling to Transylvania for a darker journey.
This week at Lorehaven.com, read Josiah DeGraaf's next article in his How to Discern Christian Fiction series: How to Discern 'Honest' Christian Fiction Without Reveling in Darkness.
We've taken an incidental hiatus from new reviews, but they'll be back.
Next on Fantastical Truth
What if humans who survived an apocalypse were forced to flee into the sky to escape a deadly mist? And what if one diver, working aboard an airship, was hired to find the impossible: a way to eradicate the Mist for good? Of course, it helps little that the Mist is rising and threatening to turn human survivors into steampunk zombies. That's the world of Morgan Busse's Skyworld series that starts with Secrets in the Mist and finishes with Blood Secrets. And in our next episode, Morgan makes her Fantastical Truth debut to share these secrets.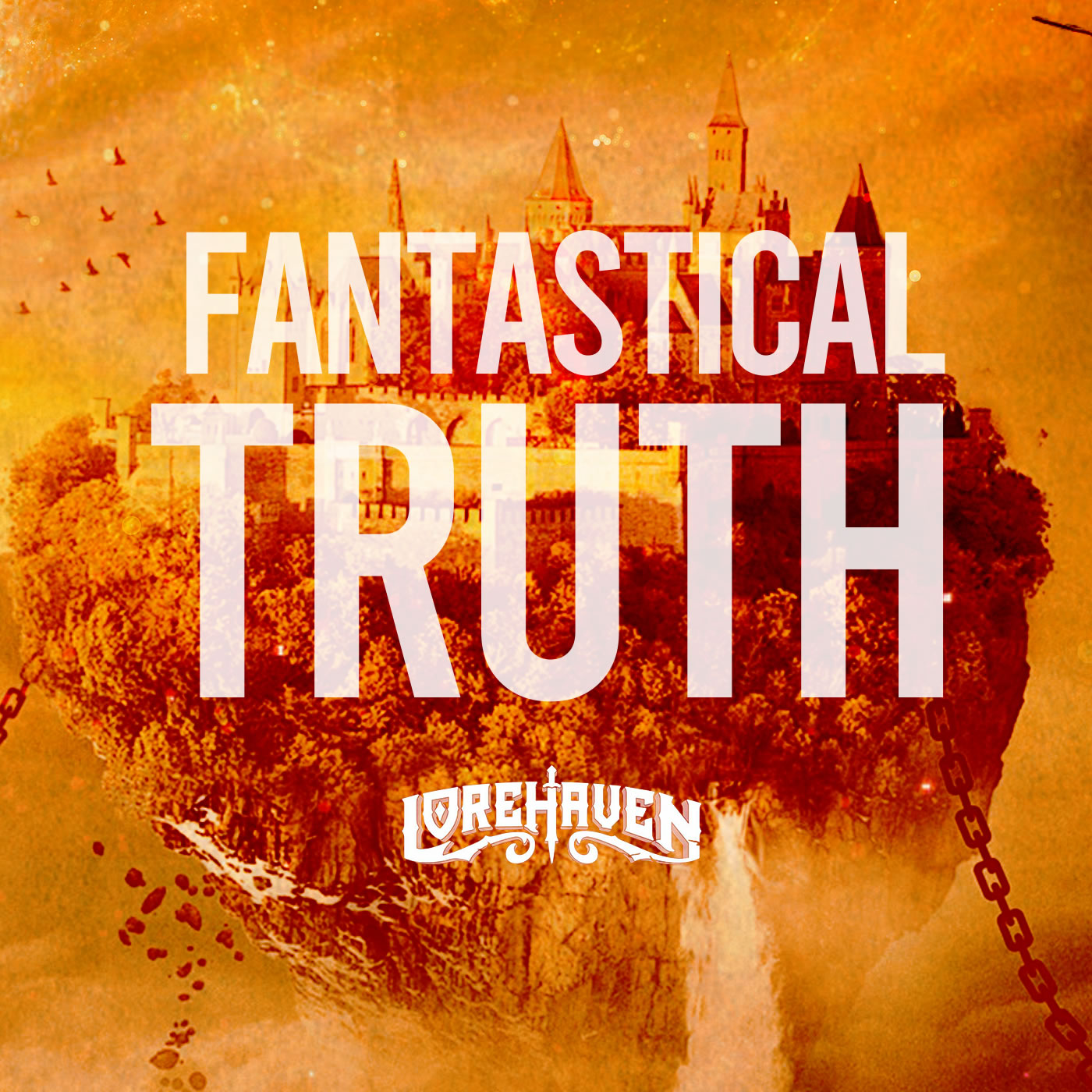 Fantastical Truth
Lorehaven
Explore the best Christian-made fantasy, sci-fi, and beyond, and apply these stories' meanings in the real world Jesus calls us to serve.
Share your thoughts with Fantastical Truth!