Podcast: Play in new window | Download (Duration: 1:30:55 — 84.6MB) | Embed
The Steve Saga continues! Last week we invited librarian and novelist Steve Rzasa to explore his worlds of spaceships, superheroes, and a little steampunk. Now you could say we're switching genres to a spy thriller. Well, perhaps not, but we do have a secret agent man arriving in the studio. He's helped to discover some of your favorite authors, helped to create a lot of your favorite books in fiction and nonfiction, leads his own not-so-secret literary agency, and is also publisher of Enclave Publishing. Steve Laube is our next guest on Fantastical Truth.

articles • news • library • reviews • podcast • gifts • guild
Episode sponsors
Explore the complete Podcast Sponsors page.
Concession stand
Enclave Publishing is now owned by Oasis Family Media, our top sponsor.
Regardless of sponsor, we'd want to invite this particular Steve (and the next).
Also, if you're in the Christian writer world, you may have pitched to this chap.
Psst: We're no exception! But, as usual, this won't be a writing-focused show.
Instead we hope to hear Steve's heart behind Enclave and all publishing.
We want to look behind the scenes, just as if you were looking at a film set.
Having heard Steve speak, we always appreciate his candor about this work!
Introducing literary agent and fantastical fiction publisher Steve Laube
Steve Laube has worked over forty years in the book industry. He's been a bookstore manager and editor at Bethany House Publishers before he started his own literary agency. The Steve Laube Agency has since represented nearly 2,000 books across many different genres. In 2014, he bought an existing publisher of Christian-made fantastical fiction, now known as Enclave Publishing. Earlier this year the company was sold to a new owner, Oasis Family Media, with Steve still serving as publisher. He's also the author of many nonfiction resources for Christian writers (including a new book releasing next year) and is president/owner of The Christian Writers Institute.
Prologue: How did you discover biblical faith and fantastic imagination?
Personal origin story
From bookselling to Bethany House to The Steve Laube Agency
What are your favorite fantastical novels, such as Dune and Ender's Game?
Chapter 1: What's the Enclave Publishing story?
Enclave developed from a previous publisher in 2014.
The mission of Enclave Publishing
The defining characteristics of Enclave books

Chapter 2: Why does Enclave create Christian-made fantasy?
Why we need "out-of-this-world stories informed by a coherent theology."
Christians bring unique gifts to the world of fantastical fiction.
Christians face some challenges in this space.
Chapter 3: What does the future hold for Enclave and Christian fantasy?
Now with Oasis, what's next for the Enclave universe?
How do you hope to see Christian-made fantasy grow?
What opportunities and dangers do you see?
Com station
It was a great interview. Loved the behind-the-scenes look into the library system and how they curate their selection. (Plus the geeky sci-fi/space opera chat.)
The Steve Saga sounds info-packed!
Meanwhile at Lorehaven
Next on Fantastical Truth
Join us next time for our thrilling conclusion to the Steve Saga. For this finale you will enjoy amazing adventures of yesteryear in riveting recorded form. There will be more spaceships and dragons. You'll even soar high above the jungles of Christian publishing on the back of a … sky turtle? Yes indeed, our third and final Steve for now, Steve Smith, president of Oasis Family Media, will next arrive to share more about the Oasis and what's next in this world.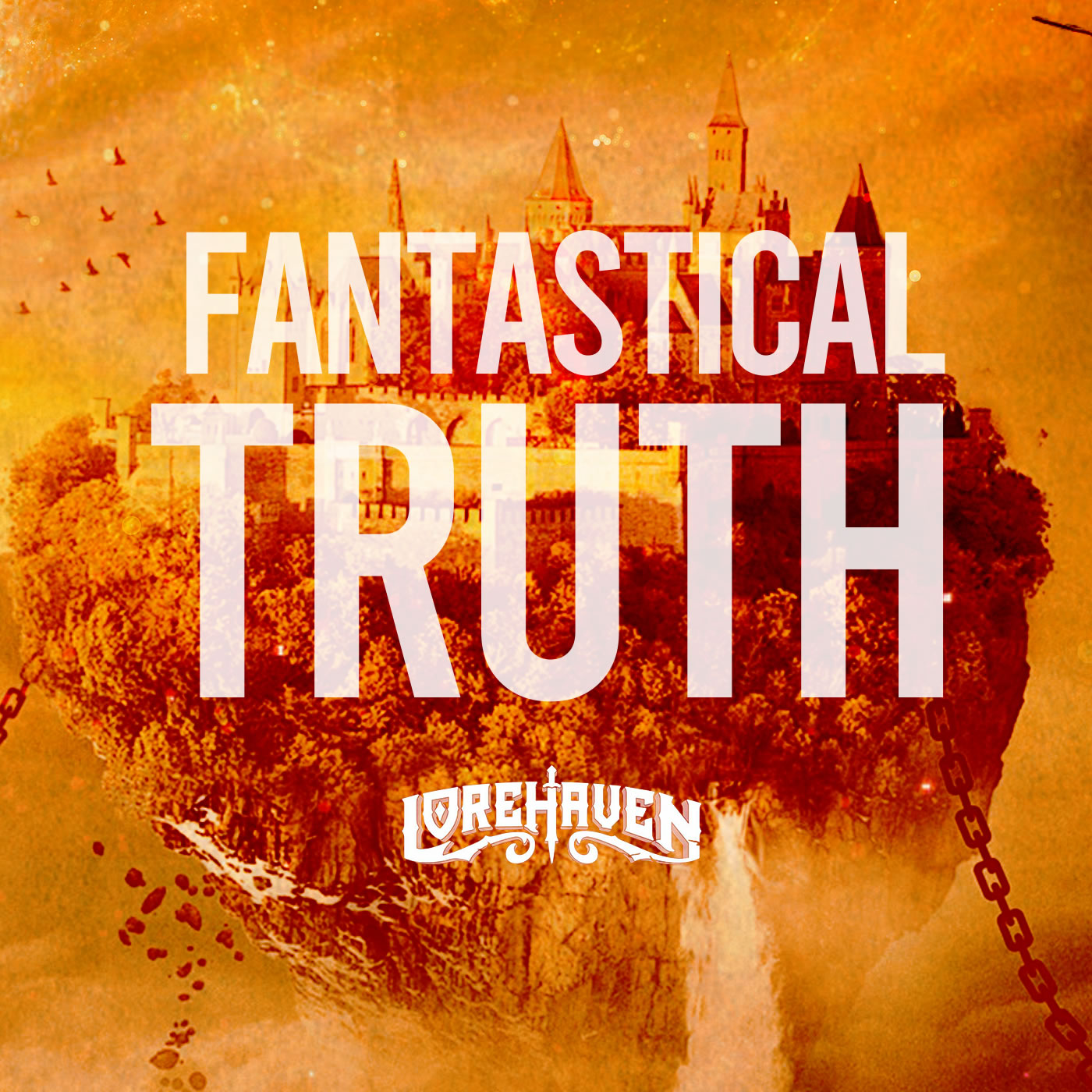 Fantastical Truth
Lorehaven
Explore the best Christian-made fantasy, sci-fi, and beyond, and apply these stories' meanings in the real world Jesus calls us to serve.
Share your thoughts with Fantastical Truth!