Podcast: Play in new window | Download (Duration: 1:16:55 — 71.8MB) | Embed
Long ago, before C. S. Lewis or J. R. R. Tolkien, and before even George MacDonald or G. K. Chesterton … lived another fantasy writer, British poet Edmund Spenser. In the 1590s his epic adventure was published in six books. It's an epic fantasy allegorical poem, written in nine-line stanzas, involving phrases like "iambic pentameter" and other incredible facts we need explained by a literature expert! So in this episode we'll be joined by Rebecca K. Reynolds, classic literature educator, audiobook narrator, and editorial director for Oasis Family Media. She will introduce us to a long-forgotten classic being given new life: The Faerie Queene.
articles • news • library • reviews • podcast • gifts • guild
Episode sponsors
Explore the complete Podcast Sponsors page.
Introducing author and teacher Rebecca K. Reynolds
Rebecca K. Reynolds is the editorial director of Oasis Family Media and Sky Turtle Press. She is the author of a text-faithful prose rendering of Edmund Spenser's 1590s epic poem The Faerie Queene and of Courage, Dear Heart by Nav Press.  Rebecca is a longtime member of the Rabbit Room and she has spoken at Hutchmoot both in the US and the UK. She taught high school literature for seven years and has written lyrics for Ron Block of Alison Krauss, Union Station.
1. What led you to teaching about these famous books and recording audio versions?
2. Why do you love Edmund Spenser's classic fantasy poem The Faerie Queene?
How did you discover The Faerie Queene?
What prevents more people from reading this classic?
What's this about a new ending for book 3?
Cited: "

Longing for a far country never visited

," Subby Szterszky at Focus on the Family
3. When will this new edition release, then what's next from Sky Turtle?
What's the purpose of founding Sky Turtle Press?
How did these creators decide to start with The Faerie Queene?
Where could The Faerie Queene lead to the future of this publisher?
Com station
Not a big fan of the Willow show, but my hubby and I really liked the new Middle Earth one.
Any quick comments about fans defending this show
Lorehaven mission log
Next on Fantastical Truth
Have you been watching that other hit Christian-made streaming series, The Wingfeather Saga? No doubt you've heard of the fantasy series by singer/songwriter Andrew Peterson. This story of the Igiby family's darkly whimsical journey has attracted legions of readers from all ages. Now it's a streaming series from Angel Studios. CG director Keith Lango will visit our studio to share more about the origins of this animated story.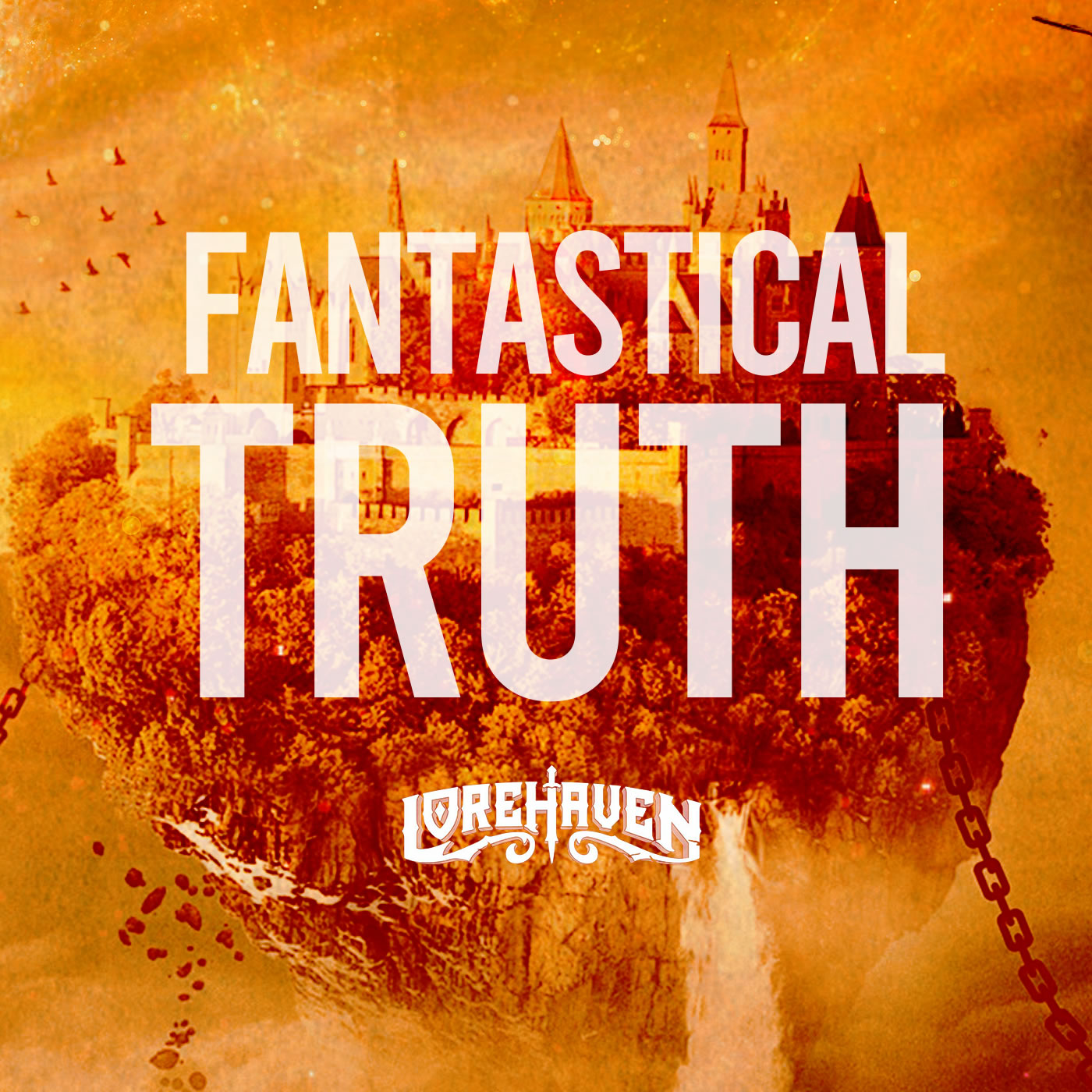 Fantastical Truth
Lorehaven
Explore the best Christian-made fantasy, sci-fi, and beyond, and apply these stories' meanings in the real world Jesus calls us to serve.
Share your thoughts with Fantastical Truth!