Podcast: Play in new window | Download (Duration: 1:03:45 — 59.7MB) | Embed
What if you were a blind young man living in medieval times? And you were called to a special and future-mythological mission: to become the wizard Merlin? Robert Treskillard's fantasy Merlin's Spiral series has been re-forged into audiobook form. This day Sir Robert himself rides into the studio to share more about his medieval fantasy—round tables, knights of yore, and the wonderful true King reigning over them all.
articles • news • library • reviews • podcast • gifts • guild
Episode sponsors
Explore the complete Podcast Sponsors page.
Introducing author Robert Treskillard
Robert Treskillard has been crafting stories from his early youth. His author career began when Robert's son wanted to learn blacksmithing and sword-making. The two set out to learn the crafts and in the process were told by a relative that they were descended from a Cornish blacksmith. This lit the fire of Robert's imagination, and so welding his Celtic research to his love of the legends of King Arthur, he forged new books—The Merlin Spiral series, Merlin's Blade, Merlin's Shadow, and Merlin's Nightmare. All three titles just recently released to audiobook. He's also a software developer, graphic artist, and veteran homeschool dad. He and his wife have three children and live in Missouri.
1. What led to your stories exploring Merlin?
2. Why do people so love these legends of Arthur?
3. What's next for the Merlin Spiral and beyond?
Lorehaven mission update
Com station
Although I haven't yet finished Season 1 of The Chosen, I find this article a reasonable, well-articulated perspective on the issue of Biblical fiction in general. Thanks for posting!
Kellyn Roth remarked:
Really grateful for this post, Josiah! Put into words what I couldn't put together in my brain. I also can't join the discussion because I'm not a watcher yet, but it's still good to have this information. … It's not really my type of show, at all, but I've been convinced I must try it anyway, so it's on my list.
Next on Fantastical Truth
The Chosen biblical drama series is headed back to theaters to conclude season 3. Somehow this season, above all, we've seen a lot more criticism of the show. Are these creators trying to replace the true Christ with a TV Jesus? Aren't they adding to Scripture and supplanting the local church? Is this "Mormon propaganda"? We'll return to this fantastical-adjacent series to explore the purpose of biblical fiction, and debunk some of the misunderstandings and plain lies about these kinds of stories, possibly with some guest stars, in our next episode.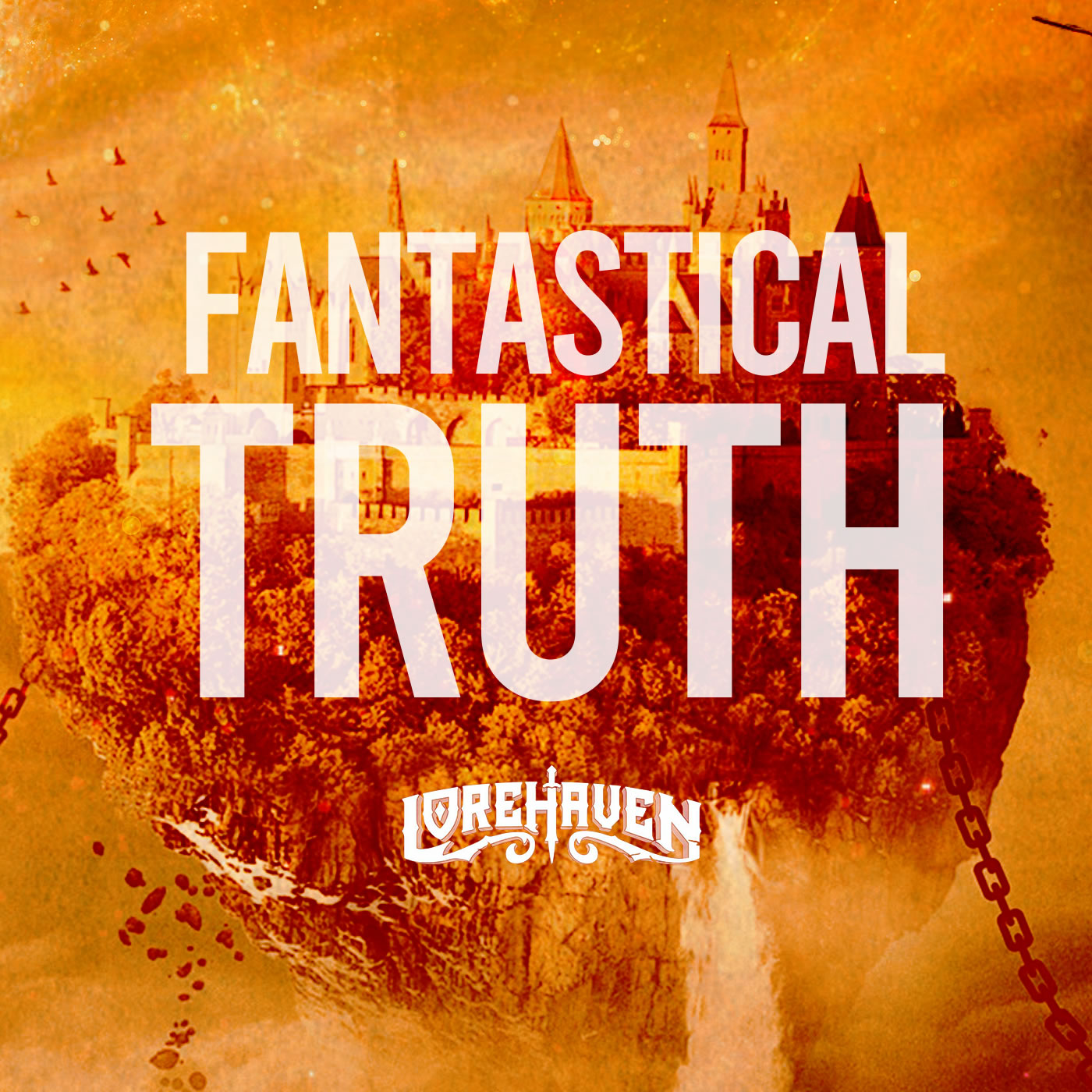 Fantastical Truth
Lorehaven
Explore the best Christian-made fantasy, sci-fi, and beyond, and apply these stories' meanings in the real world Jesus calls us to serve.
Share your thoughts with Fantastical Truth!