While nations rage and peoples plot in vain, Mike Duran helps us find the links between biblical perspectives and secular speculations.
Fantastical Truth
on May 16, 2023
·
No comments
Podcast: Play in new window | Download (Duration: 1:13:09 — 68.3MB) | Embed
Our podcast is Fantastical Truth.1 Yet even seeking the truth can lead us into shadowy places. How can we discern these conspiracy theories without rejecting the truth that humans do often plot secretly, or falling into the trap of Gnostic "secret knowledge"? Mike Duran, author of the new nonfiction book Christians and Conspiracy Theories, will sneak into the studio.
articles • news • library • reviews • podcast • gifts • guild
Episode sponsors
Enclave Publishing:

Estuary

by Lisa T. Bergren
Concession stand
As always, any political references are about issues, not parties/persons.
If you're new to Fantastical Truth, we're not a conspiracy-theory show.
(So please don't @ us with any favorite theories that we somehow missed.)
Mike Duran is a trusted friend who also focuses on greater fantastical issues.
Reintroducing author Mike Duran
Mike Duran is a novelist, artist, and freelance writer. Mike writes fiction and non-fiction. He is the author of The Ghost Box (Blue Crescent Press, 2014), which was selected by Publishers Weekly as one of the best indie novels of 2015 and first in a paranoir series that continues with Saint Death (2016), and The Third Golem (2020). He's the author of Christians and Conspiracy Theories (2023) and Christian Horror (2015) His short stories, essays, and commentary have appeared in Relief Journal, Cemetery Gates Media, The Gospel Coalition, Relevant Online, Bewildering Stories, Rue Morgue, Zombies magazine, Breakpoint, and other print and digital outlets. Mike is interested in religion, science, conspiracism, media, books & monsters. You can learn more about Mike Duran, his writing projects, cultural commentary, philosophical musings, and arcane interests, at MikeDuran.com .
1. What led you from fantastical worlds to this topic?
2. Why do some Christian leaders avoid this issue?
3. How can Christians better engage these theories?
Mission update
Next on Fantastical Truth
As hundreds of homeschool families head to Florida for the annual FPEA conference, we flash back to this spring's Teach Them Diligently conference in central Texas. What growing challenges do homeschool families face in our culture? What kinds of fantastical stories do they seek for their children?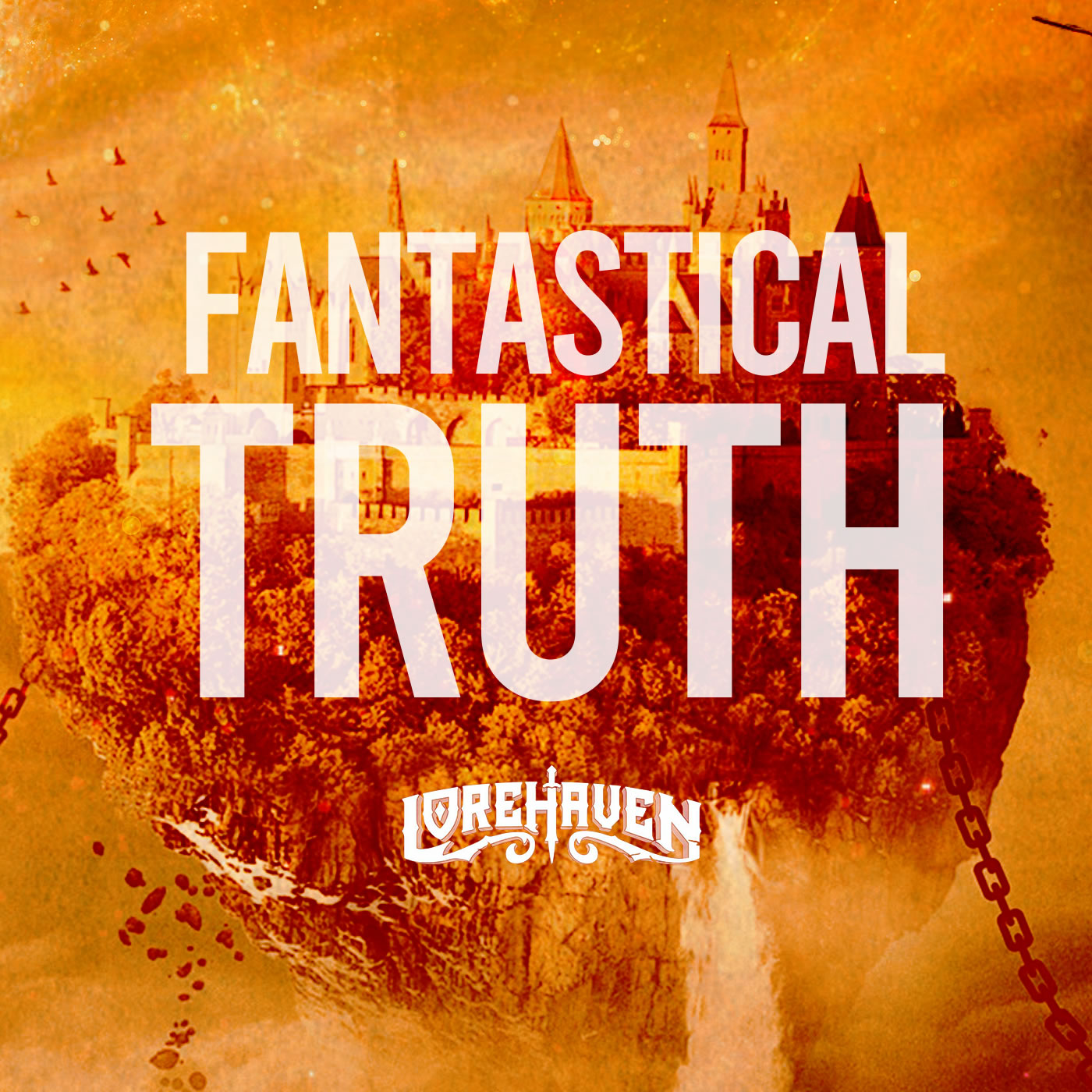 Fantastical Truth
Lorehaven
Explore the best Christian-made fantasy, sci-fi, and beyond, and apply these stories' meanings in the real world Jesus calls us to serve.
Share your thoughts with Fantastical Truth!