Sci-fi's final frontiers and evil empires train us to live with purpose and engage challenges back home on Earth.
Fantastical Truth
on Jun 6, 2023
·
No comments
Podcast: Play in new window | Download (Duration: 59:36 — 55.9MB) | Embed
Summer is the perfect time to go camping or even just step under the sky to gaze out to the stars. When we consider the heavens God has made, we feel very small, yet also creative and challenged. So many stories take us beyond Earth's orbit, only to reflect real-world realities and send us right back to our homeworld, better equipped to face these problems! B. L. Dean, author of the Shades of Starlight space adventure series, joins us on the bridge.
middle grade • teens + YA • adults • onscreen • author resources • gifts • guild
Episode sponsors
Enclave Publishing: Estuary by Lisa T. Bergren
Introducing guest B. L. Dean
Becky Dean is a fan of adventures both real and fictional. She grew up on a diet of Star Trek, Star Wars, and stargazing, so when she started writing books, it was no surprise that many of them were set in space. When she's not writing, she can be found traveling, drinking tea, watching science fiction shows, or quoting The Lord of the Rings. She is the author of two contemporary novels for young adults and a four-book space opera series, Shades of Starlight.
1. Sci-fi gives us new and impossible frontiers
2. Space adventures train us for purposeful living
3. Wars in the stars help us engage challenges on Earth
Next on Fantastical Truth
Summer brings the heat, especially among the Very Online. Not long ago lots of people were yelling at The Chosen because one of the crew was flying a heathen flag on set, and the behind-the-scenes video caught sight of it. Then two of the disciple actors got bothered and started calling fans "phobes" and such things. Meanwhile, one culturally conservative website ran an article about the debate, and then the company CEO called the article "disgusting," so lots of people were yelling about or against him. Behind all this yelling is one big concern: Christians are hiring non-Christians to help make stories and websites and things. Is this allowed? Does the Bible require Christians to create culture only by working with other Christians?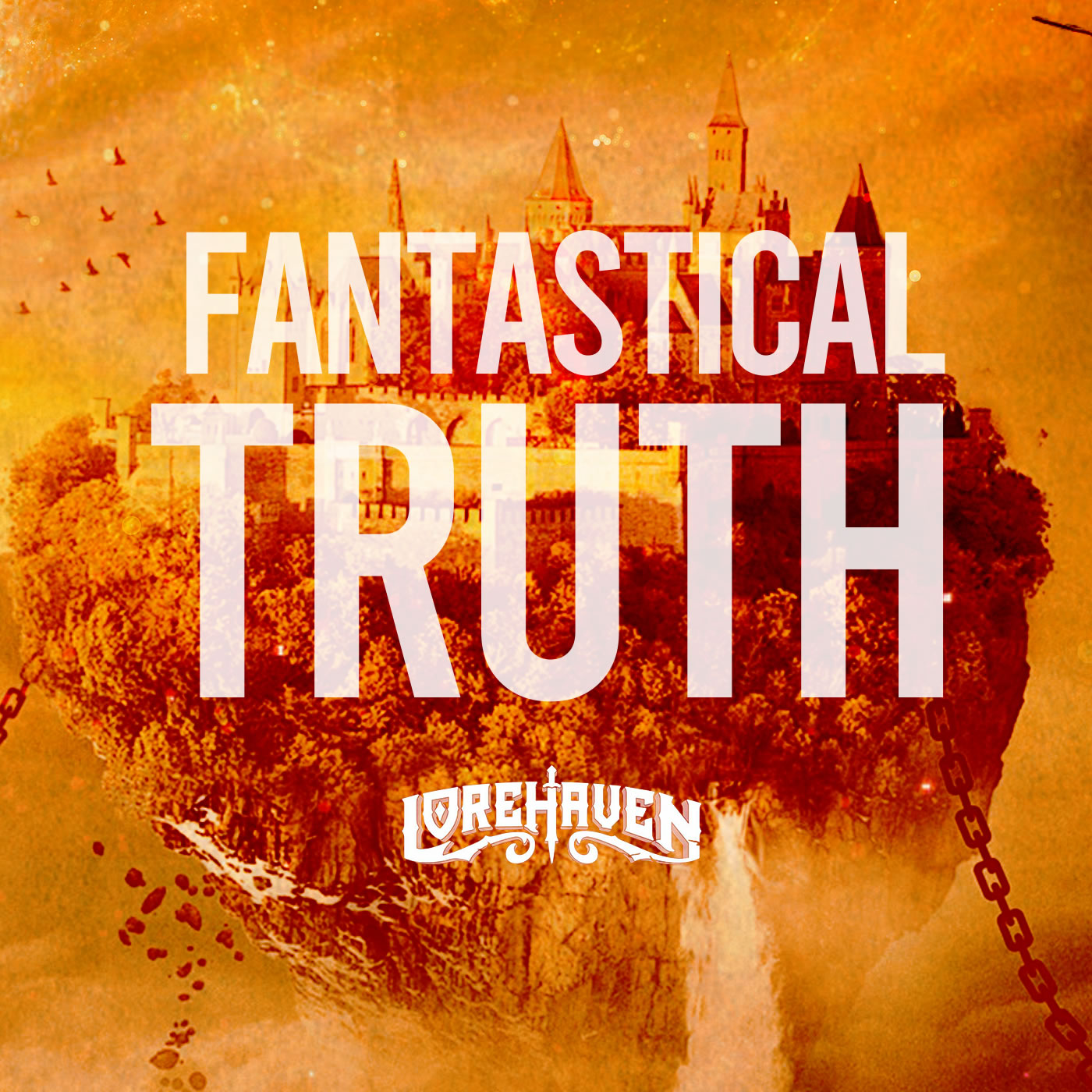 Fantastical Truth
Lorehaven
Explore the best Christian-made fantasy, sci-fi, and beyond, and apply these stories' meanings in the real world Jesus calls us to serve.
Share your thoughts with Fantastical Truth!