Podcast: Play in new window | Download (Duration: 1:15:17 — 70.3MB) | Embed
Alas! We must report that another back-to-school season has come upon us, and we Muggles haven't gotten our letter to Hogwarts.1 But since the 1990s, that infamous wizarding world has received plenty of Howlers, not just from concerned Christians but from zealous fans and even sexual activists. One recent podcast, "The Witch Trials of J. K. Rowling," brewed all this into a bubbling cauldron of controversy. Now our own staff writer Marian Jacobs, who's crafting her own book about a biblical Christian worldview of fictional magic, appears in our studio to help teach defense against these dark arts.
middle grade • teens + YA • adults • onscreen • author resources • gifts • guild
Episode sponsors
Concession stand
Introducing guest Marian Jacobs
Marian Jacobs has created Lorehaven stories since the first print issue, exploring Jesus, monsters, and spaceships. Her work has also featured at Desiring God and Stage and Story. Follow all Marian's progress at MAJacobs.com. Sign up and get her free steampunk fantasy Automated. Her first nonfiction book, a scriptural analysis and guide to discerning fictional magic, is set for summer 2025 release from B&H Publishing.
1. Her fictional wizards uncloaked Christian legalism.
2. Her bestselling books built a next-gen fandom.
3. Her new critiques anger modern sexual activists.
Mission update
Com station
One hero of the Guild, BlessedArtistHW, loved last week's ep. 176:
As someone who was raised in a very sheltered, almost no-magic, limited allowed Disney movies, keep-away-from-the-world environment, I really appreciated this week's ⁠🌴176: Oasis of Imagination? episode!
Next on Fantastical Truth
We hear a lot about "evangelical bubbles," even on this podcast. People say that Christians ought not live in their insular spaces, but make better stories that help reflect our world. Some, like our last guest Ted Turnau, encourage believers to plant oases of imagination to serve the common good. Others seem to put their own "oases" onto armored platforms to roll around the territory, firing paintballs. Are these our only choices: influencing mainstream culture versus "owning the libs"? Next week, we shall explore pros, cons, and legit "Christian alternative" creative works that are busting both categories.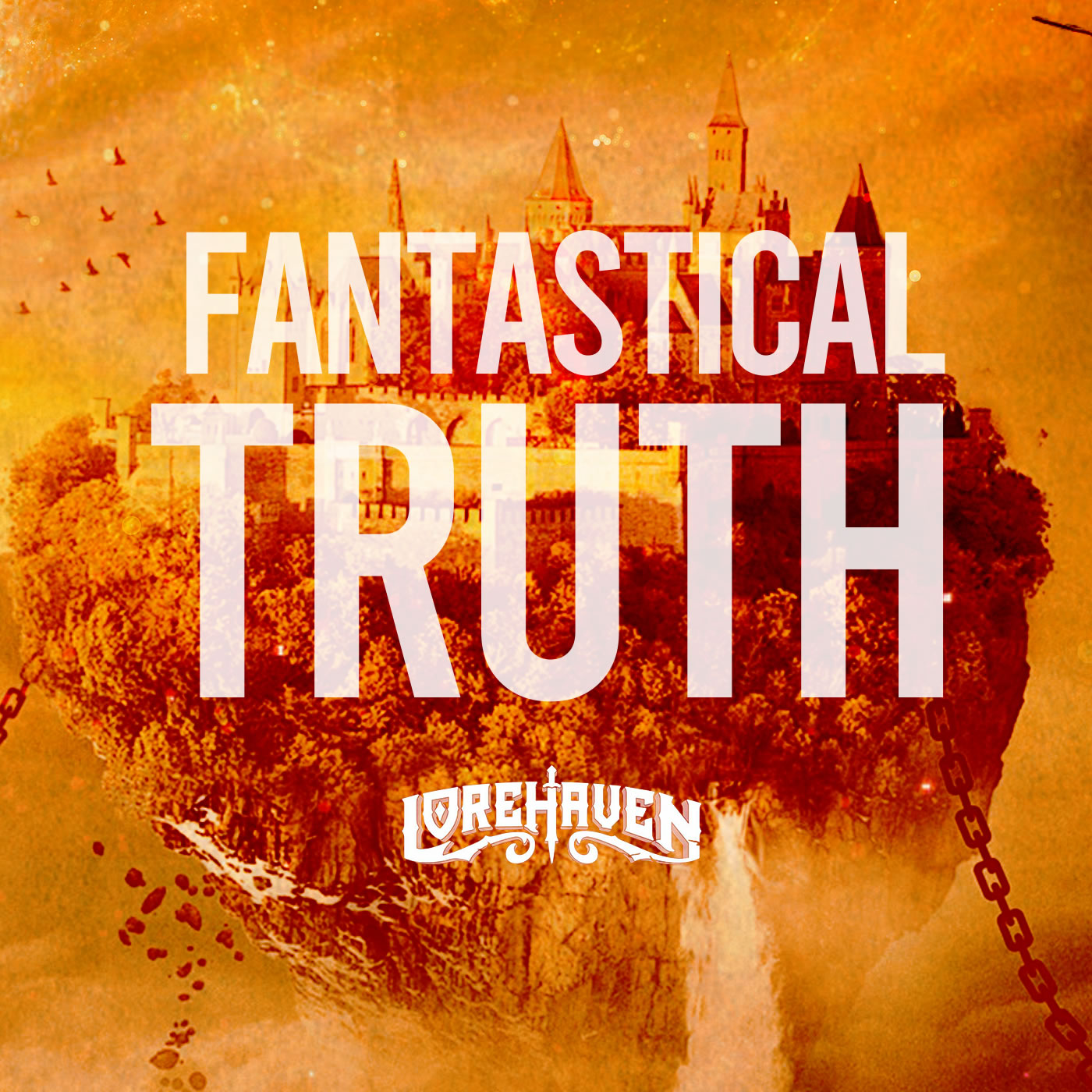 Fantastical Truth
Lorehaven
Explore the best Christian-made fantasy, sci-fi, and beyond, and apply these stories' meanings in the real world Jesus calls us to serve.
Share your thoughts with Fantastical Truth!