Stephen and Zack are joined by W. A. Fulkerson, whose novel For Whom the Sun Sings just released this spring.
Fantastical Truth
on Jun 23, 2020
·
No comments
Podcast: Play in new window | Download (Duration: 32:14 — 30.8MB) | Embed
Stephen and Zack are joined by W. A. Fulkerson, whose novel For Whom the Sun Sings just released this spring.
Our new summer 2020 issue of Lorehaven magazine shares even more from this story: our full review and a preview chapter. Plus we ask W. A., or Wes, more about the images and themes behind this story. Go to Lorehaven.com and subscribe for free. You'll get your digital copy of the new issue and access to all our reviews and articles.
In The Light Unbound, the fourth and final installment in C. S. Wachter's The Seven Words series, Rayne Kierkengaard faces his greatest trial yet. Cast into the decrepit frame of an obscure old man, his spirit at last rebels against the path of sorrows charted for him by the One—the Creator Father—ever since his sixth birthday. For Sigmund, that sorcerous demon who stole his childhood has returned from defeat to steal everything Rayne regained through blood and tears—his power, his family, his very identity. All but his faith in a God who views death as but a portal to victory.

Ambitious in scope and relentless in speed, this novel concludes Wachter's saga on a high note.
The world is blind. . . then one boy is born with sight.

Nestled in a mountain haven, the remaining people of the world live in a village that is ordinary but strict. A severe peace must be kept severely, as they say. It's all that keeps them from descending into the chaos that claimed the world a hundred years ago.

Led by the Prophet Valdas and his Regents, the villagers work, play, marry, and have families. They gather in ceremony once a year to celebrate their Day of Remembrance. Life is planned, precise, and predictable until the special abilities of eleven-year-old Andrius threaten to undermine it all.
From Lorehaven magazine's review
W. A. Fulkerson constructs For Whom the Sun Sings on an ingenious premise. He carefully builds a society without sight, working out the idea to consequences both obvious and unexpected.
Interview questions
How did you first discover fantastic stories?
How did this novel For Whom the Sun Sings come to you?
What thoughts have you about novels for grown-ups, or at least older readers, that just happen to feature heroes who are children?
What is your purpose as a biblical Christian who creates fantastical stories?
What other stories might lie ahead for you?
Next on Fantastical Truth
Barring any abductions or invasions predicted for 2020 by internet memes, we will explore aliens. So much aliens. Audiences love aliens. Ancient aliens! In this case, we'll delve semi-deep into all the good stuff: UFOs, conspiracies, and possible demonic deceptions—all from as biblical a vantage as we can muster.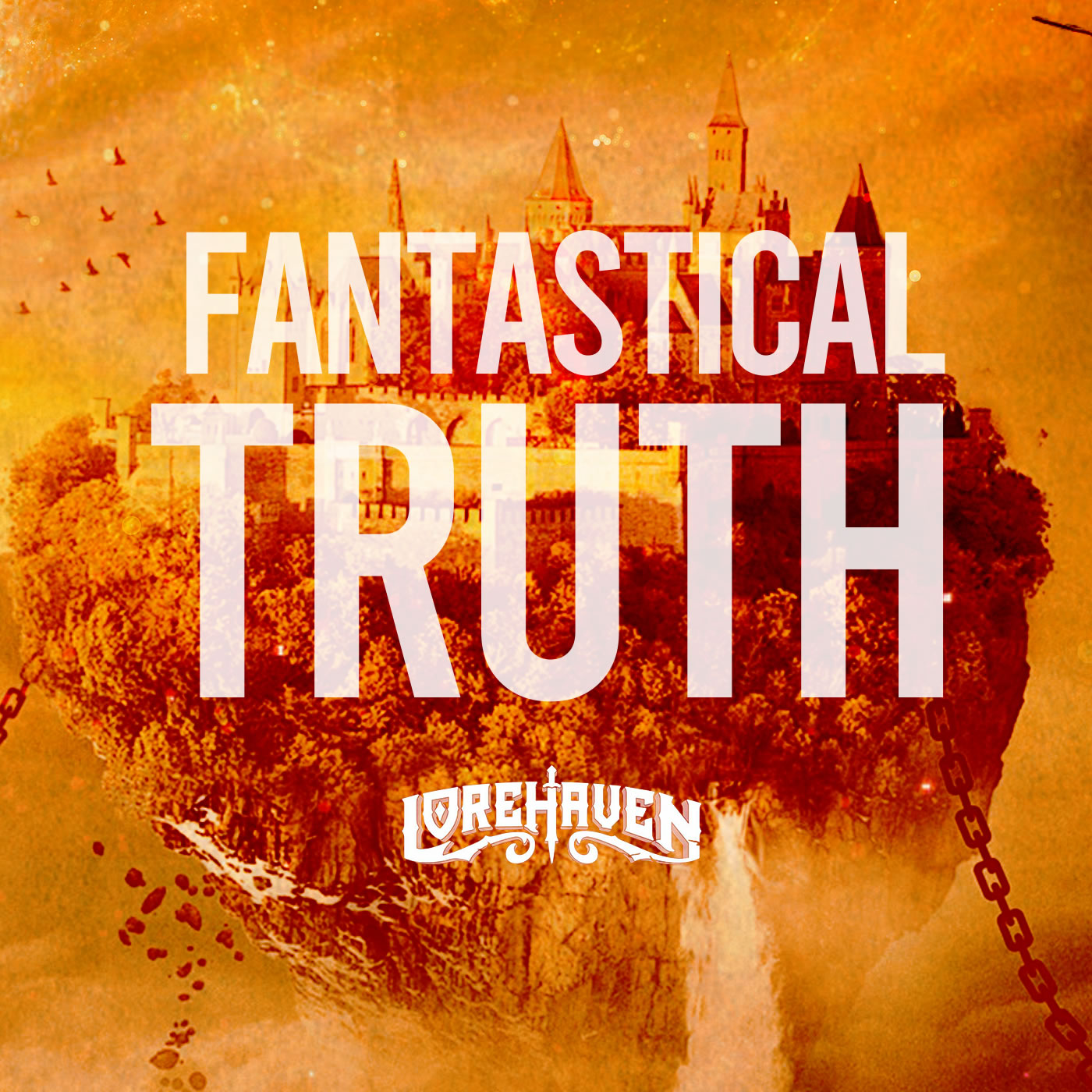 Fantastical Truth
Lorehaven
Explore the best Christian-made fantasy, sci-fi, and beyond, and apply these stories' meanings in the real world Jesus calls us to serve.
Share your thoughts with Fantastical Truth!