Podcast: Play in new window | Download (Duration: 1:13:46 — 68.9MB) | Embed
We've re-entered the most "spooktacular" season of the year. In our next episode, we'll explore occult magic and concerns Christians often have! But today, how might such paranormal or even horror elements like ghosts and spirits and such-like actually help awaken our imaginations to the good and evil worlds around us? Mike Duran, author of many books including the Reagan Moon series, joins us to explore the paranoir genre.
The Reagan Moon series
Lorehaven reviewed book 2, Saint Death, in our very first issue. Excerpt:
What do you get when you cross a quasi-Catholic folk cult, an interdimensional conspiracy, and a hard-boiled reporter/Earth Guardian? Why, Mike Duran's Saint Death, of course. This second installment in the Reagan Moon series conjures a menagerie of the grotesque and macabre. When an anonymous tip leads Moon to a shrine used for human sacrifice, he learns demonic forces are threatening Los Angeles. But this time our loner hero must team with a band of fellow oddballs to stand a chance of averting catastrophe.
Book 3, The Third Golem, is described in part:
Reagan Moon is a survivor. He's bested ghosts, lizard people, and death angels. But his greatest foe is waiting in the wings. When an herbalist is ritually murdered in Chinatown, Reagan Moon and the Imperia are drawn into a mysterious plot to reawaken a mythical monster. Seems Balfour Rothbard, chaos magician and technological whiz kid, is seeking to resurrect the legendary Third Golem. Rooted in Kabbalistic lore, the fabled golem was created as the ultimate super soldier; a kick-ass artificial intelligence fueled by magic. With the help of Ki, the Wayward Guardian, the magician now seeks to awaken the ancient golem and empower it to occupy a place of ultimate power: The Crossroads of Time.
Exploring paranoir dimensions with Mike Duran
Mike Duran is a novelist, blogger, and speaker, whose short stories, essays, and commentary have appeared in Relief Journal, Cemetery Gates Media, The Gospel Coalition, Relevant Online, Bewildering Stories, Rue Morgue, Zombies magazine, Breakpoint, and other print and digital outlets. He is the author of The Ghost Box (2014), which was selected by Publishers Weekly as one of the best indie novels of 2015 and first in a paranoir series that continues with Saint Death (2016) and now also The Third Golem (2020). Mike also wrote the Southern Gothic horror novelette Wickers Bog (2016), a non-fiction exploration on the intersection between the horror genre and evangelical fiction entitled Christian Horror), and other novels and nonfiction. You can learn more about Mike Duran, his writing projects, cultural commentary, philosophical musings, and arcane interests, at MikeDuran.com.
Among our questions for Mike Duran:
How did you first discover biblical faith and/or fantastic fiction?
How do your understand "paranormal" or "paranoir" stories?
What images led to your creation of Reagan Moon and his world?
How can these stories uniquely awaken/train the Christian imagination?
Now, here's a fun one: in your belief, is this series a "Christian" series?
In today's world, do you think Christian creators of excellent works can find success in "mainstream" popular culture?
What's next for you and/or for Reagan Moon?
Among resources we reference:
Fantastic fans
Guess what. You've less than three Christmas shopping months left!
We want to know which kids' books (Christian-made or otherwise) you love.
Email us or send a comment via social media.
We'll use any feedback for a future episode about the best kids' stories.
Stranger than fantastical fiction
Next on Fantastical Truth
We seem to have stumbled into a "Spectober" podcast series. Next we'll finally bring to the podcast an issue of rightful concern to many Christians: should we enjoy fantastical tales that have witches, spell-casting, and other magical elements? If we do enjoy these, what are the limits? We'll delve into Scriptures like Deuteronomy 18, and compare God's actual warnings about the occult to the fictional ideas popular in fantasy stories.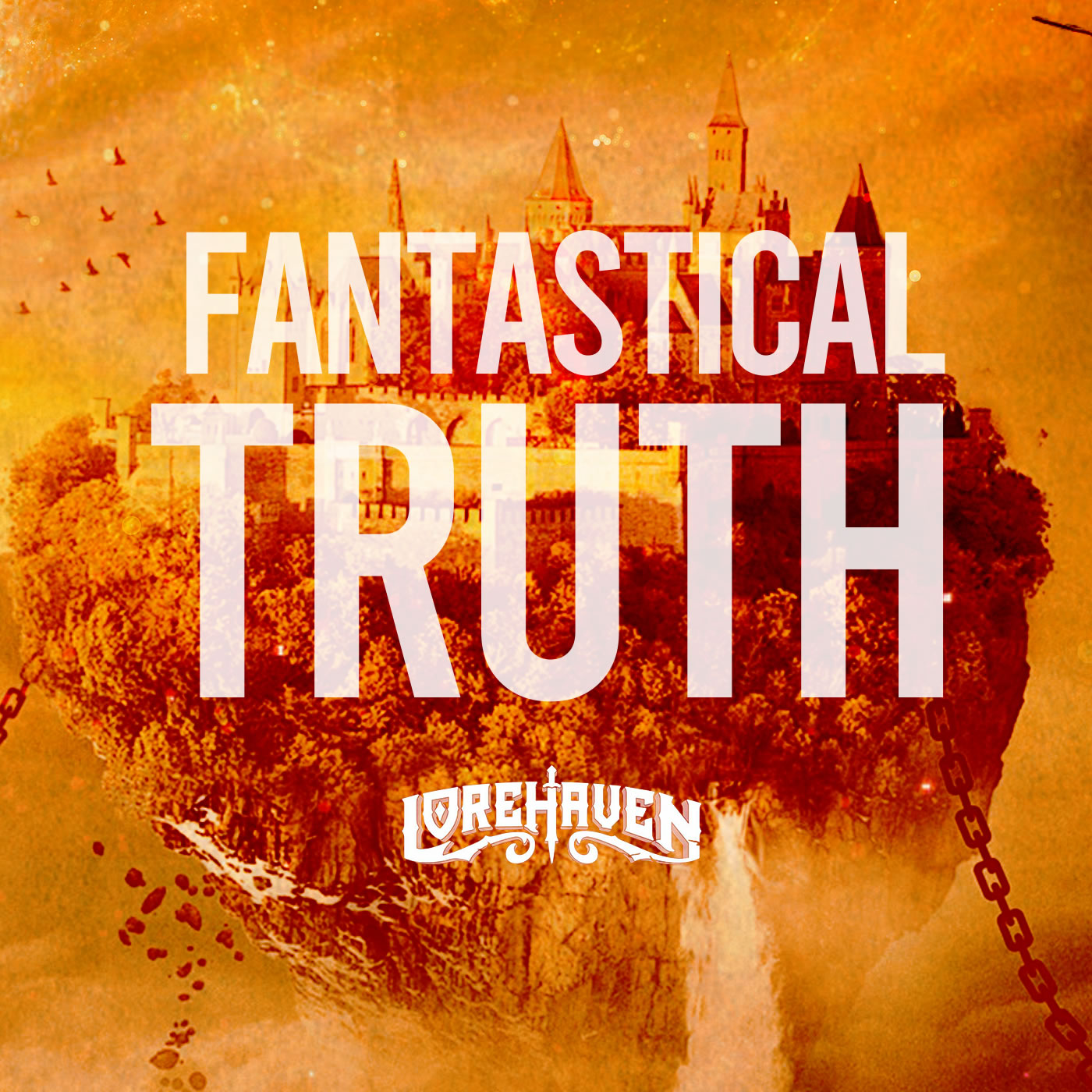 Fantastical Truth
Lorehaven
Explore the best Christian-made fantasy, sci-fi, and beyond, and apply these stories' meanings in the real world Jesus calls us to serve.
Share your thoughts with Fantastical Truth!