Explore the creation and truths of R. J. Anderson's Flight and Flame fantasy trilogy, in which a tiny heroine finds big adventure.
Fantastical Truth
on Dec 15, 2020
·
No comments
Podcast: Play in new window | Download (Duration: 57:03 — 53.6MB) | Embed
What if you were a piskey girl, born without wings, raised underground, and desperate to learn to fly so she can venture in the strange world beyond? That's the start of author R. J. Anderson's series The Flight and Flame Trilogy, whose book 2, Nomad, just released in November. Now, R. J. is our guest on Fantastical Truth.
A famous movie colonel stated, "You can't handle the truth!" But just as often it's even harder to handle getting to the truth itself. In R. J. Anderson's Swift, book 1 of her Flight and Flame trilogy, a miniature young piskey woman named Ivy must handle many difficult situations. Only then can she learn many different truths about her mother, her real allies and enemies, the piskeys themselves and their real history, the outside world and whom she can trust, and herself. Ivy's story feels self-contained, though not every question is answered or conflict resolved. This little novel packs big twists and turns that will keep readers engaged all the way through the end.
A tiny heroine finds big adventure in R. J. Anderson's Nomad, book 2 of the Flight and Flame Trilogy series. It follows Ivy's adventures as she explores the greater world, learns more about her gifts as a child of piskeys and fairies, and makes new friends as well as a powerful enemy. Her efforts to help her piskey clan appear largely thankless, and she becomes embroiled in the convoluted past of her companion Martin. Developments and discoveries abound, though as befitting the middle book of a trilogy, fans will find little resolution so far. Overall, Nomad is a rollicking read with some fascinating conflicts and plot twists that should be very satisfying to those who enjoyed the first book, Swift.
Introducing R. J. Anderson
R. J. (Rebecca Joan) Anderson is a Canadian author of fantasy and science fiction for older children and teens. Her debut novel Knife, which has sold more than 80,000 copies worldwide, was a Canadian Library Association Honour Book and won the Concorde Book Award in the UK, while her young adult thriller Ultraviolet was shortlisted for both the Sunburst Award in Canada and the Nebula Award in the US. Her latest release is the Flight and Flame Trilogy, beginning with the US editions of Swift and Nomad (formerly published only in the UK) and wrapping up with a brand-new third book, Torch (coming February 2021).
We ask questions such as:
1. How did you find biblical truth and fantastical stories?
2. What other stories have you created, and what led you this universe of fairies and piskeys?
3. Tell us about book 3, and then what's next for you?
Fantastic fans
We had plenty of discussion surrounding episode 44, "How Might Santa Claus Serve in Your Christmas Celebration?:
Christian Jaeschke wrote:
My parents didn't believe that he was a danger to my upbringing and imagination, I just never grew up with the belief in Father Christmas. So he never really made an impression on me. I remember being very young and getting in trouble at school for telling my classmates that he wasn't real (no malicious intent, I was a curious child). At 7 years old, I remember being flummoxed by his appearance in Narnia, but I got over that quickly.
Denise Bryce wrote:
The American story of Santa Claus has evolved far beyond the European historical figure (and legend) of St. Nicholas. I distinguish between the American Santa and the historical St. Nicholas.

I see Santa Claus as a competitor to Jesus. Santa is omniscient (knows when you've been sleeping, etc), omnipotent (that's a lot of toys to deliver!), and omnipresent (every home in the sorta-Christian world on the same night!).

December 6th is St. Nicholas Day in the Orthodox and Catholic traditions, and that's a fine day to hang stockings.
Tim Steele wrote:
We made intentional time when our children were toddler / elementary age reading " 'Twas a Night before Christmas," penned by Clement Clarke Moore, coupled with a book explaining the historical Saint Nicholas (4th century AD), in an age-appropriate way which led to some great conversations allowing our children to enjoy the Christmas season and yet also celebrate The Reason for the Season.
Stranger than fantastical fiction
The Jerusalem Post, Dec. 10, 2020
Next on Fantastical Truth
About fifteen years ago, in December 2005, many new fans first entered a wardrobe and passed into C. S. Lewis's land of Narnia, at least as director Andrew Adamson interpreted The Lion, the Witch and the Wardrobe, in that film version produced by Disney and Walden Media. Then in December 2010, ten years ago, Fox and Walden Media released film 3, The Voyage of the Dawn Treader. But fans and casual viewers were less impressed. What made film 1 succeed, and then just five years later, film 3 sunk that Narnia franchise? We will explore these differences with help from an old friend who jaws about Narnia: "Rilian" of NarniaWeb.com and their Talking Beasts podcast.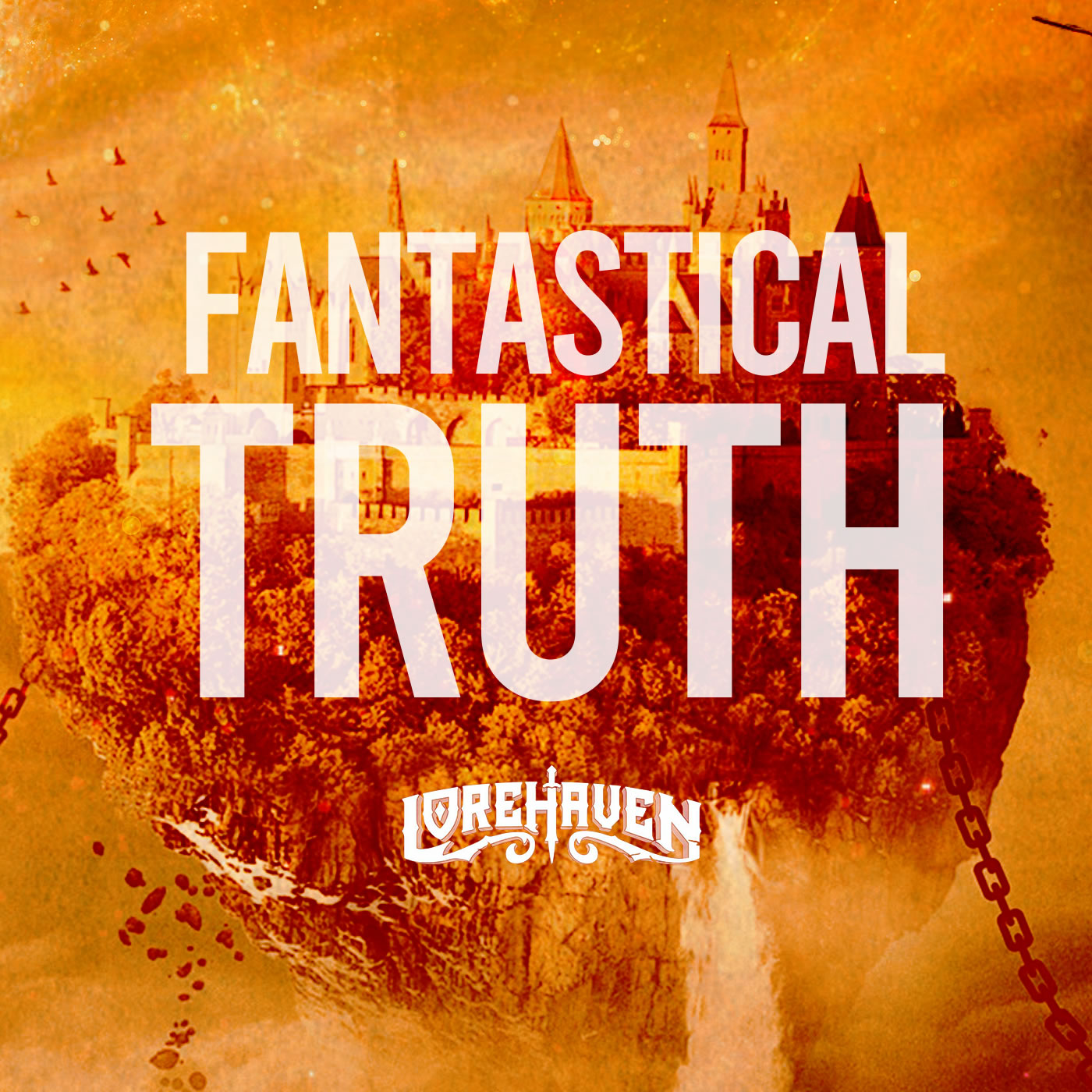 Fantastical Truth
Lorehaven
Explore the best Christian-made fantasy, sci-fi, and beyond, and apply these stories' meanings in the real world Jesus calls us to serve.
Share your thoughts with Fantastical Truth!