Suspense and fantasy novelist James R. Hannibal joins us to explore this true story of dice-rolling, discipleship, death, and rebirth.
Fantastical Truth
on Jul 13, 2021
·
3 comments
Podcast: Play in new window | Download (Duration: 1:03:37 — 59.6MB) | Embed
What if you grew up learning Scripture memory and biblical virtue from a Christian-made tabletop game system? Then you discovered that game had been "cancelled" by an irritated televangelist in the 1980s? That's a decent setup for a contemporary novel. But in fact, it's a true story. Now suspense and fantasy novelist James R. Hannibal, owner of the role-playing game known as DragonRaid, joins us to explore this story of dice-rolling, discipleship, death, and rebirth.
Former stealth pilot James R. Hannibal is no stranger to secrets and adventure. He has been shot at, locked up by surface to air missiles, has hunted insurgents with drones, and was once chased by an armed terrorist down a winding German road. James is the Carol Award–winning author of the Clandestine Service series and a three-time winner of the Silver Falchion Award for Juvenile Fiction for his Section 13 series. He also stewards the discipleship learning system game DragonRaid, soon to be relaunched as LightRaiders.
1. James, how did you discover biblical truth, fantastic faith, and DragonRaid?
How did the game help fans love biblical truth and fantastic imagination.
What's the game like? Origin? Uniqueness? How does it help train disciples?
What other memories do fans have about of the game? What about misconceptions?
2. How was the game "cancelled," at least for a time, starting in the 1980s?
In general terms, speaking as kindly as we can, what happened to the game?
How did this "cancel" campaign fit with the general 1980s "Satanic panic"?
What did you think about that cancelling then, and how do you think now?
3. Today, how are you blessed to help redeem the game and expand its world?
What's happening now with the game.
Updates about the late game founder, Dick Wolfe.
What's next for the redeemed game: renaming, Wolf Soldier, and beyond.
Explore more
Episode sponsors
Seed: Judgment, a science fantasy tale of biblical proportions from Joshua David is available now, exclusively on Amazon.

Seed falls from the heavens and judges humanity. One foretells of the coming calamity, but the words are heeded too late.

Few remain after the war against the cosmic demon. Long confined to one of the few outposts left on Earth, Sal accepts an unauthorized mission to find a survivor lost in the Vegas wastes.

He believes his target is special, imbued with a spirit that might finally turn the tide against the darkness. But to save her from the risen still haunting humanity, he'll have to fight alone and outgunned against enemies that have already conquered the world.

"Joshua David's Seed: Judgment marries The Thing, Resident Evil, and Mad Max to generate a post-apocalyptic tale of frenetic intensity. … There's a beauty to the brutality, a dance in the destruction."
Urban Angel is a story of courage, redemption, and spiritual warfare, set in contemporary London.

One day the church will be made perfect, but for now she bears the scars of war. Alex Masters knows all about that war. For her the journey to faith has been marked by grief and loneliness, but still she chooses to believe.

Daisy is a child of the social media generation, lost in every belief and none. When tragedy strikes, she seeks out her cousin Alex because she knows that Alex understands what it is to face the darkness.

They come together, believer and unbeliever, hunted by an enemy that will do whatever it takes to achieve its goal. Alone, Alex and Daisy would be defenseless, but this is not a struggle against flesh and blood, and not every weapon is visible.

Urban Angel launched in ebook and paperback format on July 1 and is available from all the major ebook platforms and your local bookshop. Urban Angel is the first book in the Masters Series.

Urban Angel is distinctly different [from] standard Christian fiction; it doesn't shy away from the tough issues faced by Christians, it's gutsy, frank, and relevant.

—reviewer
The ultimate cure that could heal any disease? Crazy.

That's exactly what research scientist Marian Creighton has always believed about her father's quest, even if it does stem from a desire to save her sister from the genetic disease that stole their mother from them. But when her father falls into a coma after drinking a vial of holy water believed to contain traces of residue from the Tree of Life, Marian must question all of her assumptions. He's left behind tantalizing clues that suggest he's crossed back in time. Insane. Until Marian tests his theories and finds herself in the Middle Ages during a dangerous peasant uprising.

William Durham, a valiant knight, comes to Marian's rescue and offers her protection . . . as his wife. The longer Marian stays in the past, the more she cares about William. Can she ever find her father and make it back to the present to heal her sister? And when the time comes to leave, will she want to?

"Brimming with wonder, Come Back to Me will keep you riveted until the last page, captivated by the possibilities."

—Melanie Dobson, award-winning author
Next on Fantastical Truth
This week, we're both heading to Realm Makers, live from St. Louis (and also online!). This is the premier Christian-led conference for faith-based creators of fantasy, science fiction, and beyond. I'll captain the Lorehaven booth and talk about our mission. Zack will basically run the audio-visual for streaming classes. Please pray for this event and for the gospel faithfulness and Christ-exalting creativity of every Christian storyteller attending there. Meanwhile, we'll share more about this event either next week, or as soon as we return!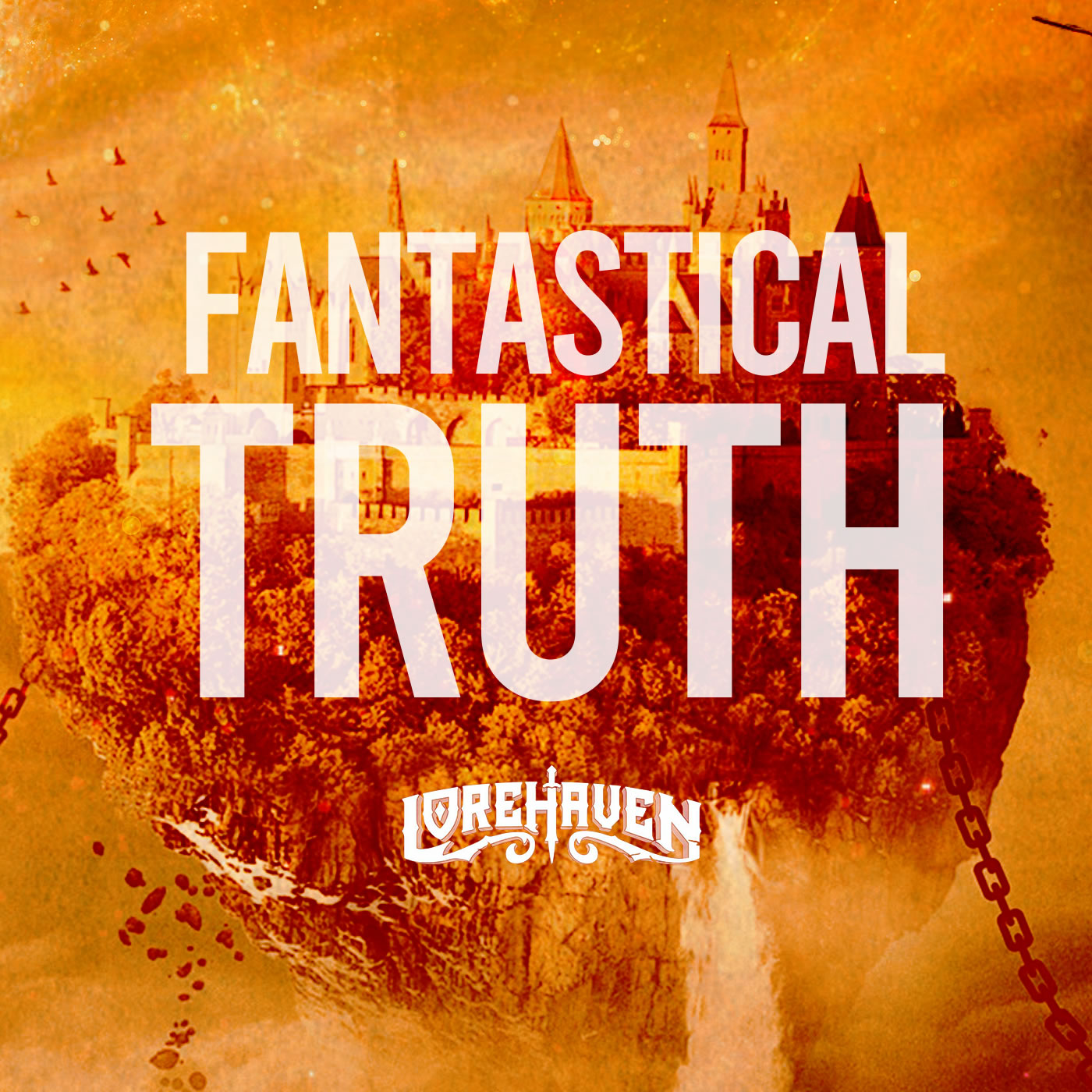 Fantastical Truth
Lorehaven
Explore the best Christian-made fantasy, sci-fi, and beyond, and apply these stories' meanings in the real world Jesus calls us to serve.
Share your thoughts with Fantastical Truth!