That Pale Host ushers us into familiar haunted spaces: personal conflict, trauma versus responsibility, and mental health for Christ's people.
Fantastical Truth
on Oct 5, 2021
·
5 comments
Podcast: Play in new window | Download (Duration: 1:13:42 — 69.5MB) | Embed
Charlotte Madsen has issues, all the issues, all at once, and getting worse. They include but aren't limited to: infertility, anxiety, medical trauma, postpartum depression, judgmental friends, a beautiful yet sinful toddler, and—just in time for this spooky season—a ghost that creeps into her already haunted life. We explore the new psychological thriller That Pale Host, unleashing today from novelist and Lorehaven writer L. G. McCary from Monster Ivy. What if your nightmares came to life and haunted your day?
Introducing L. G. McCary
L. G. McCary is an old-school Whovian and a lifelong Trekkie. She has a bachelor's in psychology which means she knows enough to mess with readers' heads but not enough to diagnose their problems. She is the wife of an Army chaplain and the homeschooling mom of four rambunctious kids. She writes supernatural and dark science fiction on topics as diverse as artificial intelligence, ghosts, sentient snowmen, and space hotels. Her first novel, That Pale Host, released October 2021 from Monster Ivy Publishing. Her short story, "Rendering," appears in Havok's Rebirth anthology.
Charlotte brings her baby girl home from the hospital to the usual sleep deprivation and worries of a new mom, but something else has changed. Nightmares and moving shadows fill her with dread, and something or someone seems to be watching her.

As her daughter grows, so does Charlotte's fear. Whoever is watching has a message and will do anything to make her understand.

Even tear her family, her faith, and her self apart.
Top three questions
How did you discover biblical truth and fantastic stories?
What images, spectral or otherwise, led you to create That Pale Host?
What's next on your journey, with children and/or the chillingly numinous?
Com station
Clean doesn't have to mean no violence or hard aspects of life. It should be no gratuitous use of sensuality , or positive messages about wrong choices. If you think it takes foul language to be real, real what? I'm tired if all media putting a pro LGBT spin on everything. Adding those types of characters to stories that were never there before. We can acknowledge sine , just not glorify it.
Johanna also shared this about episode 81:
I agree – it's all about the message and the impression the story leaves with the reader. Fact is, we don't live in a "clean" world so using that as a setting is a fantasy in itself.
Philip Wallace reminds us that:
Louis L'Amour is a great example of a writer that spoke about immoral things with few words. He rarely used swear words yet the majority of the situations his characters experienced were in a world around violent men who drank hard whiskey, murdered, raped committed violence. The author might let the reader know a character swore a lot but not write the swear words, or the scene of a massacre without pulp fiction details, just enough to convey a message. The same with sex. For example in Jubal Sackett, the main character, gets married. the author wrote (I'm paraphrasing) husband and wife lay together to consummate the wedding. As readers we get it. I don't know that Louis L'Amour was born-again yet he kept it clean and on message.1
Next on Fantastical Truth
Some years back on Twitter, a novelist shared a strange boast. "Sometimes I lose sight of why I want this whole Being an Author thing," she said. "It's easy to get overwhelmed … and forget the whole point of it all. Which is, of course, to wreck you, the reader." Fascinating. Do we really want books to wreck us? Don't wrecks injure people? Novelist and Lorehaven writer Marian Jacobs takes a very controversial position against steering story vehicles directly into our souls. She insists we should find stories that don't hurt us, but help us heal.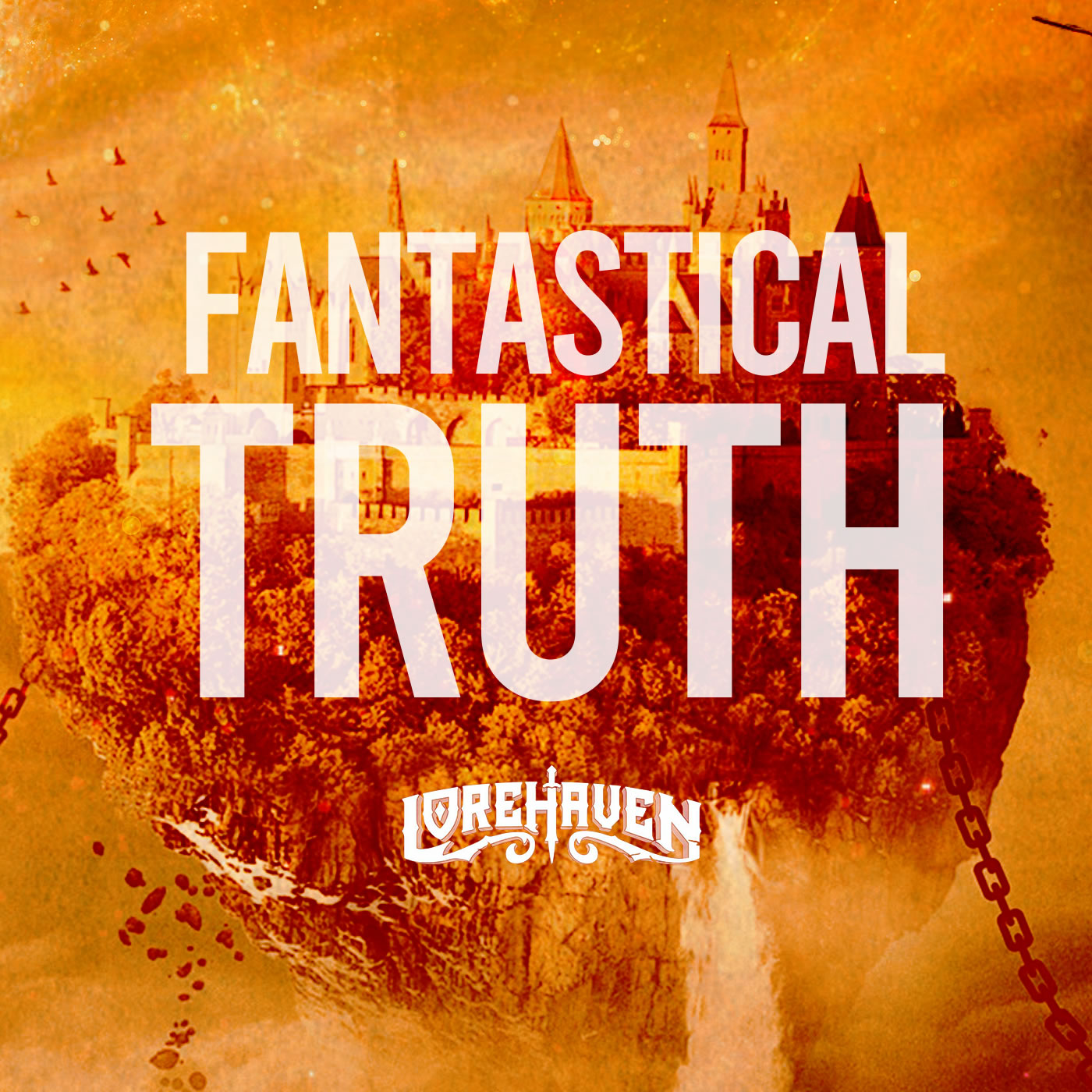 Fantastical Truth
Lorehaven
Explore the best Christian-made fantasy, sci-fi, and beyond, and apply these stories' meanings in the real world Jesus calls us to serve.
Share your thoughts with Fantastical Truth!