Gillian Bronte Adams rides to meet Fantastical Truth, exploring her Fireborn Epic's fantasy world with its elemental horses and fantastic themes.
Fantastical Truth
on Dec 14, 2021
·
1 comment
Podcast: Play in new window | Download (Duration: 58:59 — 55.3MB) | Embed
What if horses could breathe fire? What if other horses could swim in the ocean, or vanish into the shadows, or rain lightning from the sky? Or, if you're human, what if you were a king's daughter in a Rohan-like kingdom, exiled from the palace to guard the borders—and then your land was invaded? Naturally, author Gillian Bronte Adams can answer these questions, in her new novel from Enclave Publishing, Of Fire and Ash. Gillian joins us to explore this fantasy world with its elemental horses and elemental fantastical themes.
Episode sponsors
Gillian Bronte Adams rides out of the sunrise
Gillian Bronte Adams is the horse-riding, word-smithing, wander-loving epic fantasy author of The Songkeeper Chronicles and Of Fire and Ash, book one of The Fireborn Epic. Rarely found without coffee in hand, she is also rumored to pack books before clothes when she hits the road. Now, she writes stories that ring with the echoes of eternity, following outcast characters down broken roads through epic battles and onward to adventure.
She rides a fireborn, a steed of fire and ash, trained for destruction.

Ceridwen tal Desmond dreams of ruling like her father over the nation of Soldonia, where warriors ride to battle on magical steeds—soaring on storm winds, vanishing in shadow, quaking the earth, and summoning the sea. After a tragic accident claims her twin brother, she is exiled and sworn to atonement by spending her life—or death—for her people.

But when invaders spill onto Soldonia's shores and traitors seize upon the chaos to murder her father, Ceridwen claims the crown to keep the nation from splintering. Combatting overwhelming odds and looming civil war, she begins to wonder if the greatest threat to the kingdom may, in fact, be her.

With fire before her and ash in her wake, how can she hope to unite instead of destroy?

Book 1 of The Fireborn Epic series.
1. How did you discover biblical faith and fantastical stories?
2. How did you ride into the Fireborn Epic's fantastical world?
3. What's next for the Fireborn Epic and your creative future?
Com station
Augustine suggests the Church in all ages should take good and useful things from pagans and use them for God's purposes. The Christian need not have copyrights to quote from pagan poets, nor patents to use technology for missional ends. Using wealth, cultural commodities, or intellectual properties, the Church should mine the field of culture for their riches, redeeming them for good ends whenever possible.

Indeed, those Egyptians must have felt infuriated to watch their Israelite neighbors tromp off into the wilderness with the family's silverware and sphinx bust. But even worse—they may have realized the Israelites would use these very riches to undermine the pagan gods.

Likewise, the Christian church should continue to "wage war," using "books, cartoons, nature documentaries" or whatever cultural commodities are at our disposal. Drinking the tears of our oppressors is a fitting toast to their plunder.
People took exception to Mike's "taste those sweet oppressor tears" line.
This may resemble a sin. But appearance of evil does not always = actual evil.
Mike is talking about actual oppressors of Christians (who may be pagans).
If you picture "oppressors" as only bad Christians, that's an unfair imagination-swap.
Next on Fantastical Truth
"I amar prestar sen … han mathon ne nen … han mathon ne chae …" Well, it's some form of Elvish. In the Common Tongue, it reads, "The Lord of the Rings: The Fellowship of the Ring film released twenty years ago this month. So don't you now feel old? Older even than a Dúnedain ranger?" This film truly changed our world forever. Now we shall host a good Narnian prince, Rilian himself, returning from last Christmas to explore how Christians loved exploring Peter Jackson's one film trilogy to rule them all, from 2001 until today.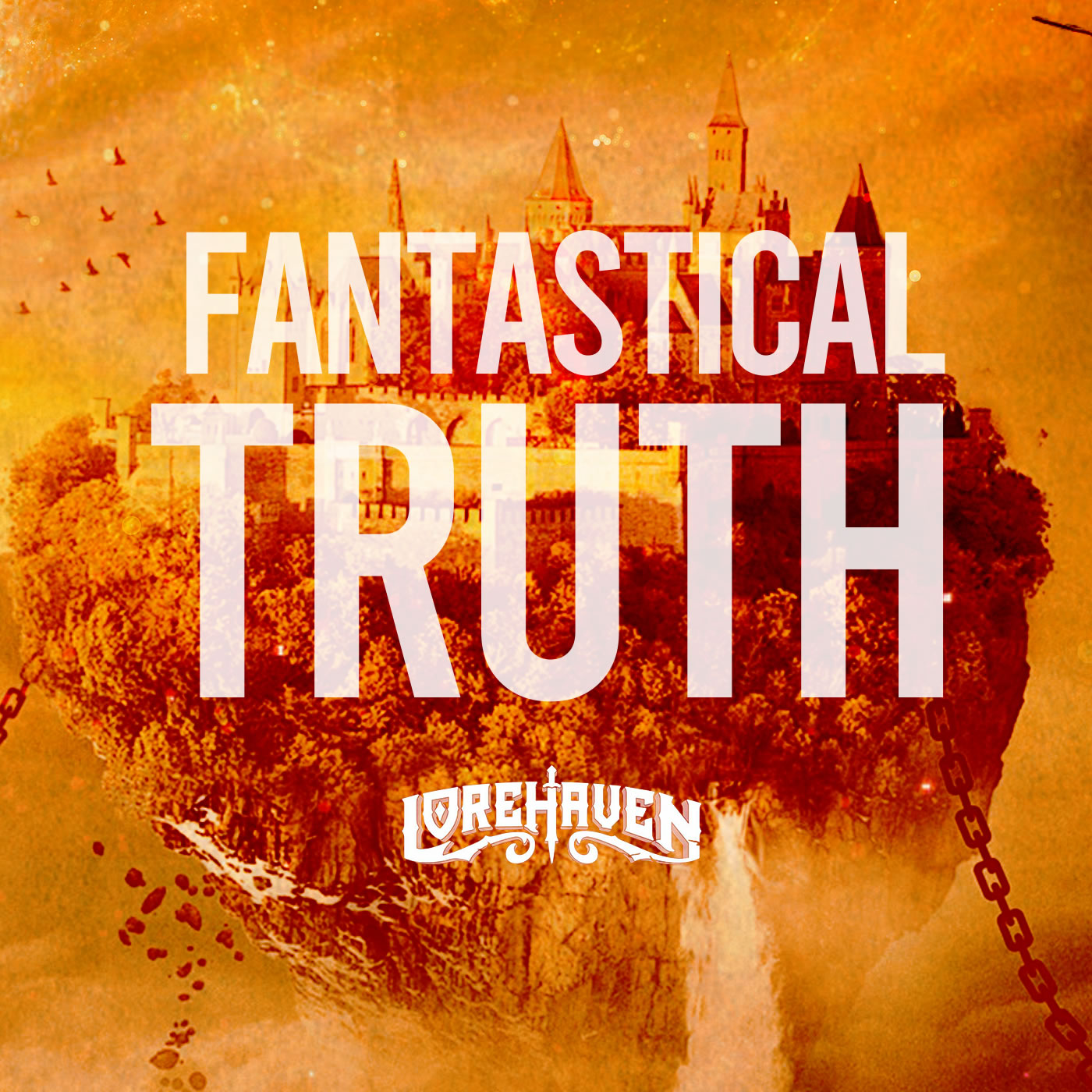 Fantastical Truth
Lorehaven
Explore the best Christian-made fantasy, sci-fi, and beyond, and apply these stories' meanings in the real world Jesus calls us to serve.
Share your thoughts with Fantastical Truth!