Podcast: Play in new window | Download (Duration: 44:26 — 42.0MB) | Embed
Before our new season of Christmas Magic, let's finish off our Dystopian Doom series with a whole other wicked government for you to rise up against. In a world ruled by twelve alliances, one young man has a chance to compete in The Chase for a chance to pass exactly one law. But how can a newly freed people live under grace? Bradley Caffee, author of The Chase Runner series, dashes into the studio and leads the resistance.
articles • news • library • reviews • podcast • gifts • guild
Episode sponsors
Explore the complete Podcast Sponsors page.
Introducing author Bradley Caffee
Bradley Caffee created the Chase Runner series (The Chase, The Choice, and The Change). He trained for vocational ministry through the Moody Bible Institute and Dallas Theological Seminary before spending 12 years in the pastorate. In the pulpit he learned his love of story-telling. In April 2013, he began the work of transforming an idea into his first novel, The Chase. He now lives in North Carolina with his wife and children.
Readers who catch a second wind will find a gripping adventure and reason to anticipate the next match.
1. What ideas and images formed your story-world?
2. How do Christians see dystopian stories differently?
3. What's next for your fantastical creative journey?
Meanwhile at Lorehaven
Next on Fantastical Truth
It's the holiday season! And "whoop-de-do, and hickory-dock. Don't forget to hang up your sock." This is just the best Christmas song ever, and you can fight Stephen on that—except he'll throw the match because he was being sarcastic. Without a doubt this is the worst-written Christmas song he's ever heard of. But you have heard of it. And many others. When should you start listening to Christmas music? What are the best songs? Should we Christians fight, even politely, over "secular" versus "sacred" Christmas songs? Hum along with us while we begin a new podcast season: Christmas Magic.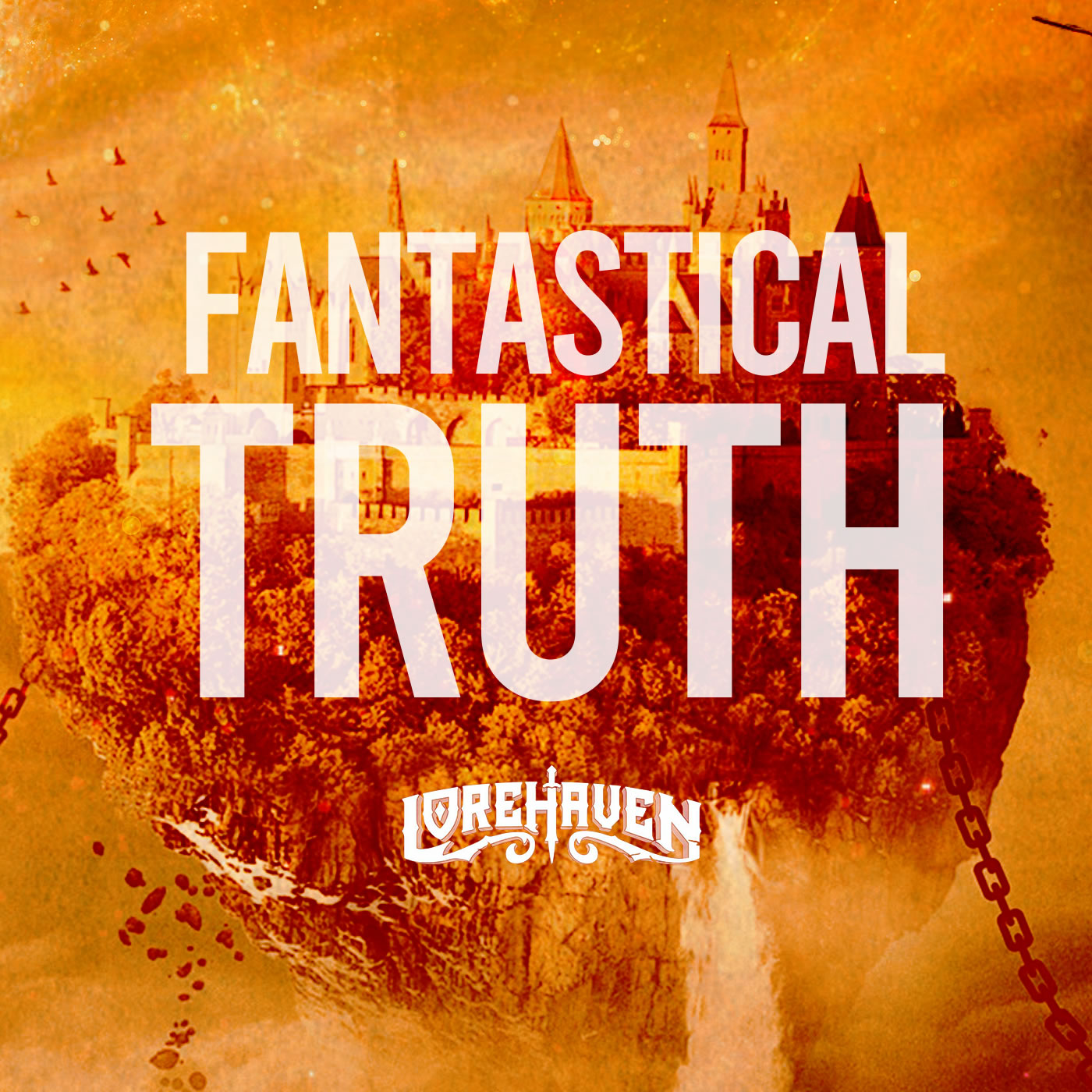 Fantastical Truth
Lorehaven
Explore the best Christian-made fantasy, sci-fi, and beyond, and apply these stories' meanings in the real world Jesus calls us to serve.
Share your thoughts with Fantastical Truth!