"Rilian" of NarniaWeb returns to share frustration and appreciation for Peter Jackson's The Hobbit series, whose first film debuted ten years ago.
Fantastical Truth
on Dec 13, 2022
· Series: Christmas Magic
·
No comments
Podcast: Play in new window | Download (Duration: 1:26:07 — 80.2MB) | Embed
Some months ago, a certain other Lord of the Rings-ish TV show prompted some fans to say, "Now we're really going to appreciate The Hobbit film trilogy!" But after that certain other show, we saw little appreciation. Mostly the fans wanted to criticize that certain other show. Some of us never stopped appreciating The Hobbit films. That's why we feel so alone in a company of Dwarves who really seem to hate that series. Today our special guest returns for some friendly sparring about the trilogy, whose first film, The Hobbit: An Unexpected Journey, released ten years ago this week!
articles • news • library • reviews • podcast • gifts • guild
Episode sponsors
Explore the complete Podcast Sponsors page.
1. How did we track The Hobbit films' development?
2. What did we think about An Unexpected Journey?
3. Do fans really hate The Hobbit parts 2 and 3?
Com station
In the Guild, Mr. Roboto clarified his position on one classic tune:
My list, mentioned in the podcast, was for Christmas music written by Jewish people. I'd like to make it very clear that I do not endorse "Santa Baby" or approve of any version of the song.

Similarly, "Jeremiah Was a Bullfrog" was the unfortunate choice of an Episcopal bishop for his investiture. He was easily persuaded that he could be "relevant" to the "coffee- house Christian set" by having a folk guitarist play "Stille Nacht" and sing it in German.
Fantasy author Catherine Jones Payne said:
Santa Baby is the worst and it's not close.
Andy Sheehan observed:
Last Christmas by Wham! is a violation of the Geneva Convention.
Sarah Daniels said:
Worst? And so This is Christmas by John Lennon. One of the most depressing songs ever. Best? Tough call, but I'd have to say for me it's a split between The Christmas Song by Nat King Cole and Christmas Time is Here from The Charlie Brown Christmas special. I myself like to wait until Thanksgiving to play Christmas music…otherwise I get burnt out on it.
Karl D. Swenson added:
Easy one: Santa Claus is coming to town by Bruce Springsteen makes me cringe every time. . . .

"HEY MAN! YOU GUYS ALL-YOU GUYS ALL BEEN GOOD THIS YEAR?"

*CROWD RESPONSE*

"AAAW THATS NOT MANY NOT MANY…"
Lorehaven mission log
Next on Fantastical Truth
We're preparing for the end of our 2022 podcast season. Between this year and the next, Zack and Stephen will enjoy a two-week break. First, however, we should open one last present. What's inside? With all due respect for amazing toys, we'd like to talk about useful gifts we received but still remember years later. In the words of C. S. Lewis's Father Christmas, which "tools, not toys" at Christmas helped you grow as a person?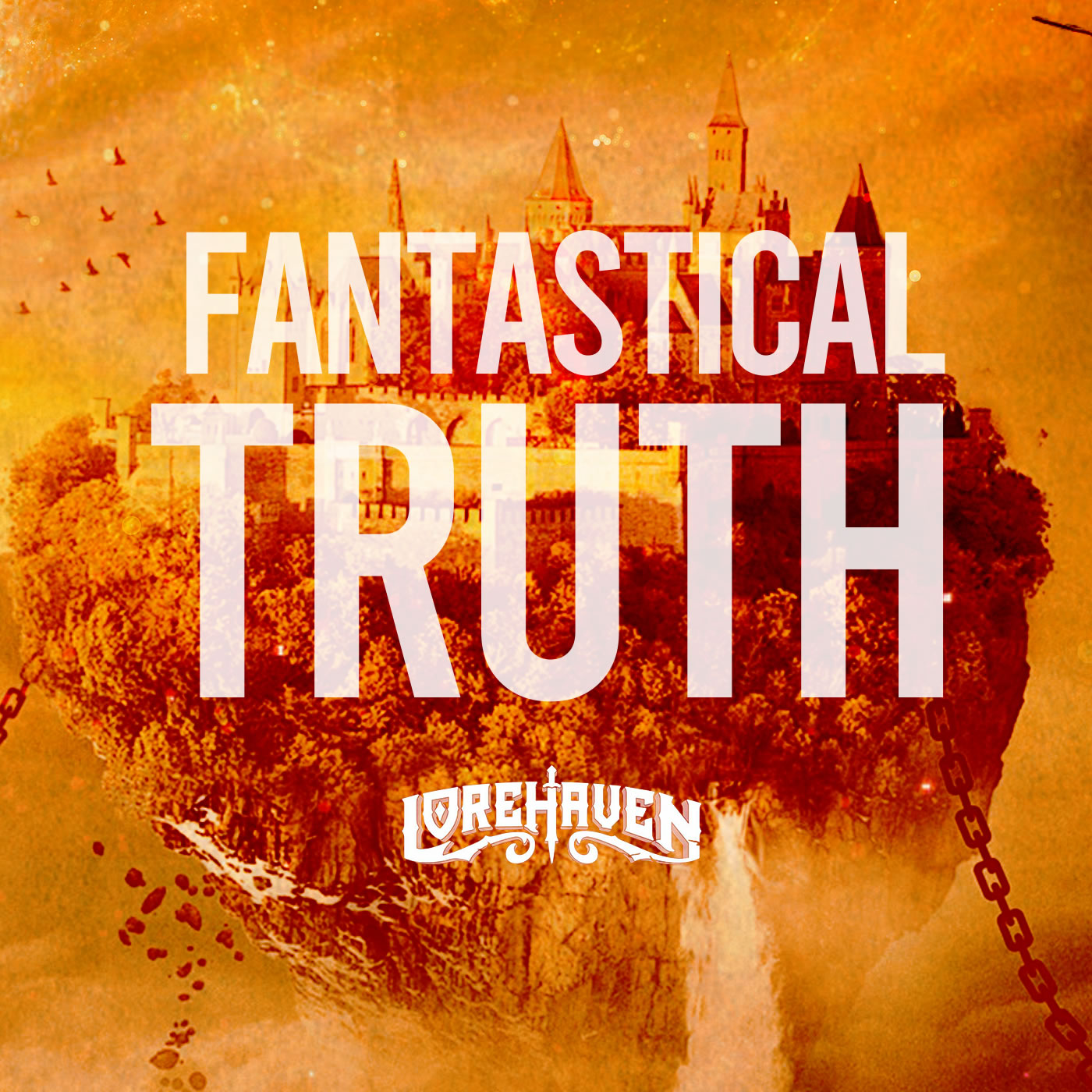 Fantastical Truth
Lorehaven
Explore the best Christian-made fantasy, sci-fi, and beyond, and apply these stories' meanings in the real world Jesus calls us to serve.
Share your thoughts with Fantastical Truth!