Stephen and Zack reminisce about their favorite Christmas gifts of "tools, not toys" that helped them seek their fantastical missions.
Fantastical Truth
on Dec 20, 2022
·
No comments
Podcast: Play in new window | Download (Duration: 51:51 — 48.8MB) | Embed
We're preparing for the end of our 2022 podcast season. Between this year and the next, Zack and Stephen will enjoy a two-week break. First, however, we should open one last podcast present. With all due respect for amazing toys, we'd like to talk about useful gifts we received but still remember years later. In the words of C. S. Lewis's Father Christmas, which "tools, not toys" at Christmas helped you grow as a person?
Support the Schlegel family
articles • news • library • reviews • podcast • gifts • guild
Episode sponsors
Explore the complete Podcast Sponsors page.
Intro: Here's what we mean by 'tools, not toys'
In The Lion, the Witch and the Wardrobe, the great Aslan's power has finally begun to thaw the land of Narnia. Father Christmas is finally able to enter and perform his delightful duties. He serves Aslan, Narnia's king. (In fact, if Aslan is a reflection of Christ, then Father Christmas is a reflection of Aslan.)

Father Christmas is no mere Santa-cosplayer. . . . He cares not for materialism or gifts-by-obligation or excessive indulgence in any good thing. Instead, he joyously provides for the children's and the Beaver couple's immediate needs. He even gifts them a small feast, hearkening to future celebration of victory.

Best of all, Father Christmas grants each child a gift that is wonderful, yet also suited to each child's abilities and real-world callings. When he describes Peter's sword, he seriously reminds him, "These are tools, not toys. … Bear them well."

Each gift comes with "conditions" on its use, especially given the Pevensies' royal duties and the forthcoming battle.

Yet this is not deathly seriousness. Father Christmas gives serious, joyful life. To borrow Lewis's later thought in The Last Battle, Father Christmas models "a kind of happiness and wonder that makes you serious," which is "too good to waste on jokes."

—from C. S. Lewis Despised 'Exmas' Cards and Cosplays, But Loved Serious Celebration
1. What great Christmas toys do we remember?
2. Why might kids at Christmas feel awkward getting older?
3. Which Christmas gift tools helped us to mature?
Mission update
Subscribe free at Lorehaven.com and join the Lorehaven Guild.
We're remodeling for 2023, adding new rooms to the Guild castle.
Also starting in January, we return to Narnia in Lewis's Prince Caspian.
Check the website for more info about that upcoming book quest.
Please pray for Lorehaven as we plan new content for a new year!
Next on Fantastical Truth
It's a clip show! Well, sort of. Those would actually be even more challenging for us to make. Instead, we'll look back on the biggest stories we've followed about fantastical stories in the year 2022, including any updates from any previous guests and authors whom we could grab during the break.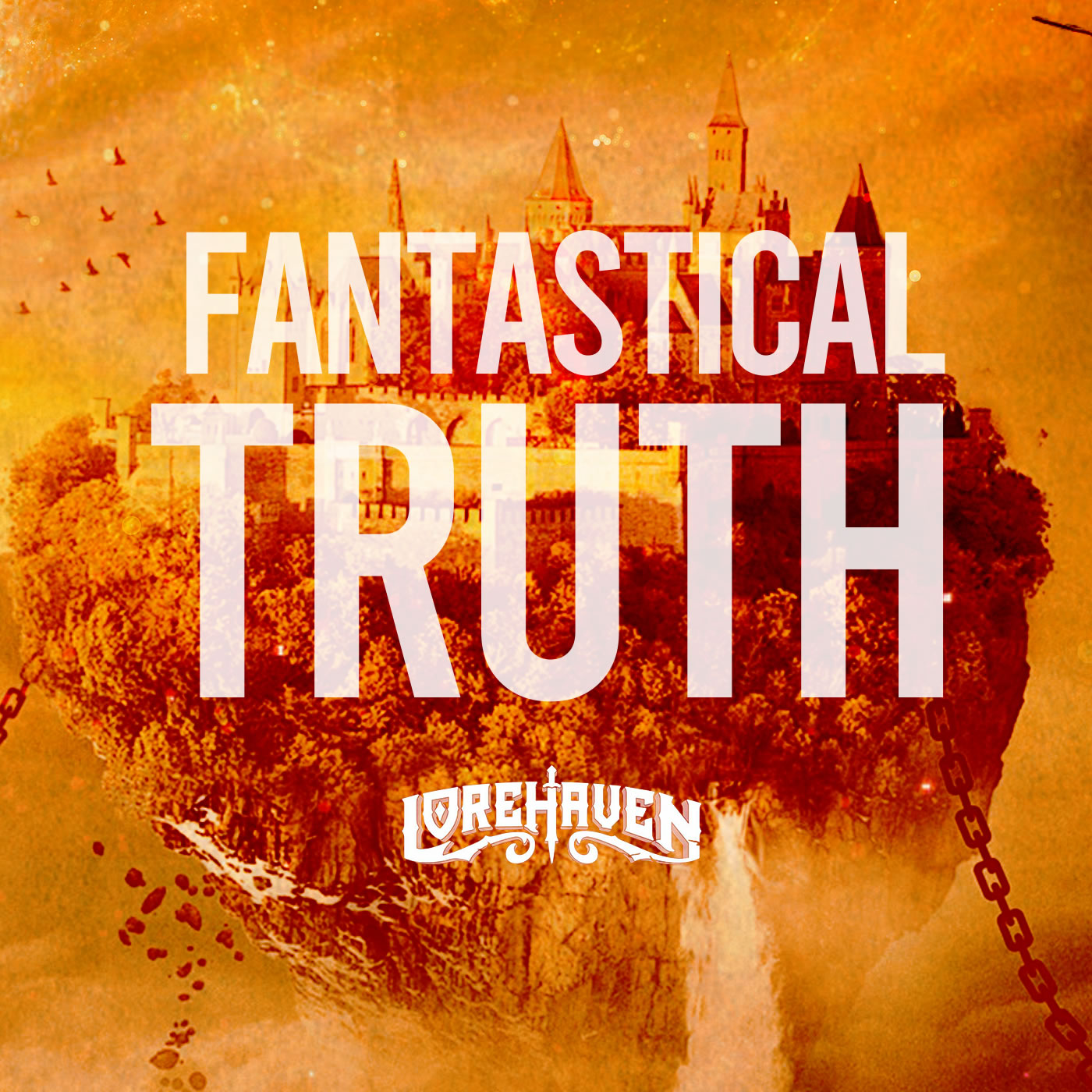 Fantastical Truth
Lorehaven
Explore the best Christian-made fantasy, sci-fi, and beyond, and apply these stories' meanings in the real world Jesus calls us to serve.
Share your thoughts with Fantastical Truth!