At Realm Makers, we shared story joys with executive director Scott Minor, The Seventh Sun author Lani Forbes, and other fantastic creators.
Fantastical Truth
on Jul 22, 2021
·
1 comment
Podcast: Play in new window | Download (Duration: 1:11:40 — 66.9MB) | Embed
We're back from the Realm Makers conference in July 2021! Over 400 people arrived in St. Louis or watched the streaming video at this premier Christian-led conference for faith-based creators of fantasy, science fiction, and beyond. What keeps Christian fans and authors assembling at this annual event?
Fanside chats at the Lorehaven booth
1. Realm Makers executive director Scott Minor
2. Realm Makers attender David Umstattd
3. Fantastic and prolific author H. L. Burke
5. Lightraiders game designer James R. Brown
Com station
I was a 12 year old Lightraider for the OLMN in 1985 and later purchased the boxed set. I did try to get some of my friends in high school but it never really took off. I spent hours creating characters and reading the handbooks of dark and light characters. I lost the game, I thought forever, in the 90s. It got thrown out because my wife thought it evil. Imagine my excitement to hear it is reborn!

On a side note, you might remember I book in the '80s called Playing with Fire. It was a warning to Christians of the evils of playing fantasy RPGs.
Episode sponsors
Seed: Judgment, a science fantasy tale of biblical proportions from Joshua David is available now, exclusively on Amazon.

Seed falls from the heavens and judges humanity. One foretells of the coming calamity, but the words are heeded too late.

Few remain after the war against the cosmic demon. Long confined to one of the few outposts left on Earth, Sal accepts an unauthorized mission to find a survivor lost in the Vegas wastes.

He believes his target is special, imbued with a spirit that might finally turn the tide against the darkness. But to save her from the risen still haunting humanity, he'll have to fight alone and outgunned against enemies that have already conquered the world.

"Joshua David's Seed: Judgment marries The Thing, Resident Evil, and Mad Max to generate a post-apocalyptic tale of frenetic intensity. … There's a beauty to the brutality, a dance in the destruction."
Urban Angel is a story of courage, redemption, and spiritual warfare, set in contemporary London.

One day the church will be made perfect, but for now she bears the scars of war. Alex Masters knows all about that war. For her the journey to faith has been marked by grief and loneliness, but still she chooses to believe.

Daisy is a child of the social media generation, lost in every belief and none. When tragedy strikes, she seeks out her cousin Alex because she knows that Alex understands what it is to face the darkness.

They come together, believer and unbeliever, hunted by an enemy that will do whatever it takes to achieve its goal. Alone, Alex and Daisy would be defenseless, but this is not a struggle against flesh and blood, and not every weapon is visible.

Urban Angel launched in ebook and paperback format on July 1 and is available from all the major ebook platforms and your local bookshop. Urban Angel is the first book in the Masters Series.

Urban Angel is distinctly different [from] standard Christian fiction; it doesn't shy away from the tough issues faced by Christians, it's gutsy, frank, and relevant.

—reviewer
The ultimate cure that could heal any disease? Crazy.

That's exactly what research scientist Marian Creighton has always believed about her father's quest, even if it does stem from a desire to save her sister from the genetic disease that stole their mother from them. But when her father falls into a coma after drinking a vial of holy water believed to contain traces of residue from the Tree of Life, Marian must question all of her assumptions. He's left behind tantalizing clues that suggest he's crossed back in time. Insane. Until Marian tests his theories and finds herself in the Middle Ages during a dangerous peasant uprising.

William Durham, a valiant knight, comes to Marian's rescue and offers her protection . . . as his wife. The longer Marian stays in the past, the more she cares about William. Can she ever find her father and make it back to the present to heal her sister? And when the time comes to leave, will she want to?

"Brimming with wonder, Come Back to Me will keep you riveted until the last page, captivated by the possibilities."

—Melanie Dobson, award-winning author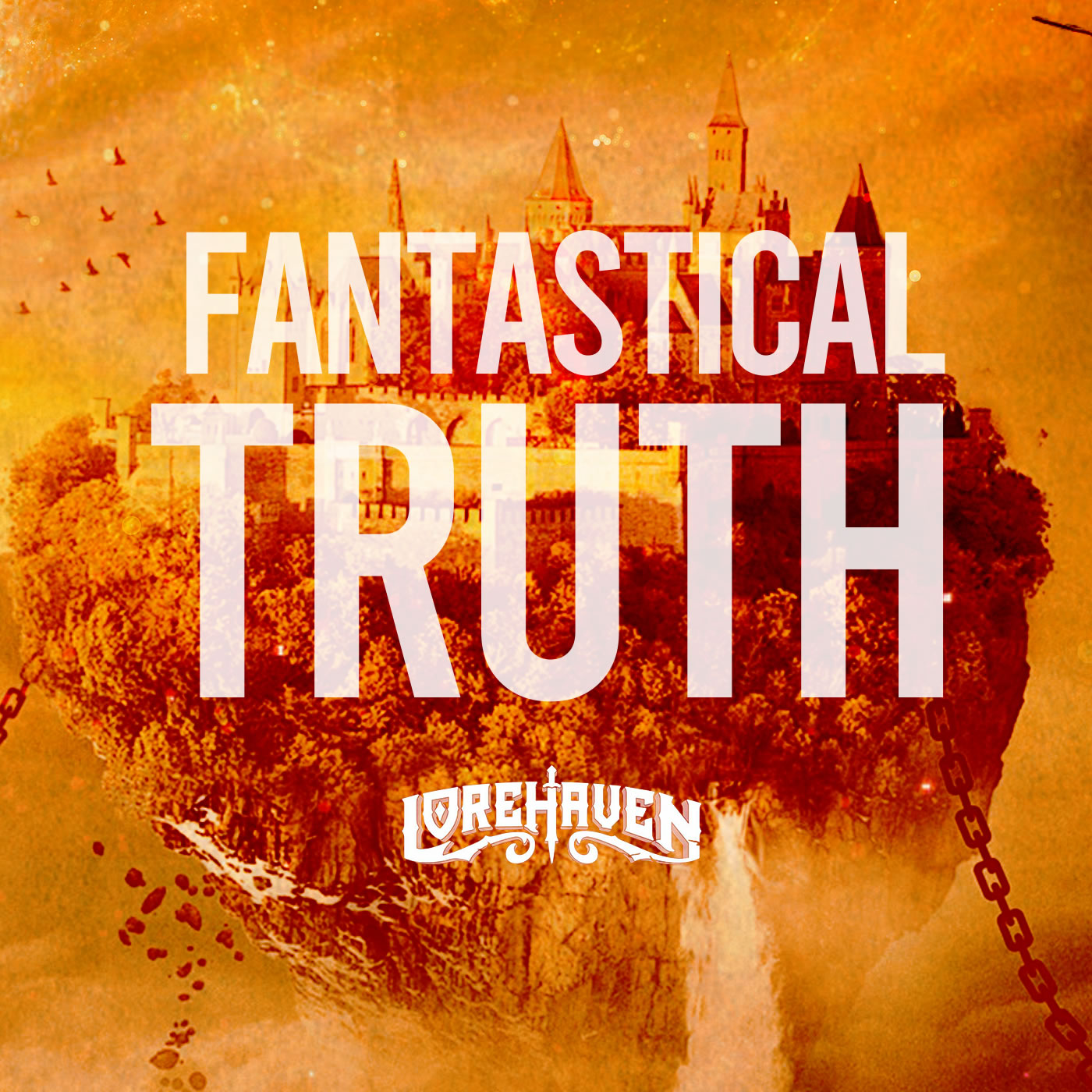 Fantastical Truth
Lorehaven
Explore the best Christian-made fantasy, sci-fi, and beyond, and apply these stories' meanings in the real world Jesus calls us to serve.
Share your thoughts with Fantastical Truth!