This new version of Bunyan's classic shares comic relief for serious purpose, complete with robots, space marines, and talking platypuses.
Fantastical Truth
on Feb 28, 2023
·
No comments
Podcast: Play in new window | Download (Duration: 1:18:54 — 73.6MB) | Embed
What if you were stuck in a burdensome power armor and had to flee from the wrath to come? If this sounds familiar, it's because you know the classic story of Pilgrim's Progress. But this version has giant mechs. Plus robots, space marines, and talking platypuses. John Bunyan didn't write those parts, but author David Umstattd did. Today he stomps into the studio to share his narrative podcast and forthcoming novel The Pilgrim's Progress Reloaded.
articles • news • library • reviews • podcast • gifts • guild
Episode sponsors
Introducing guest David Umstattd
David Umstattd was called to be a writer in 2006. He graduated from Baylor University in 2013 and is the author of Pilgrim's Progress: Reloaded. He lives in North Austin where his family has lived for seven generations.
Concession stand
We make niche references to things like first-person shooter games, anime.
You may find yourself and your evangelical culture lightly roasted.
But the whole point of allegory is to explore ideas, not people.
1. What are the pitfalls of vague theology?
2. How does allegory work?
3. How does satire help us sharpen our minds?
Lorehaven mission update
Com station
Next on Fantastical Truth
Next month, we plan to explore some perilous territory, starting with one challenge afflicting many Christian fantastical fans. From legalism to worse attacks on God's image in us, many Christians have suffered what can only be described as church trauma. How can we show Christ's love to churches that have hurt us while, more importantly, healing from these attacks that may come from relatives, the church back home, or other bullies who might slander us because of our faith or even because of the fantastical stories we enjoy? Today we begin our new four-part serious series: Fantastical Foes.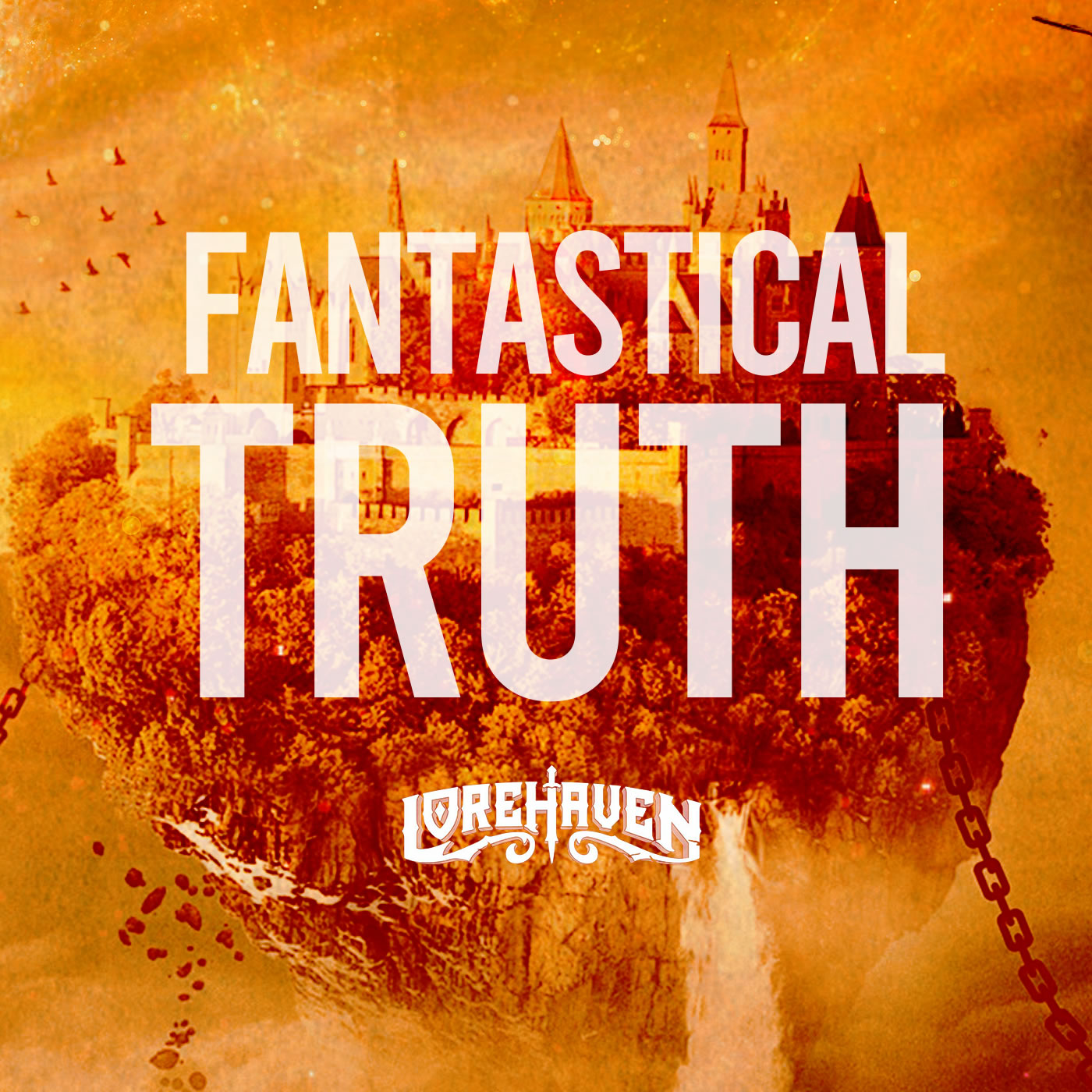 Fantastical Truth
Lorehaven
Explore the best Christian-made fantasy, sci-fi, and beyond, and apply these stories' meanings in the real world Jesus calls us to serve.
Share your thoughts with Fantastical Truth!