Podcast: Play in new window | Download (Duration: 1:40:12 — 93.1MB) | Embed
Aliens! Now that we have your attention, here's a plot twist: the aliens just want to show their love. But they're also nationalistic, because they're only sending America all their cute little balloons for Valentine's Day, yet they're too early, and don't match the pink and red decor. This is no fantasy: fighter pilots have been shooting down floating objects, over Alaska, Montana, and Lake Huron. So it's time to beam back aboard our Armies of the Aliens craft series. A special guest joins us on today's Fantastical Truth to explore what all these rumors might expose about human nature and gospel solutions.
articles • news • library • reviews • podcast • gifts • guild
Episode sponsors
Concession stand
Reintroducing author James R. Hannibal
Former stealth pilot James R. Hannibal is no stranger to secrets and adventure. He has been shot at, locked up by surface to air missiles, has hunted insurgents with drones, and was once chased by an armed terrorist down a winding German road. James is the Carol Award–winning author of the Clandestine Service series and a three-time winner of the Silver Falchion Award for Juvenile Fiction for his Section 13 series. He also stewards the discipleship learning adventure game LightRaiders (previously called DragonRaid). His newest novel, Bear Knight, released Feb. 14, 2023 as book 2 in the Lightraider Academy series.
1. Some say the government uses UFO stories to distract us from scandals
2. Others say the Chinese spy balloon distracts us from truly anomalous UFOs
3. We say that UFO stories reveal our longing for a better, more fantastical world
Quotes and notes
Lorehaven mission update
Com station
Brian Stansell replied to our episode about The Chosen

With "types" and "shadows", these things that give similar shapes and forms, are not the "thing" itself that casts the shadow. As long as the series points back to the Truth, this should not be so harshly judged because it is not the "thing" itself. …

For "The Chosen" series, we must admit that even though, it may have fictional elements, it is at least an attempt to look through the glass back towards the object that IS worth taking a closer look at.
Thank you, Marian, for a well-thought out and much-needed article. The imagination is a powerful gift (therefore a target for the enemy of all that is good and true) and is engaged in sexual matters as well as the arts. I too am really concerned about Christians normalizing lust in the arts. Romance elements can fuel addiction for women, offering narratives that portray unrealistic depictions of men, just as men can be addicted to images of unrealistic depictions of women. Our sexuality and the arts need to be subjected to God, for our protection and to fully reflect his goodness. Please keep speaking out.
Next on Fantastical Truth
What if you were stuck in a burdensome mech suit and had to flee from the wrath to come? If this sounds familiar, it's because you know the classic story of Pilgrim's Progress. But this version has a mech suit. Plus robots, space marines, and talking platypuses. John Bunyan didn't write those parts, but author David Umstattd did. Next week he'll stomp into the studio to share his narrative podcast and novel Pilgrim's Progress Reloaded.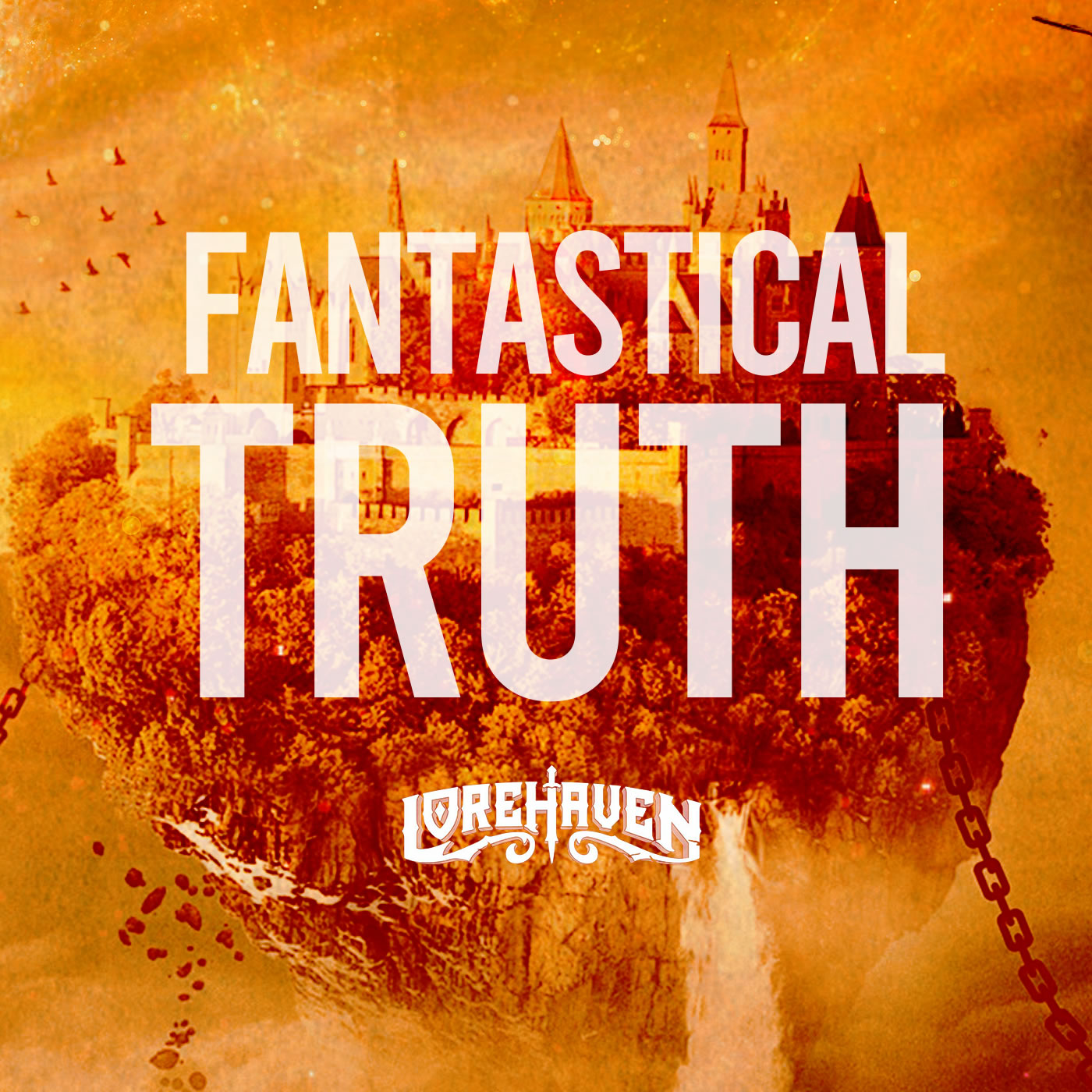 Fantastical Truth
Lorehaven
Explore the best Christian-made fantasy, sci-fi, and beyond, and apply these stories' meanings in the real world Jesus calls us to serve.
Share your thoughts with Fantastical Truth!