Candace Kade rides into the studio to share her own social credit points plus Enhanced, her debut novel set in a cyberpunk dystopian world.
Fantastical Truth
on Mar 21, 2023
·
No comments
Podcast: Play in new window | Download (Duration: 1:09:12 — 64.7MB) | Embed
What if you had to survive in a futuristic East Asian world, ruled by a social credit system, by pretending you were genetically altered? Let's break from our ongoing series about present-day Fantastical Foes. Instead we'll jump into the sci-fi cyberpunk world of Enhanced, Candace Kade's newly released novel. Today, she rides into the studios to share her own social credit points!
articles • news • library • reviews • podcast • gifts • guild
Episode sponsors
Enclave Publishing: Enhanced by Candace Kade
Introducing author Candace Kade
Candace is a recovering over-achiever who spends her time dreaming up stories typically involving tech, psychology, culture, and/or swords. She's a certified Krav Maga assistant instructor and loves writing action-packed martial art scenes. A third culture kid, she considers Chengdu and Austin to be her homes. When she's not exploring new countries, she enjoys hiking in national parks, moving, teaching her husband Mandarin, and keeping a baby human alive. She can be bribed with boba tea, fluffy puppies, and breakfast tacos.
1. How did China change your life and creativity?
2. Will people benefit or suffer from genetic editing?
3. Should we fear cyperpunk social credit systems?
Com station
Yikes, do you guys have my whole life bugged! Wow, may have to listen to this one again. Great discussion. Thanks for sharing.
I've read Jesus and John Wayne and I believe Michael is entirely incorrect on his assessment about the book and deconstructionism in general.

There are no professional deconstructors. There's no leftist agenda in Dr. DeMuse book, unless the message that "power and influence corrupt and having super megachurch pastors be held up as leaders in evangelical circles was a terrible idea" doesn't translate for you.

I thought this was a podcast about storytellers, not a political punditry soapbox.
The same listener also left related comments on social media
Most focused on this particular book, barely mentioned in the episode
You can read Stephen's response here (posted in reply at the episode before 153)
Next on Fantastical Truth
Our next Fantastical Foe doesn't look that villainous. Instead she dresses up as whimsical kittens, cozy cottages, or "easily" spied good guys and bad guys. He will approach you in pleasant platitudes, from a church, or even from that smiling popular fantasy author. Shining like an angel of light, she will give you beautiful lies such as, "Everyone is basically good, and you only need to fear the System of obvious villains… like The Powerful. Or doctrine. Or that bad Church Back Home." Should we follow these messiahs from the deserts of social media? Beware this second Fantastical Foe: Sentimentalism.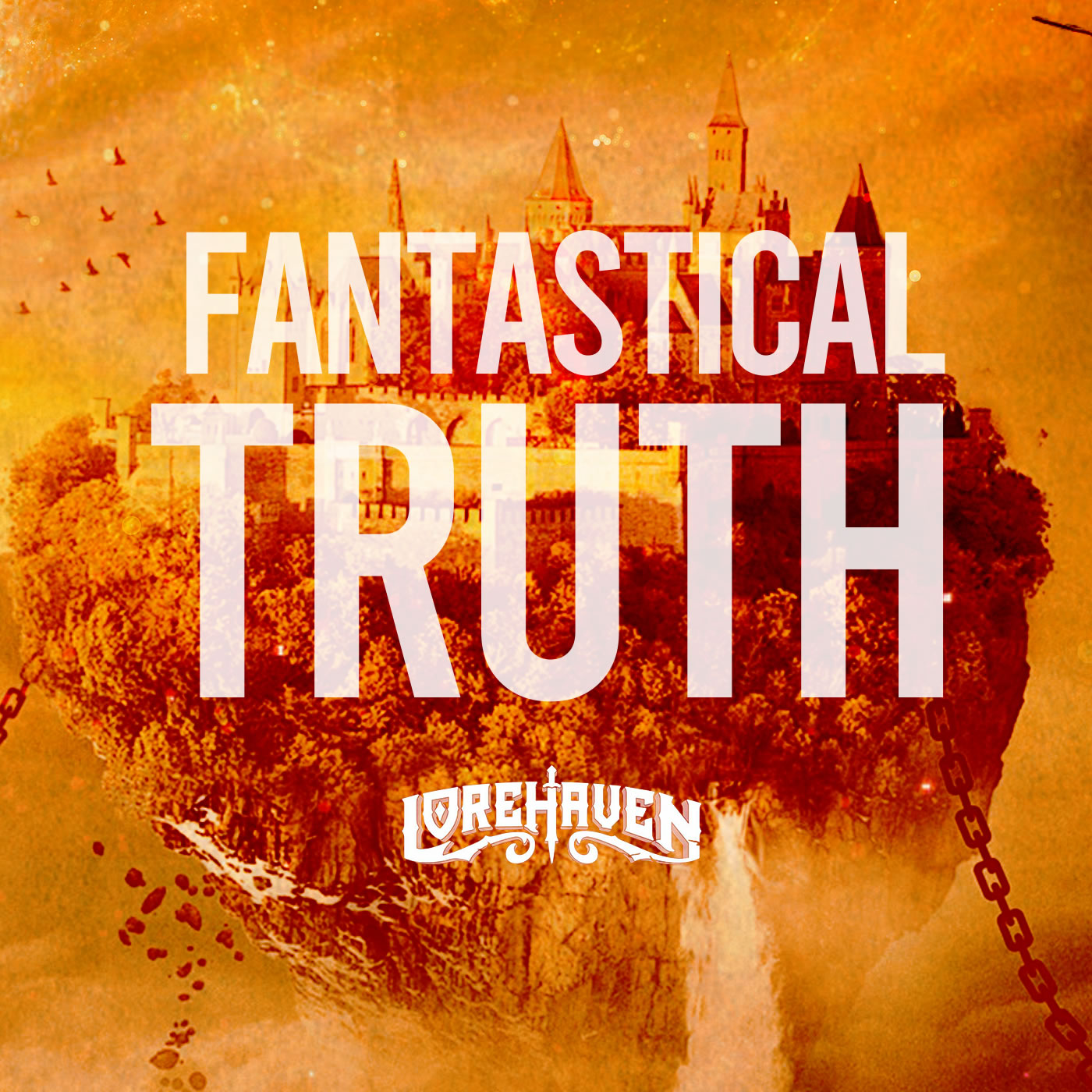 Fantastical Truth
Lorehaven
Explore the best Christian-made fantasy, sci-fi, and beyond, and apply these stories' meanings in the real world Jesus calls us to serve.
Share your thoughts with Fantastical Truth!