Despite fan frustrations with "woke" stories, Christians can still engage popular culture while discerning our own callings and the world's idols.
Fantastical Truth
on Mar 1, 2022
·
1 comment
Podcast: Play in new window | Download (Duration: 1:18:35 — 73.3MB) | Embed
Lately many fans have been yelling about Amazon's The Rings of Power (TROP). And Star Wars. And Star Trek. Also Marvel and DC and Doctor Who besides. What for? Aren't we fans of these fantastical franchises? Yes, but some of us are getting tired of them: not only fan toxicity, but too much content, too many worldly agendas, and possibly too little time. Aren't Christians meant to engage our secular culture for God's glory and to build bridges with our neighbors? We believe this, yet we may also fall into franchise fatigue. Our next guest, Daily Wire entertainment reporter Megan Basham, joins us to explore how we can best respond to secular fantastical stories, even when they "go woke."
articles • news • library • reviews • podcast • gifts • guild
Episode sponsors
Lorehaven Guild: March's new Book Quest for Lani Forbes's The Seventh Sun
Concession stand
Megan Basham works for The Daily Wire. They do conservative punditry.
Occasionally we dip into this. But now The Daily Wire also does movies.
In fact, even after we planned this, they released a superhero movie trailer.
She also writes on religious issues, including controversial Christian leaders.
We might dip into that as well, at least about how Christians engage culture.
In fact, this show forms a spiritual sequel to episode 88, with Bethel McGrew.
Also, I literally co-wrote a book about engaging pop culture. I like the stuff.
We've waited over 100 episodes before we risk sounding more negative.
When you critique pop culture, that makes you look like a "sinner" to some.
Christians can be very naïve about very bad issues with evangelical culture.
But in response to this, we're also naïve about culture's rejection of Jesus.
For more on that, see our episode 98 about Christian vs. secular markets.
Introducing Megan Basham
Megan Basham is a Rotten Tomatoes–approved critic and the entertainment reporter for The Daily Wire. In her previous role as an entertainment editor and podcast co-host for World Magazine, she interviewed numerous A-list celebrities. She has also written for The Wall Street Journal, National Review, and Townhall. Her book, Beside Every Successful Man, was published by Random House.
The Daily Wire's upcoming superhero movie The Hyperions
1. What's great about secular fantastical stories?
2. Why are many fans getting annoyed by fantastical franchises?
3. How can Christians respond to stories that preach false religion?
Com station
Sex is an aspect of life that a lot of people struggle with and it's made worse when people are not willing to talk about it honestly. Or, when people do talk about it, they do so in a toxic manner. It's hard because, although sex shouldn't be a completely taboo topic, that doesn't mean that people should sit there and marinate in sexual content either, especially not at a young age. Not nearly everyone needs to talk about sex or discuss it in their stories, but it is important that some people are willing to do so on occasion.
Next on Fantastical Truth
Now that we've hit 100 episodes, we're time-traveling back to the top episodes of Fantastical Truth. From UFOs to biblical imagination, to dragons versus televangelists, we'll explore the big ideas our listeners have loved the most, and catch up with updates.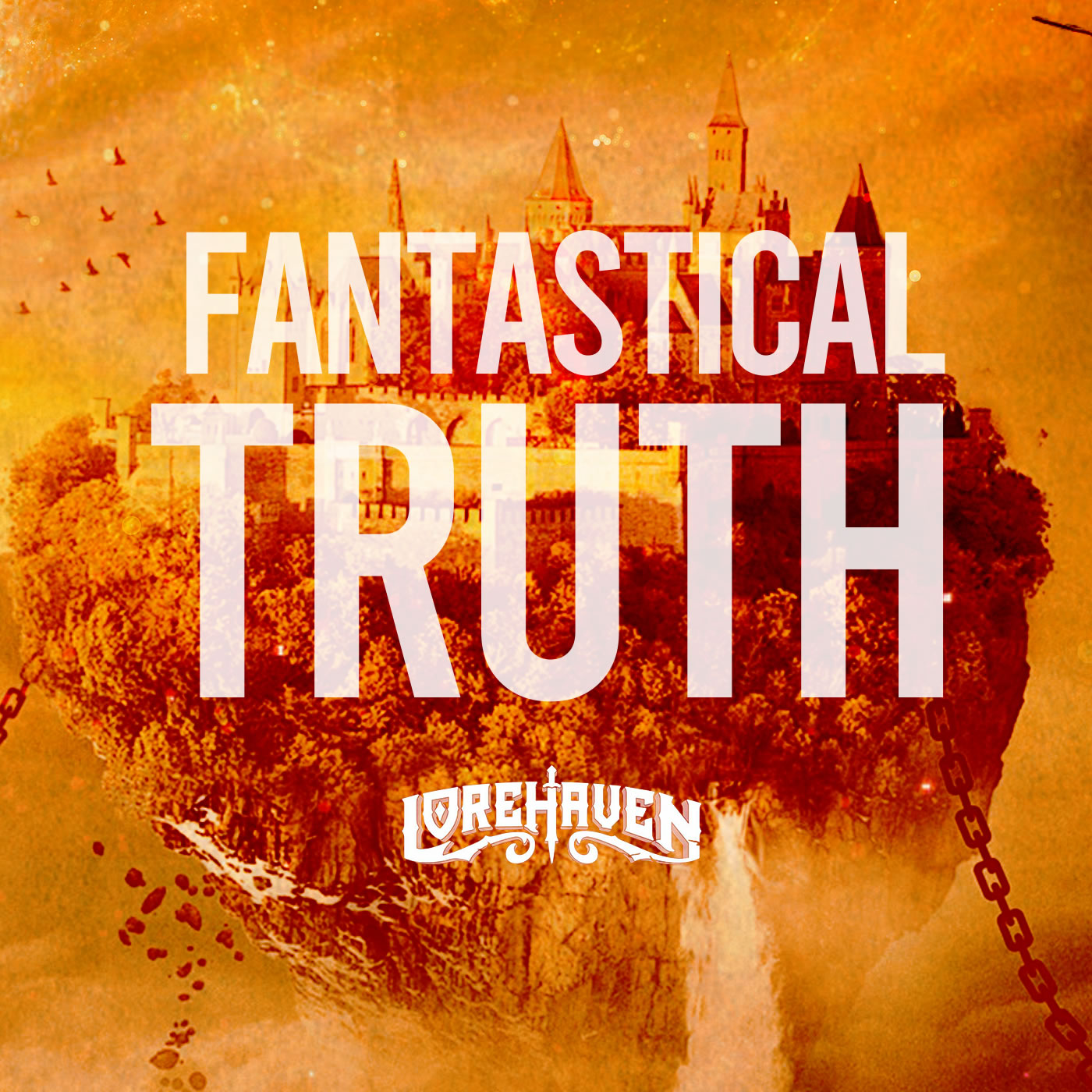 Fantastical Truth
Lorehaven
Explore the best Christian-made fantasy, sci-fi, and beyond, and apply these stories' meanings in the real world Jesus calls us to serve.
Share your thoughts with Fantastical Truth!