James R. Hannibal rests from military spycraft and dragon-slaying to explore fantastic worlds, Scripture memory, and Christlike figures in fiction.
Fantastical Truth
on Oct 26, 2021
·
No comments
Podcast: Play in new window | Download (Duration: 54:05 — 50.9MB) | Embed
Dragons. Light. Raiders. Lightraiders! One shepherd boy with four companions, plus a talking silver wolf, begin their quest to restore the Lightraider Order, destroy a portal, and stop an invasion. So begins novelist James R. Hannibal's Lightraider Academy series book 1, Wolf Soldier. It's releasing Tuesday, Oct. 26, and we're hosting James again to explore this new young-adult fantasy.
James R. Hannibal arrives in his magic wheelchair
Former stealth pilot James R. Hannibal is no stranger to secrets and adventure. He has been shot at, locked up by surface to air missiles, has hunted insurgents with drones, and was once chased by an armed terrorist down a winding German road. James is the Carol Award–winning author of the Clandestine Service series and a three-time winner of the Silver Falchion Award for Juvenile Fiction for his Section 13 series. He also stewards the discipleship learning system game DragonRaid, soon to be relaunched as LightRaiders. His newest novel, Wolf Soldier, released Oct. 26, 2021 as book 1 in the Lightraider Academy series.
Special note
Zackary Russell is absent this episode.
He may have delved too deep into alien secrets.
We're confident the men in black will soon return him to us.
Exploring the 'verse of Lightraider Academy
How did you find biblical faith, fantastical stories, and military fiction?
What led you to create in the world of Lightraiders?
What's next for Lightraiders, including book and game updates?
Com station
Ten minutes into the discussion of the novel, I purchased That Pale Host. Psychological thrillers are always intriguing, and Christian fiction definitely needs more of them. A good example of this genre is Thr3e by Ted Dekker. It was the first novel I read that showed me that Christian fiction exists outside of the Amish and "Hallmark" world. It was an eye-opener, and it set me on my path to speculative fiction in the world of Christian literature.
So this is kind of fascinating. Christian fiction after I stopped reading Christian fiction, and how it helped shape a culture that I drifted away from during that same time.

(I don't consider secular-market Christian work like that of CS Lewis to be "Christian" in the sense discussed here.)
Next on Fantastical Truth
Halloween lies ahead, and scarily enough, we haven't yet talked about this topic on Fantastical Truth. Yes. We have thoughts. I'm still hoping to get my dragon inflatable on the lawn in time for trick-or-treaters. But there's one kind of spooky decoration that I don't find whimsical or fun—instead, it's flippant, and doesn't help people confront sobering realities of darkness and death.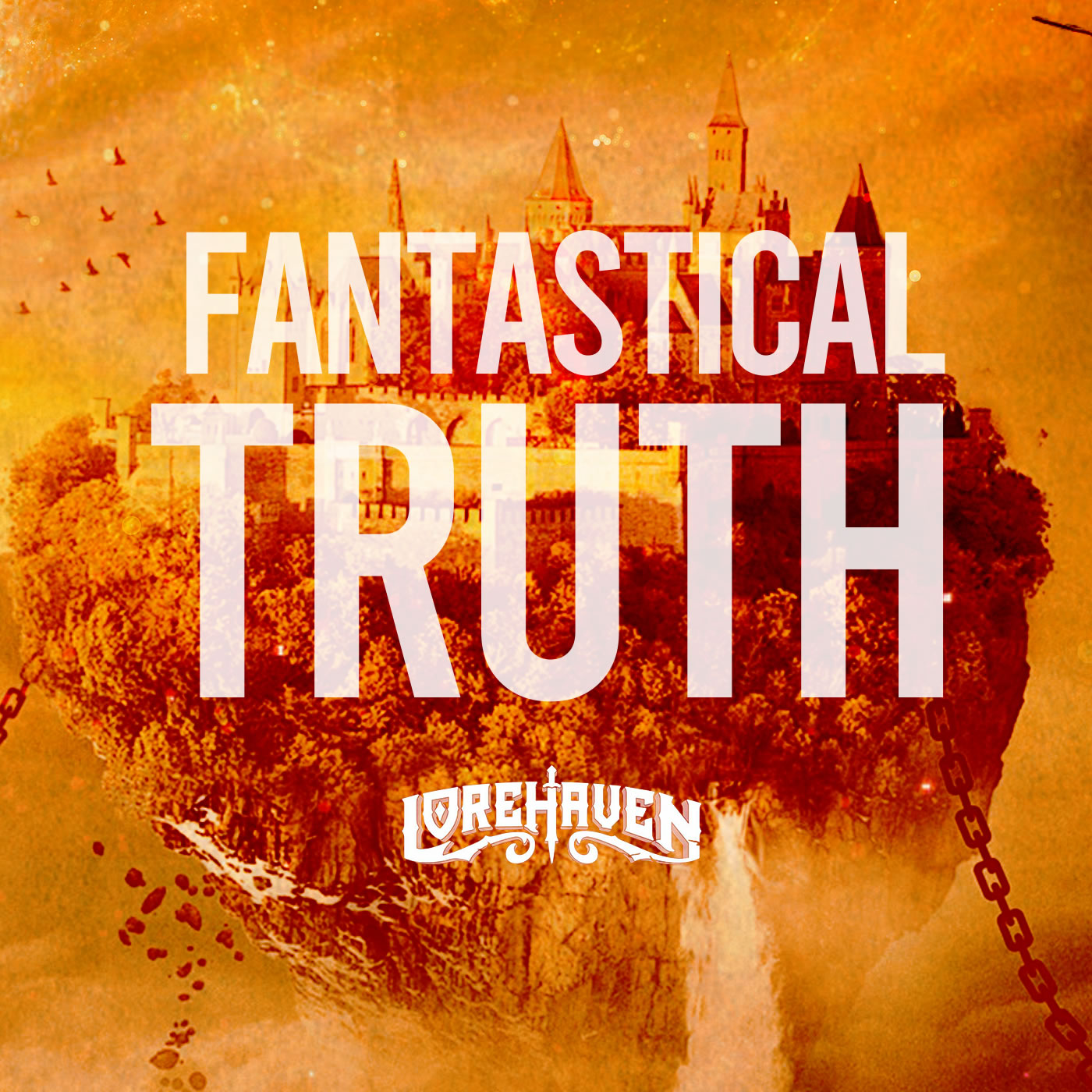 Fantastical Truth
Lorehaven
Explore the best Christian-made fantasy, sci-fi, and beyond, and apply these stories' meanings in the real world Jesus calls us to serve.
Share your thoughts with Fantastical Truth!