Explore the mysterious lands of Aerwiar in this growing fantasy world of creatures to be fought, tamed, or trusted.
Fantastical Truth
on Nov 7, 2023
·
No comments
Podcast: Play in new window | Download (Duration: 1:08:37 — 64.2MB) | Embed
Behold the darkly whimsical world and wholesome family adventures of The Wingfeather Saga! It's a four-book series. It's a growing collection of newer titles, including today's newly released title. And of course, it's an animated series on the Angel Studios streaming service. Explore the mysterious lands of Aerwiar with its many creatures to be fought, tamed, or trusted, thanks to today's guest: singer/songwriter/fantastical storyteller Andrew Peterson.
middle grade • teens + YA • adults • onscreen • author resources • gifts • guild
Episode sponsors
Introducing singer/storyteller Andrew Peterson
Andrew Peterson is an award-winning singer, songwriter, and author of the Wingfeather Saga. He's also the founder of The Rabbit Room, an organization that fosters community through story, art, and music. Andrew and his wife, Jamie, have two sons, Aeden and Asher, and one daughter, Skye. They live in the Nashville, Tennessee, area on a wooded hill in a little house they call the Warren—where they are generally safe from bumpy digtoads and toothy cows.
Quotes and notes
1. Why has the Wingfeather franchise flown so high?
Which images helped you create a dark-whimsical fantasy world?
What's a brief history of Aerwiar's publication and adaptation?
What creative and cultural 'Fangs' did you face along the way?
2. How do the books show scary stuff v. God's light?
These books include many wholesome yet flawed family relationships.
Yet I've heard some parents share concerns about the stories' darkness.
We think "nobledark horror" can better reveal the gospel (so does God).
Parents, of course, may have different views based on their child's needs.
Yet how can discerning Christians best see these themes in Wingfeather?
(Building trust helps many families, especially from a leading musician.)
3. What's next for the Wingfeather Saga stories?
Mission update
Com station
How did your own parents handle "scary stuff" in fantasy stories?
If you're a parent now, how do you discuss darker themes with your kids?
What darker stories have helped drive you toward the gospel's light?
Fantasy novelist Catherine Jones Payne remarked on episode 185:
Interesting detail I learned the other day about the Witch of Endor passage: the Septuagint translates witch/medium as "ventriloquist," taking the view that the witch faked the whole thing, while other Second Temple sources suggest that their writers believed it was really Samuel. So this debate has been going on for a very, very long time.
I think Satan is doing his best work through those in the church claiming to follow Christ, yet supporting or pushing things that are entirely anti-Christian.
Next on Fantastical Truth
Last month saw the culturally conservative Daily Wire platform launching a new streaming service that offers dozens of television shows for children. Interestingly enough, two Fantastical Truth guests were involved with creating these shows! Yet you, like us, may wonder whether people known for their politics can do this well. Shouldn't faithful and excellent Christian creators ignore or suppress their punditry to make fantastical stories?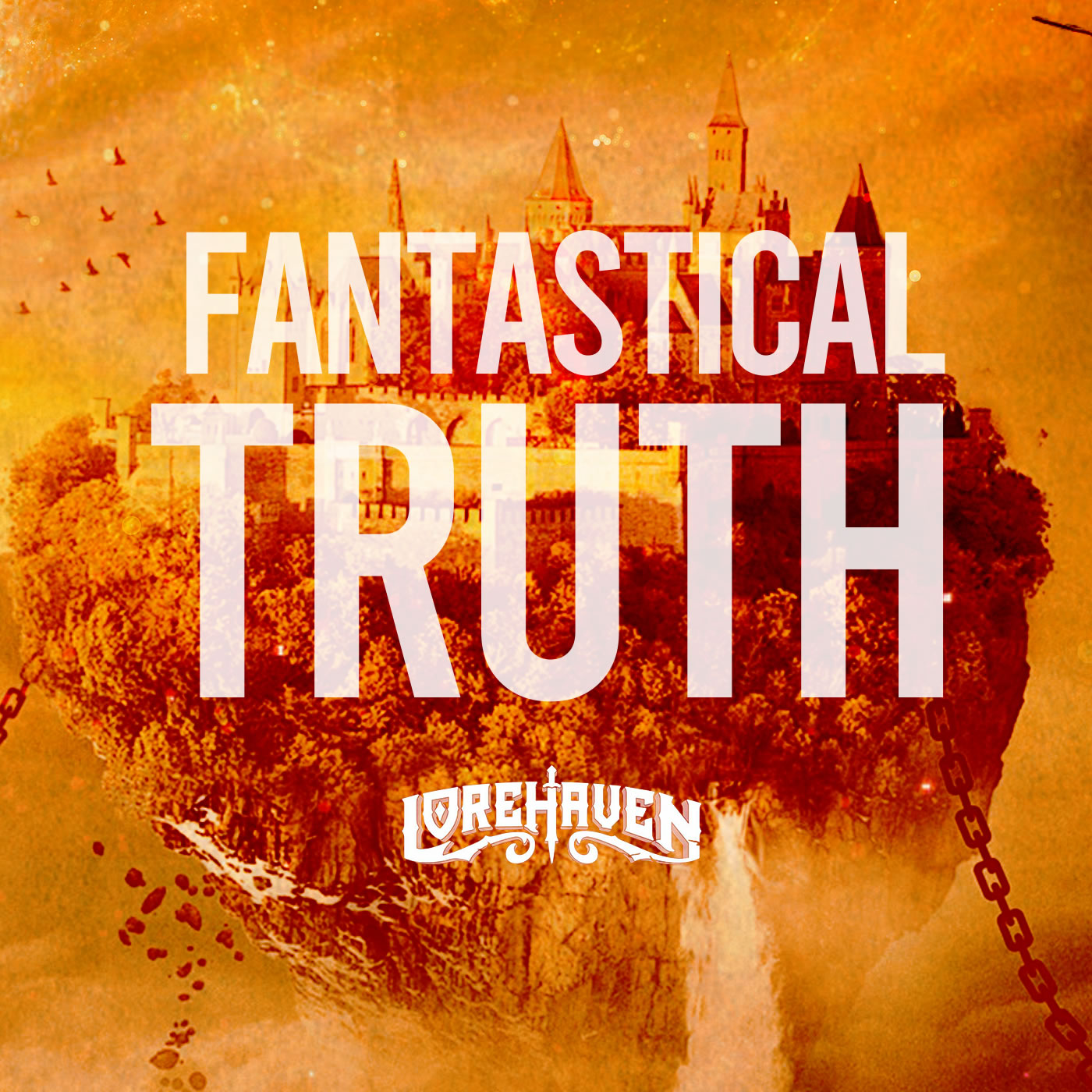 Fantastical Truth
Lorehaven
Explore the best Christian-made fantasy, sci-fi, and beyond, and apply these stories' meanings in the real world Jesus calls us to serve.
Share your thoughts with Fantastical Truth!