We deconstruct faith and suffering in Lani Forbes's Mesoamerican fantasy novel The Seventh Sun, winner of three Realm Awards.
Fantastical Truth
on Aug 17, 2021
·
3 comments
Podcast: Play in new window | Download (Duration: 1:00:06 — 56.4MB) | Embed
What if your father died and made you the emperor, and you had to use your own bloodborne power and your empire's traditional cult of human sacrifices to keep control of your sun—that is, the sun, S-U-N? Then you learn the sun is fading away, and the gods might oppose your new marriage? That's the story of Lani Forbes's Mesoamerican-inspired fantasy The Seventh Sun. Lani already appeared on our episode 71, and today she rejoins Fantastical Truth.
Concession stand
Today's book includes elements like bloodletting and human sacrifice.
Even more challenging, The Seventh Sun is set in a polytheistic(?) world.
You might be thinking, Is this Christian fiction? What about being "clean"?
At Lorehaven, we often use the name "Christian" for the author, not the story.
Stephen believes that truly Christian authors will make their stories Christian.
That's why, as in other interviews, we start with our guest star's testimony!
Thrust into leadership upon the death of his emperor father, young Prince Ahkin feels completely unready for his new position. Though his royal blood controls the power of the sun, he's now responsible for the lives of all the Chicome people. And despite all Ahkin's efforts, the sun is fading—and the end of the world may be at hand.

For Mayana, the only daughter of the Chicome family whose blood controls the power of water, the old emperor's death may mean that she is next. Prince Ahkin must be married before he can ascend the throne, and Mayana is one of six noble daughters presented to him as a possible wife. Those who are not chosen will be sacrificed to the gods.

Only one girl can become Ahkin's bride. Mayana and Ahkin feel an immediate connection, but the gods themselves may be against them. Both recognize that the ancient rites of blood that keep the gods appeased may be harming the Chicome more than they help. As a bloodred comet and the fading sun bring a growing sense of dread, only two young people may hope to change their world.

Rich in imagination and romance, and based on the legends and history of the Aztec and Maya people, The Seventh Sun brings to vivid life a world on the edge of apocalyptic disaster.

Book 1 of The Age of the Seventh Sun series.
Introducing novelist Lani Forbes
Lani Forbes is the award-winning YA author of The Seventh Sun and the 2021 release, The Jade Bones. As the daughter of a librarian and an ex-drug smuggling surfer (which explains her passionate love of the ocean and books), Lani is a one-time teacher turned MFT student. Her passion is showing readers the transformative and encouraging power of story on the human experience. She helps others process anxiety, depression, and complex PTSD, both in her stories and in real life.

A California native whose parents live in Mexico, Lani now resides in the Pacific Northwest with her husband and three young children. She is a proud nerd, stage IV cancer warrior, and member of Romance Writers of America and the Society for Children's Book Writers and Illustrators.
Exploring gospel reconstruction in The Seventh Sun
How did you discover biblical faith and fantastic imagination?
What truth, goodness, and beauties led you into this Mesoamerican land?
Now you're an award-winner and also have book 2, The Jade Bones. What's next?
Com station
On Facebook, Ashley replied to episode 74:
I get why you'd want to build an ark, a relic from an awesome story of God's miraculous deliverance. But WHY would you want to build a relic of man's foolishness that God punished? It's like wanting to rebuild Sodom or that tower Jesus talked about that killed everyone.
On Instagram, valiantginger replied to episode 74:
This is one of the things about the Ark Encounter that really stuck out to me. My dad raised us on a pretty literal view of Genesis (because if you compromise the beginning, why should you believe anything that came after?), so I didn't have the more juvenile depictions of the ark around me. When I saw just how large that exhibit was, it was staggering. I didn't realize exactly how widespread the cutesy version of the story was!
Next on Fantastical Truth
Last month, social-media citizens criticized the Romance Writers of America for nominating a Christian-made historical romance novel for its Vivian Awards. We're looking at a surprising plot twist, when secular readers are feeling strict about a book like this. How can readers respond when secular critics fault Christian-made fiction for being too gritty and realistic?
Sponsor: James R. Hannibal's The Paris Betrayal from Revell Books

After an intelligence operation in Rome goes sideways, Ben Calix returns to Paris to find his perfectly ordered world turned upside down. A hit man ambushes him at his flat. French SWAT tries to hem him in. This is a severance. The Director has kicked him out into the cold. But why?

To find answers, Ben must seek the sniper who tried to kill him, the spymaster who trained him, the doctor who once saved his life, and the teammate who killed the woman he loved. And in the midst of this search, scouring Europe for his contacts, he must still try to stop a world-altering attack.

"Hannibal once again displays his dazzling prose and ability to keep even the more experienced readers guessing. Another gripping, high-octane book from one of the best thriller writers in the business."

—Simon Gervais, bestselling author of Hunt Them Down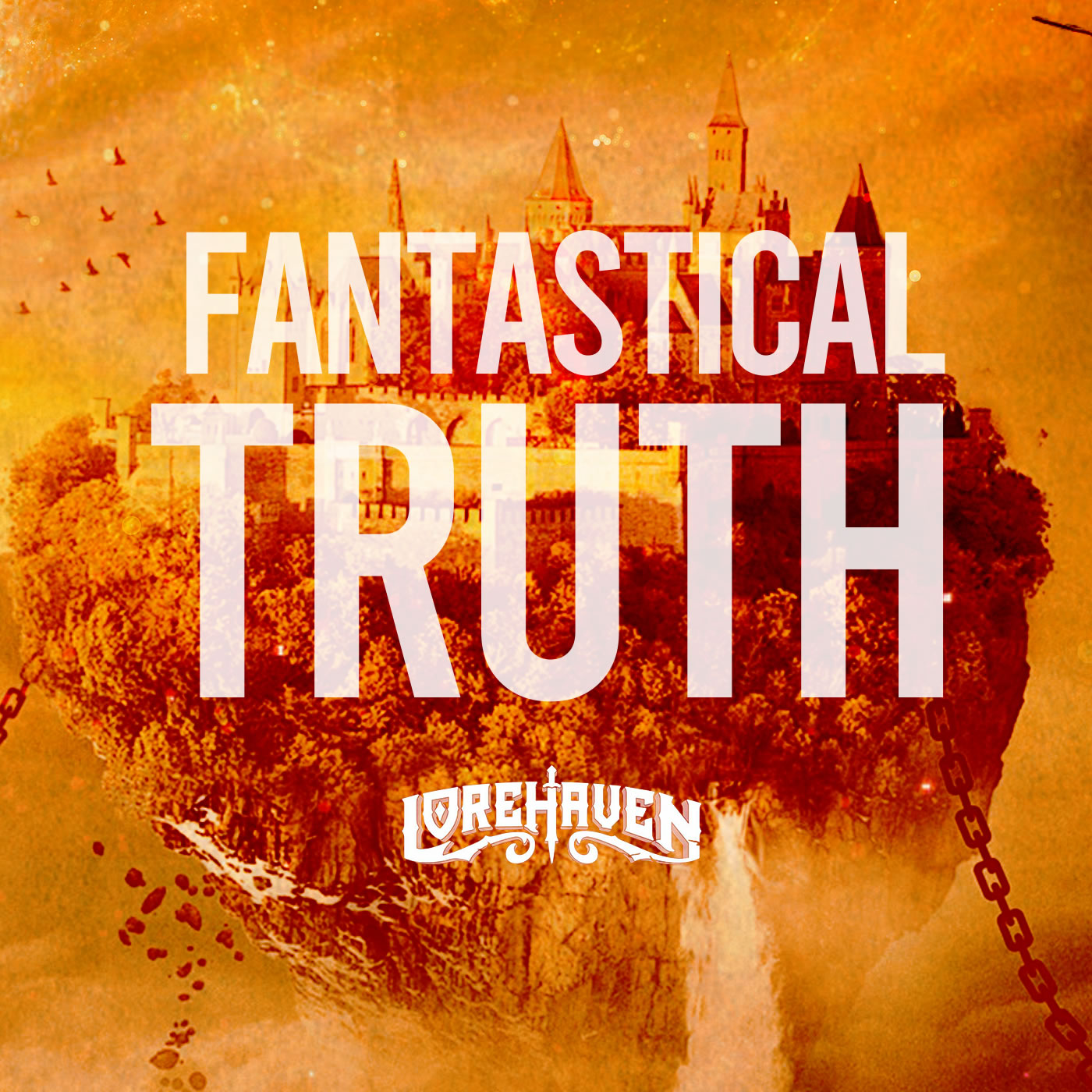 Fantastical Truth
Lorehaven
Explore the best Christian-made fantasy, sci-fi, and beyond, and apply these stories' meanings in the real world Jesus calls us to serve.
Share your thoughts with Fantastical Truth!