Three storytellers wield faith over fear to battle YA fantasy fiends, in this special encore feature of a Realm Makers livestream event.
Fantastical Truth
on Nov 30, 2021
·
2 comments
Podcast: Play in new window | Download (Duration: 1:30:14 — 83.9MB) | Embed
Tales for teens-and-older show us fabulous worlds and fantastic heroes. Yet people can twist these powerful gifts to serve insidious evils. In this episode we replay a livestream from the RealmSphere, featuring Lorehaven's E. Stephen Burnett, James R. Hannibal, and Marian Jacobs, wielding faith over fear to battle fiends.
The mission of Realm Makers is to support writers and artists who create science fiction and fantasy in their journeys from idea to marketplace. Whether participating artists wish to gear their content for inspirational or mainstream audiences, Realm Makers seeks to encourage them from a faith-friendly perspective.

Realm Makers also exists to connect science fiction and fantasy fans with amazing content by Christian creatives. We do this through programming on our livestream channel and most importantly through the Realm Makers Bookstore which carries books by our award winning authors to conventions, book festivals, and special events across the country.
Beware the Most Dangerous Dragons Infesting YA Fantasy
Com station
This was very much the kind of discussion I've been wanting to listen to. There's a weird tension when interacting with the 'negative world', because they're also so many complex individuals with varied problems with Christianity.

there's not so much a complete antipathy towards Christianity among people I interact with as there's a hurt at the fact that the church says what they're doing is wrong. There's a fear of being hurt by other's opinions.

It's very hard to know what to say, because I don't want to upset people, not too much. It's hard to talk when people will shut me out the moment I say what I truly think about some issues. Maybe that's where stories come in.

You talked about apologetics on the show. That's one thing I'm very grounded in. I don't know what to do with it in a hostile world, except maybe appeal to the fact that I believe partly because I've been so utterly convinced that to walk away would be a lie.

I don't think I'm delusional in what I believe. I didn't pick it to be mean. I'm just completely convinced that God is real and good and I can't just ignore what he says.
Next on Fantastical Truth
We've hinted at it. You've asked about it. Now we're finally doing that Harry Potter episode, a first one anyway, timed very closely with the 20-year anniversary of the first film's release, Harry Potter and the Sorcerer's—excuse me—The Philosopher's Stone. Another fan of the Potterverse will join us to explore the Wizarding World decades after its creative conjuring: the pros, the cons, and of course a little bit about that controversial magic.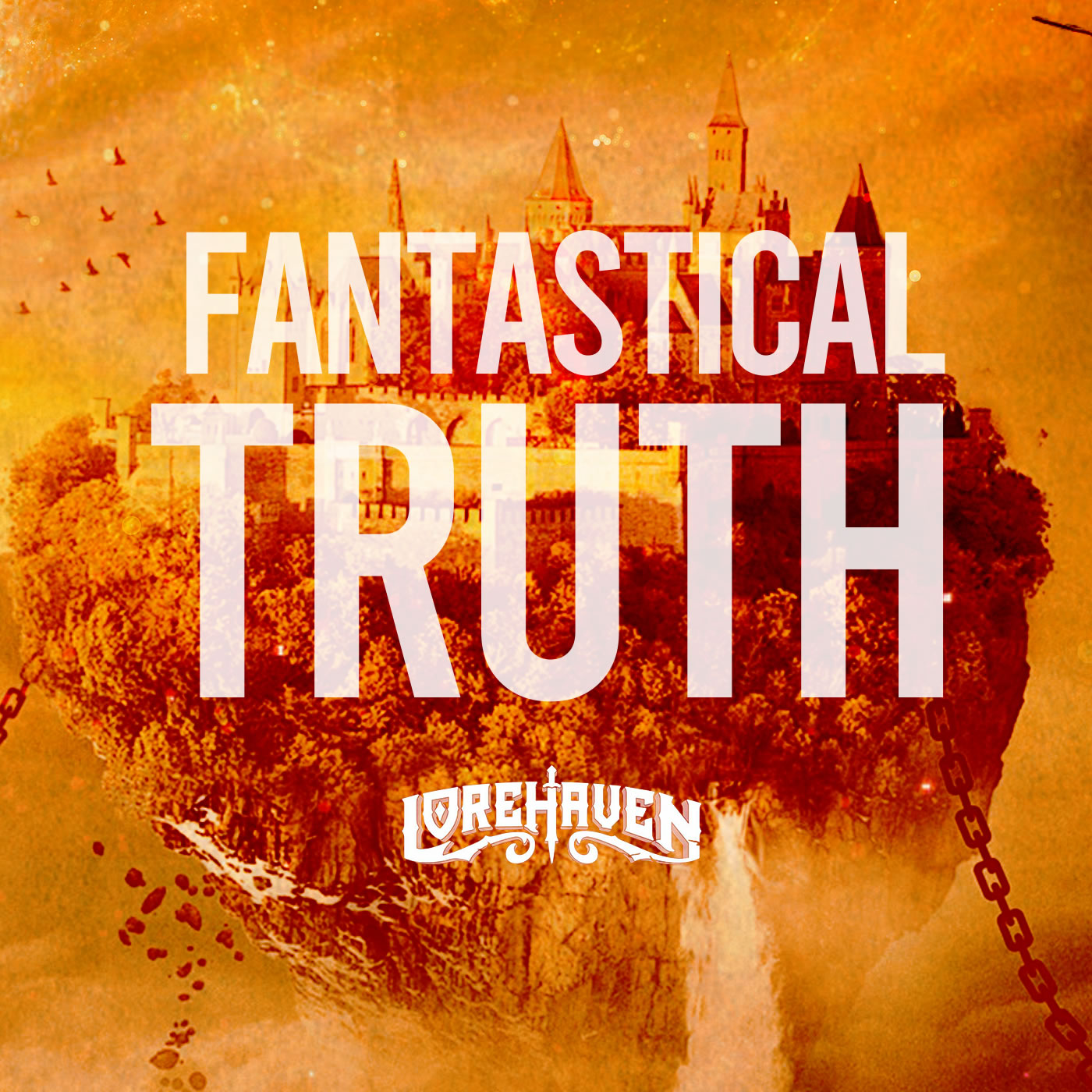 Fantastical Truth
Lorehaven
Explore the best Christian-made fantasy, sci-fi, and beyond, and apply these stories' meanings in the real world Jesus calls us to serve.
Share your thoughts with Fantastical Truth!