Stephen just returned from the Realm Makers conference, and shares with Zack all about the event, Lorehaven's booth, and Realm Award winners.
Fantastical Truth
on Aug 2, 2022
·
No comments
Podcast: Play in new window | Download (Duration: 1:08:52 — 64.4MB) | Embed
Now that Zack and Stephen have returned from their separate summer road trips, we need to catch up on all the big news from the Realm Makers conference. This tenth annual gathering, from July 21–23, brought together fantastical creators and publishing pros at an Atlantic City hotel. Lorehaven was there too, sharing with new and existing fans how we explore fantastical stories for God's glory. We also got to see the winners of the 2022 Realm Awards for best Christian-made fantasy in books, audio, short stories and beyond.
articles • news • library • reviews • podcast • gifts • guild
Episode sponsors
Explore more at the complete Podcast Sponsors page.
Chapter 1: What is the 2022 Realm Makers conference?
Chapter 2: Whom did we meet at the Lorehaven booth?
Chapter 3: Who won the 2022 Realm Awards in best book categories?
Com station
Lucas Kitchen cooked up some encouragement about episode 121:
I loved this episode! I listened to it on the flight back from Realm Makers. […] I've noticed that a lot of the "Christian" Sci-Fi and Fantasy is only subtly Christian, or maybe even, not at all in content. That was my impression, leaving Realm Makers as well. There was a lot …. A LOT… of talk about writing for the "mass market." […] I listened to your podcast, and it raised my spirits. Seriously, it was right at the right time that I listened. I then found your multiple articles about what makes Christian Spec-Fic "Christian." I wished I had spent more time at the conference talking to you. (I'm the guy that asked you what you and your co-host debate about, and then sat and talked to you about UFO's and aliens in the cosmos).
(Our response references Fantastical Truth ep. 2: What Do We Mean By Saying 'It's A Christian Story'?.)
Another listener shared this reply to episode 122:
Personally, I stopped keeping up with [Star Wars] and Marvel after Disney acquired them and started churning out multiple movies a year + multiple tv/streamed series. Those franchises tie everything to everything else, and if you miss a single thing, suddenly the references and interactions in the next movie don't make sense or leave a sense of being excluded from an inside joke. (Marvel especially is guilty of this.) I don't have the time or energy to devote to every series and movie. Consequently, I lost interest in the franchises as a whole.
Meanwhile at Lorehaven
Next on Fantastical Truth
At each Realm Makers conference and beyond, you will find Christian authors trying to do a thing that's evaded all but the most elite cultural spies and celebrities: crossing over from evangelical markets to secular markets. That's the goal, not just for many Christian fantastical fiction creators, but also Christian musicians and artists and influencers. But should these stories try to evangelize secular readers? And if so, what's the best way to do this, not just according to results, but according to the Bible?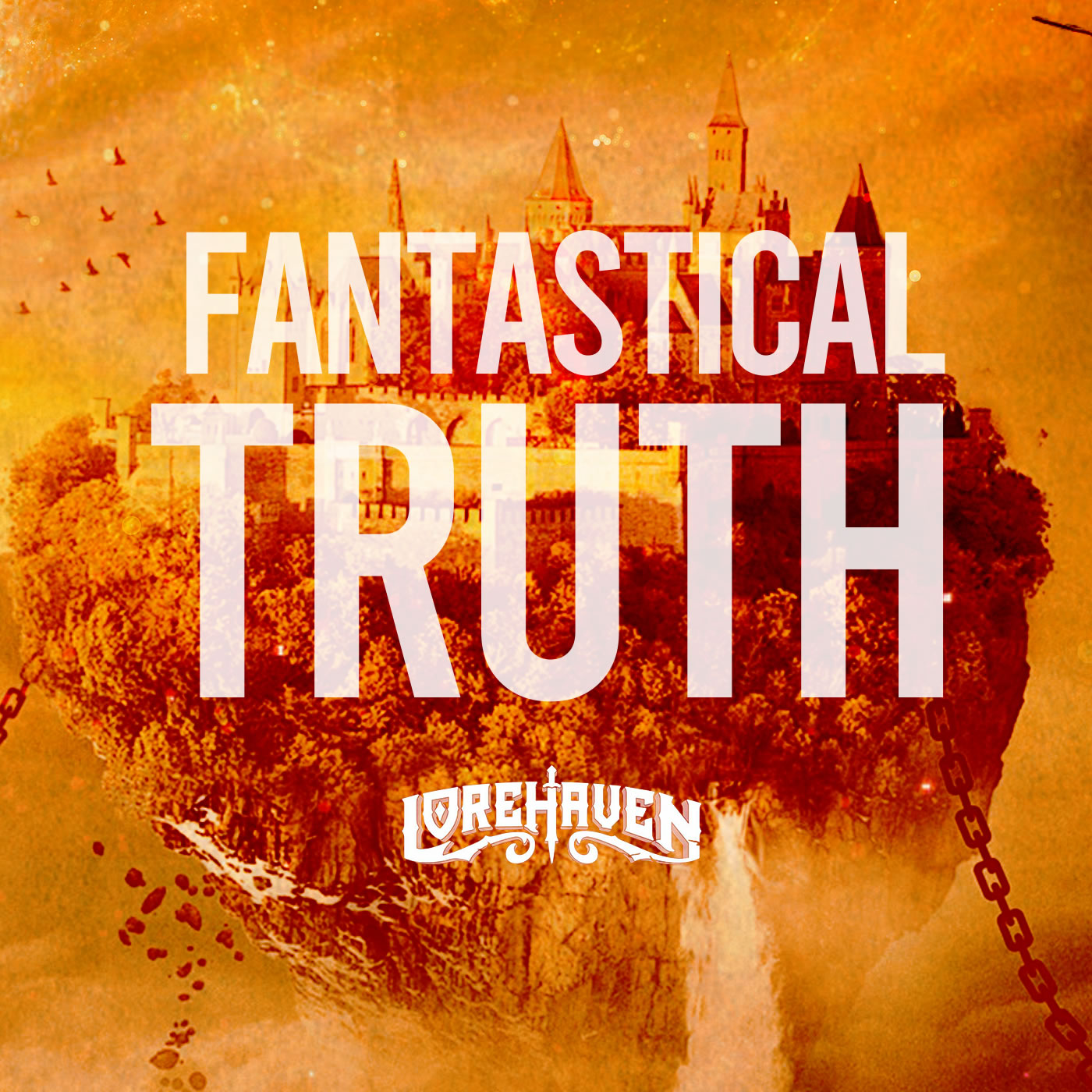 Fantastical Truth
Lorehaven
Explore the best Christian-made fantasy, sci-fi, and beyond, and apply these stories' meanings in the real world Jesus calls us to serve.
Share your thoughts with Fantastical Truth!