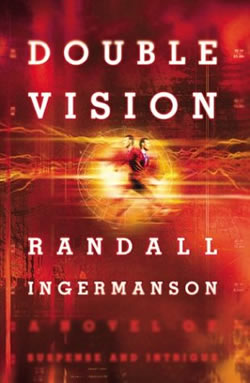 Author:
Ages:
Genres:
BookTags:
Publisher:
Lorehaven may use referral links. As an Amazon Associate, we earn from qualifying purchases.
Three secrets. Two women. One man. No time. Romantic technothriller for adult readers, by Randall Ingermanson.
Randy Ingermanson · November 2004 · No comments
· for
adults
Three secrets. Two women. One man. No time.
Dillon Richard is a brilliant and meticulous engineer, respected by his co-workers at CypherQuanta, but he has never had a woman interested in him before. Now he's got two, and they're giving him double vision …
Rachel Meyers is a quirky, erratic biophysicist who has just developed a quantum computer that will change the world. If Rachel and Dillon can bring it to market, CypherQuanta will be worth billions. But someone is determined to steal the secret … and create a rift between Rachel and Dillon.
Keryn Wills is a mystery novelist and part-time chief financial officer at CypherQuanta. She desperately needs to keep Rachel and Dillon working together to finish the project, but she desperately doesn't want them to be friends. Now Keryn finds herself on the run, like a character in one of her own novels, as somebody begins tightening a noose around her and Rachel and Dillon. Somehow, she needs to unravel this mystery — before it unravels her.
Romantic technothriller for adult readers.