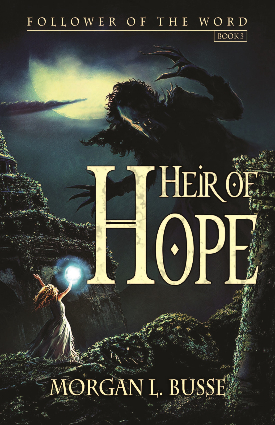 Author:
Ages:
Genres:
BookTags:
Publisher:
Lorehaven may use referral links. As an Amazon Associate, we earn from qualifying purchases.
The great city of Thyra has fallen and shadows spread across the land. Rowen Mar, the last Truthsayer, is taken before the Shadonae. But the Shadonae are not who she thought they were, and now they want to claim her as their own.
Caleb Tala, former assassin and prince, is now a Guardian of mankind. Exiled from his country, Caleb wanders the desert in search of his mother's past and clues to who he is.
These are the last days of the Eldaran race. Rowen and Caleb must find their way along the dark path set before them by their ancestors: to heal what was wounded and love where hatred grows. But the road is narrow and the darkness beckons. If either of them fails, all will be lost … and the human race will be no more.
Book 3 of the Follower of the Word series.