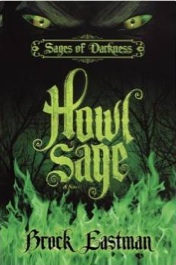 Author:
Ages:
Genres:
BookTags:
Publisher:
Lorehaven may use referral links. As an Amazon Associate, we earn from qualifying purchases.
I saw things. Things of pure evil.
Taylor, a 14-year-old who is part of a secret society, has a mission to destroy the evil sages that walk the earth. As Taylor doggedly vows to solve the mystery of his missing father, a pretty schoolmate's distraction puts him in jeopardy of dangerous consequences.
A coffin discovered in Egypt, a jewel heist, and holes that swallow people into the darkness form the crux of the adventures that keeps hearts pounding. Taylor, with the help of his cousin, Jesse, and younger friend Ike, a budding scientist, race against the calendar and the wickedness that faces the world during the full moon on October 31. Will the sage hunters defeat them in time?
Book 1 of The Sages of Darkness series.