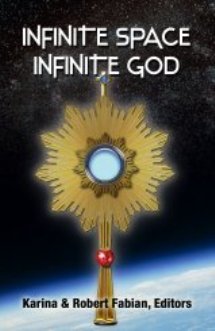 Author:
Ages:
Genres:
BookTags:
Publisher:
Lorehaven may use referral links. As an Amazon Associate, we earn from qualifying purchases.
Come explore the worlds of Infinite Space, Infinite God. Meet genetically engineered chimeras and aliens who wonder what a human religion holds for them. Share the doubts, trials and triumphs of humans who find their journeys in time and space are also journeys in faith. Experience spine-tingling adventure. Marvel at technological miracles–and miracles that transcend technology–and meet the writers who made a leap of faith and dared to incorporate familiar religion with fantastic universes.
Entertaining and thought-provoking, Infinite Space, Infinite God represents the best in SF tradition. Faith-filled fiction for readers that think.