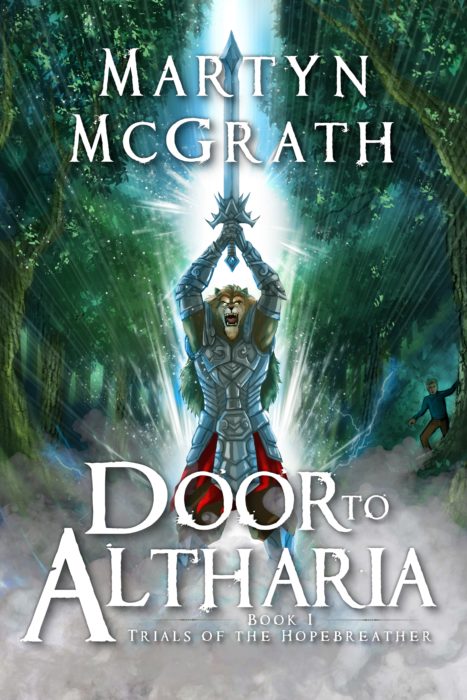 Author:
Ages:
Genres:
BookTags:
Publisher:
Lorehaven may use referral links. As an Amazon Associate, we earn from qualifying purchases.
Fourteen year-old Alec Breen yearns for the opportunity to escape his broken family.
On one magical summer night, he meets two otherworldly beings who offer to bring him to their mysterious realm. With adventure and excitement beckoning, it seems a dream come true!
But when Alec arrives in Altharia, he finds a world that totters on the brink of destruction. An ancient and insatiable evil casts its threatening shadow across the land, endangering every living creature with its malice.
As he struggles to understand his new surroundings, Alec discovers that, no matter how far he runs, some realities cannot be escaped–even a world away, happiness and sorrow are often found together.
And the only way to heal is to hope.
Book 1 of the Trials of the Hopebreather series