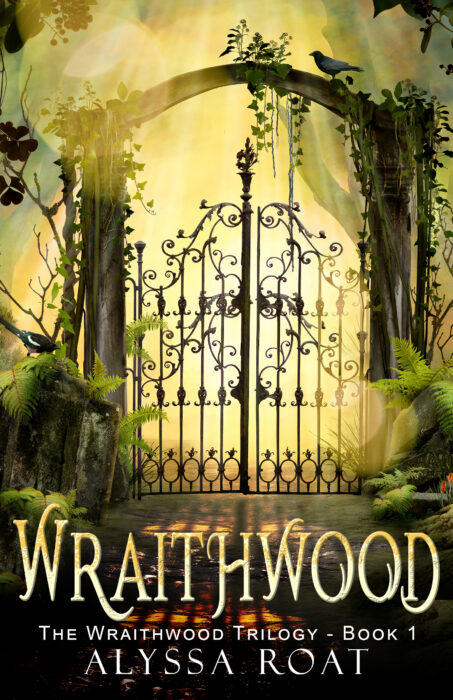 Author:
Ages:
Genres:
BookTags:
Publisher:
Lorehaven may use referral links. As an Amazon Associate, we earn from qualifying purchases.
Brynna "Brinnie" Lane has always lived a quiet life under the watchful eye of her hovering mother–until she's sent off for the summer to live with an uncle she didn't know she had. While her parents get to travel across the globe, she'll be spending three months in the middle of nowhere: upstate New York. It looks like she might spend the entire summer friendless with her nose in a book.
However, she soon finds that Wraithwood Estate, her uncle's creepy old mansion, holds as many secrets as the man himself. When Brinnie is warned not to explore any of it, her curiosity only grows. As unnatural events take place and Brinnie hears whispers of a hidden war, she must unravel the truth about her family's mysterious past if she wants to survive.
Something terrible happened at Wraithwood thirty years ago, and Brinnie is determined to find out what–even if it means confronting the possibility that magic is real.
Book 1 of the The Wraithwood Trilogy series.
This tale of wizards battling between our world and a parallel one conjures an enjoyable reading experience.
Lorehaven Review Team
, 2021
When timid Brinnie visits her mysterious uncle in his creepy old mansion called Wraithwood, the housekeeper, driver, and other secretive residents don't seem to know why she's there. They definitely don't want her visiting certain parts of the house. Alyssa Roat's Wraithwood starts like a Victorian gothic tale but turns more magical as Brinnie discovers supernatural forces in upstate New York. But why does everyone keep blaming her for these chaotic effects? Before long she finds herself fighting against a foe from Arthurian legend throughout the manor and a hedge maze, growing more confident in her new powers. Although confusing at times, this tale of wizards battling between our world and a parallel one conjures an enjoyable reading experience.
Best for: Fans of Harry Potter and similar tales of parallel magic worlds.

Discern: Good and bad characters all use wizard magic; and frequent violence, such as a person stabbed to death as the hero watches.